I've been home so little recently it feels awesome to be catching up on some things around the house… you shoulda seen the stack of mail/paperwork I plowed through on Monday!  I don't know why, but fall always seems to fly by and so I'm working extra hard to savor these couple of weeks of sweet weather and a bit of time to enjoy my house.  And probably some furniture painting, too. 🙂
I refreshed the dough bowl on my coffee table with a mix of real and faux painted pumpkins… can you tell which is which?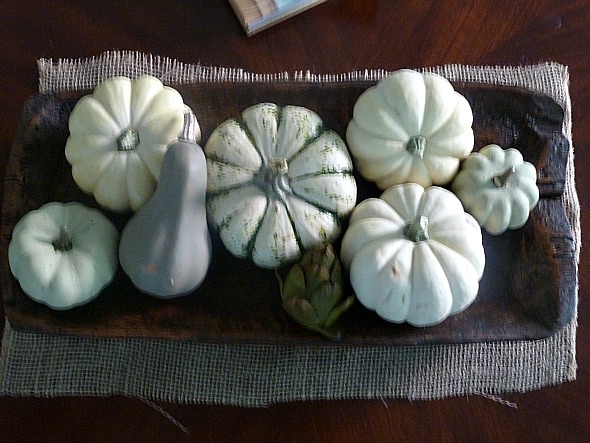 This sweet "Give thanks" pillow cover was a score from Jane.com… those flash sales are dangerous!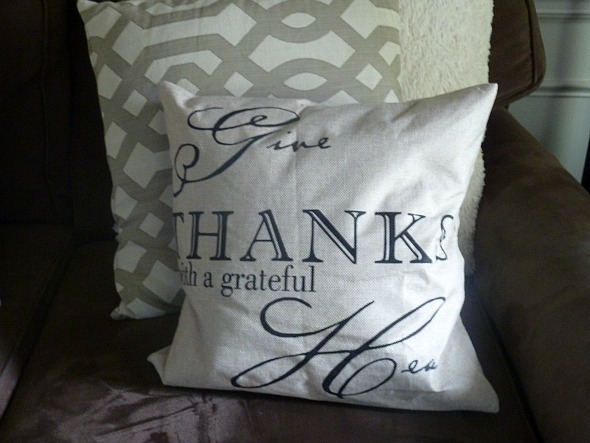 And I picked up this sweet front door mat at Target on Monday… $12.99 instant porch perk up!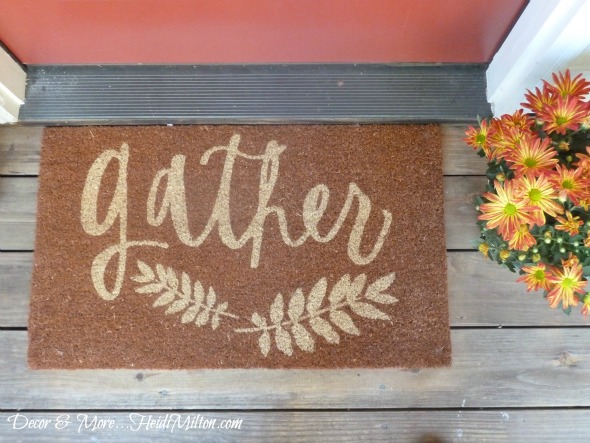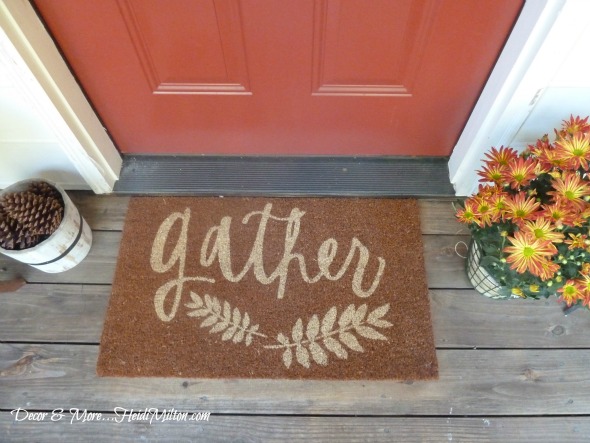 A few mums from Home Depot to add more color…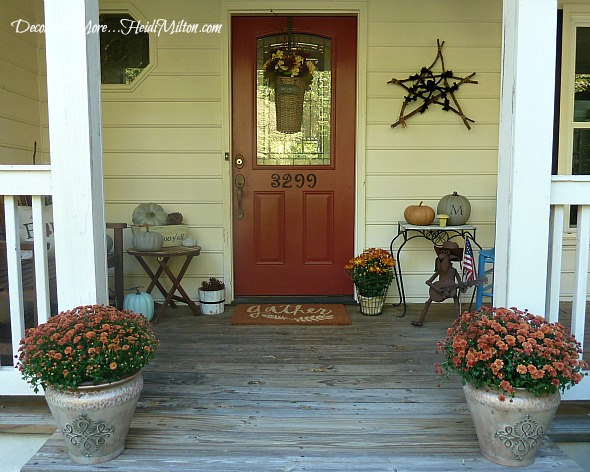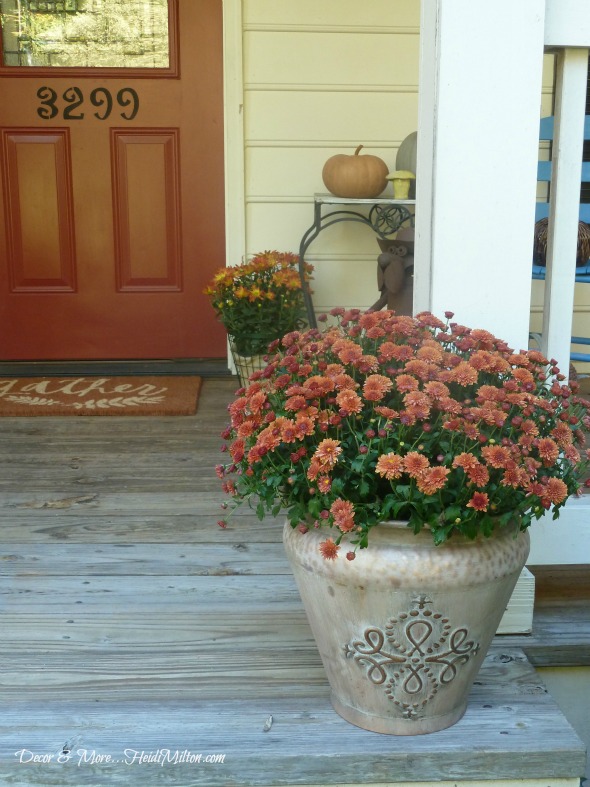 Did you spy the little nod to Halloween on my branch star?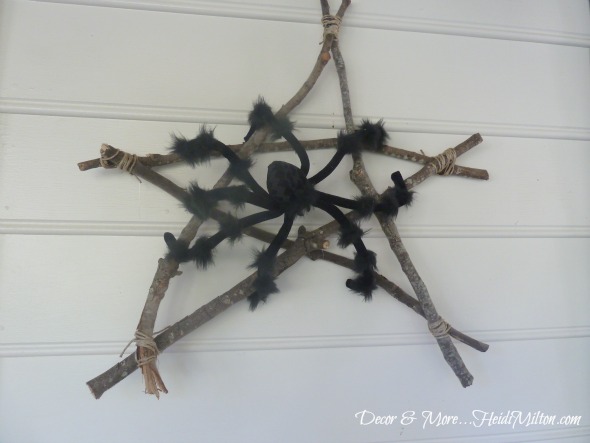 My bench is refreshed, too…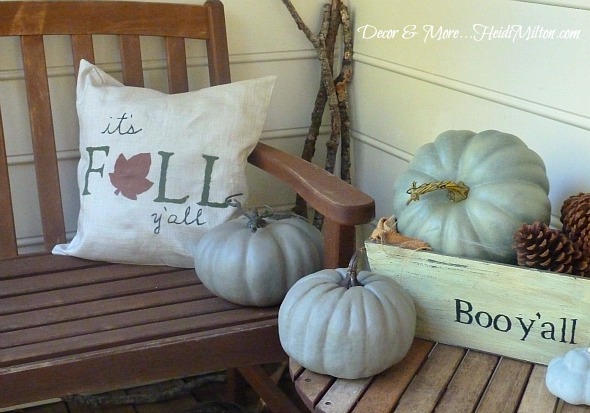 And I moved my monogram pumpkin out here, too.  Just for something different…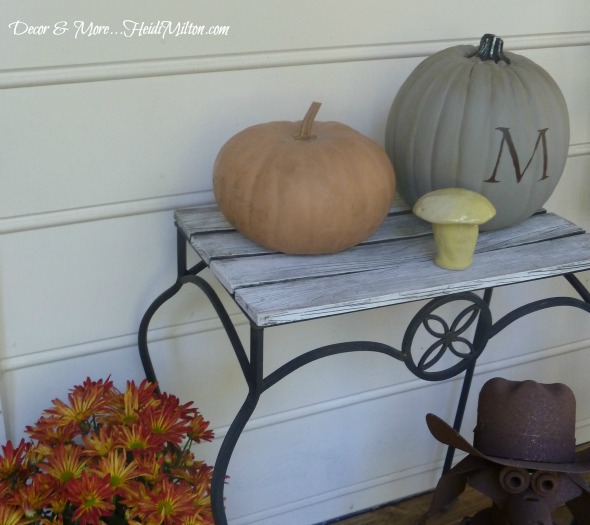 And now I'm just about ready for my guests this weekend for the Country Living Fair.  I'll be cooking up a batch of this delish soup on Friday so we can enjoy a leisurely visit when they arrive and I'm not chained to the stove.  I love serving it with corn bread and salad — perfect fall supper!
Tonight the hubs and I are off to see Boz Scaggs!  Sometime I'll have to list all the fantastic concerts I've attended in the past year… what's old is new again, apparently!
Have a fantastic Wednesday…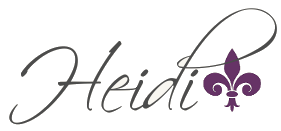 Pin It
&copy Copyright 2015
Heidi
, All rights Reserved. Written For:
Decor & More