I've officially lost my mind when I decide to repaint my kitchen during my week off.  The week when I'm all alone and could be antiquing, reading, lounging on my back deck, chatting on the phone with friends, starting happy hour at 5 sharp.  You know — vacation???  But instead, I got the grandiose notion that this was the perfect time for me to repaint the kitchen.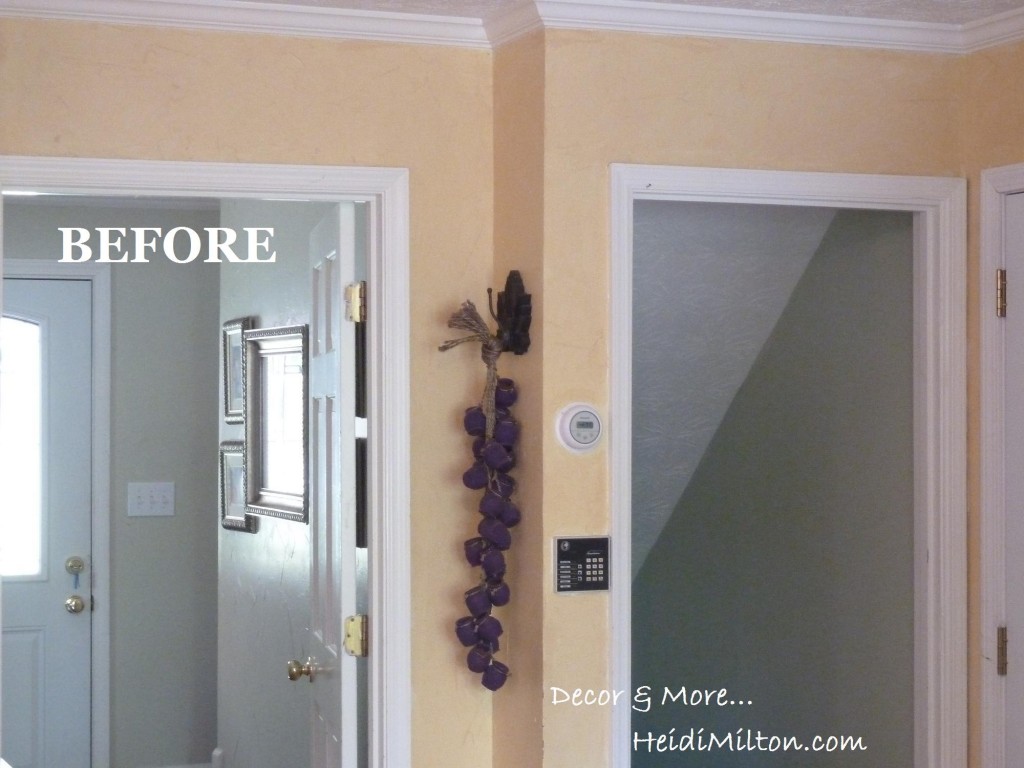 Granted, the Tuscan gold is 12 years old.  And the woodwork is all dinged up from dogs and kids.  And I always said when the dog passed away, I would get everything ship shape.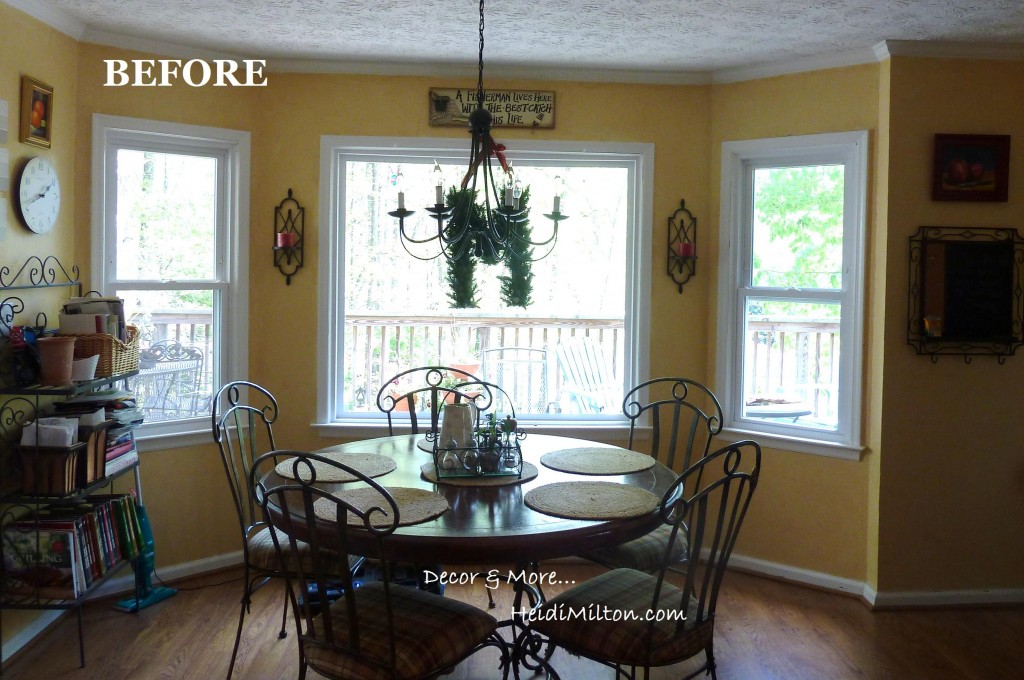 Granted, the dog has been gone for 10 months now.  The kids are all gone for the week.  I already have the trim paint.  A gallon of new wall color is only $30.
Let's be honest.  I have the time.  Darn it.
Have you ever noticed how when you start taping, sanding, and prepping, you realize how nasty your room has gotten??  I mean, do I never scrub the toe kicks under my cabinets?  When was the last time I dusted the top of the moldings?  And good grief, who spilled soda in between the cabinet and refridgerator??
I mean, I was exhausted before the "prep" work was even done!
No wonder it's been 12 years since I painted my kitchen.
Then I was noticing all the quirky little pieces of trim and tiny gaps because my kitchen is completely pieced together.  No, I didn't do it.  The builder 26 years ago did.  And this was HIS house.  You can totally tell the kitchen was designed by a man.  I had to hold myself back from sketching a new kitchen complete with elevations for me to tape on my husband's bathroom mirror.  I'll still do it for "someday" but for now, I just need to caulk, prep, and try not to think about it too much.  Or the spilled soda.
Oh well.  It's all in disarray, so now I must finish.  Darn it again.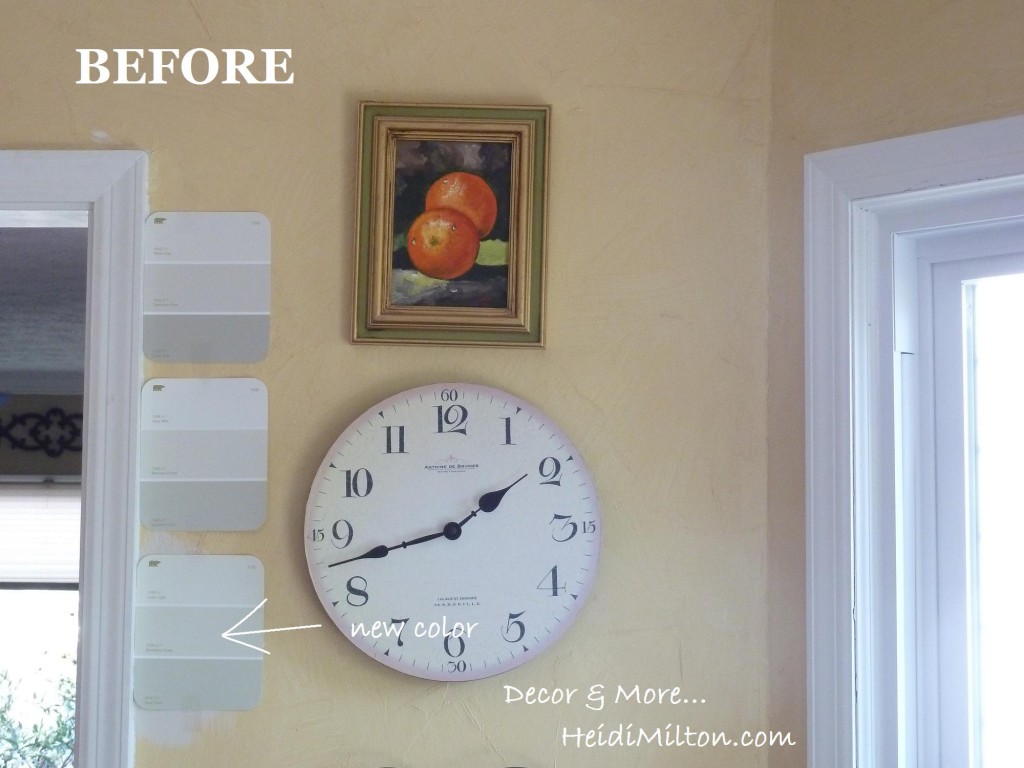 See my super-scientific method of choosing a paint color?  This is after countless samples have been purchased and applied in various spots around the room over the last 3 months.  (*Note to self:  think of a craft project that can use all those samples of every shade of grey-green known to man and Home Depot).
Here's the new color…
although it's actually a tad more green than this.  I'm loving it so far and how much brighter the kitchen is already.  And I'm beat.  And not finished.  Almost.  I think I'll head over to KariAnne's and just drool over her kitchen and pretend it's my own. 🙂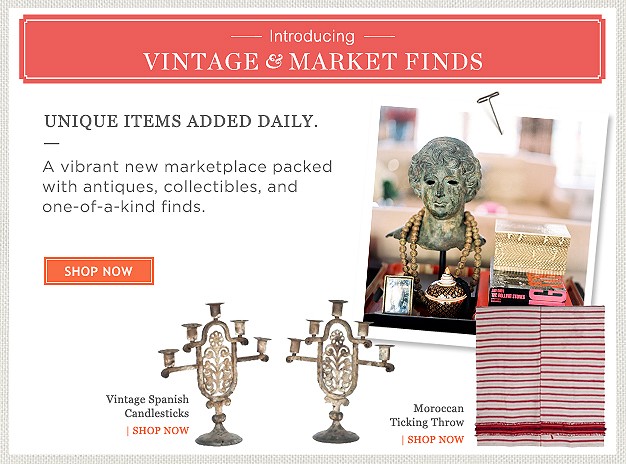 I mean, seriously?  As if I didn't love them enough already, now they've got to go and add
vintage
pieces??  Word to the wise: this stuff sells out FAST.  So you'll want to
bookmark their site
.  And they add new things DAILY!  Need an invite?  Click
HERE
.  You can thank me later. 🙂
Ok, enough chit chat — back to grind if I ever plan to show you the After pics!  Check out my Willow House page for updated samples for sale while you're here.
Happy Painting/Decorating!