Happy Friday!   And I am truly feeling the whole "TGIF" thing today!
Back to school this year meant furniture for my daughter's new apartment and it was fast and furious transformations of a couple of pieces during a rainy week.  If you follow me on Instagram you glimpsed the pieces we were working on… an old dresser in my stash for the booth and a hand-me-down nightstand from a neighbor.  Since her room was going to black and white with some purple accents, we decided that Annie Sloan Graphite chalk paint would be the perfect way to breathe life into these pieces.
First the nightstand…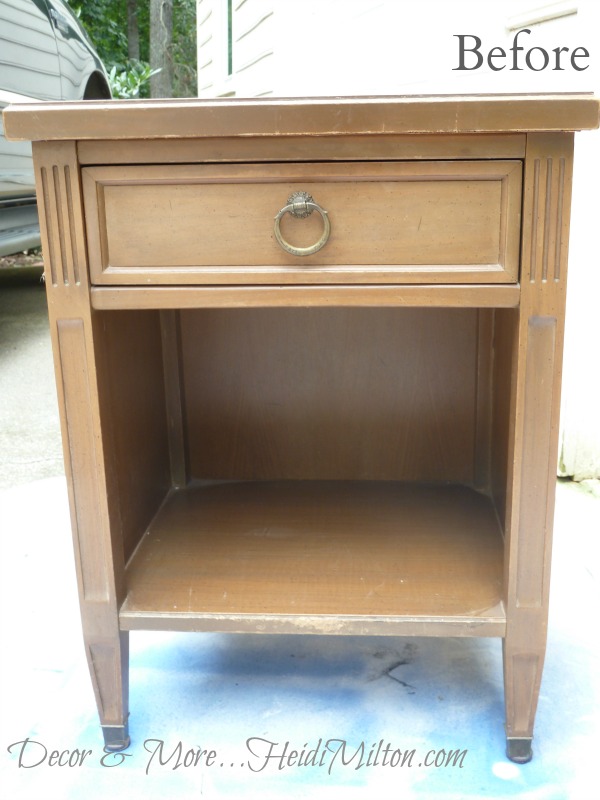 Two coats of Graphite paint and one coat of clear wax later…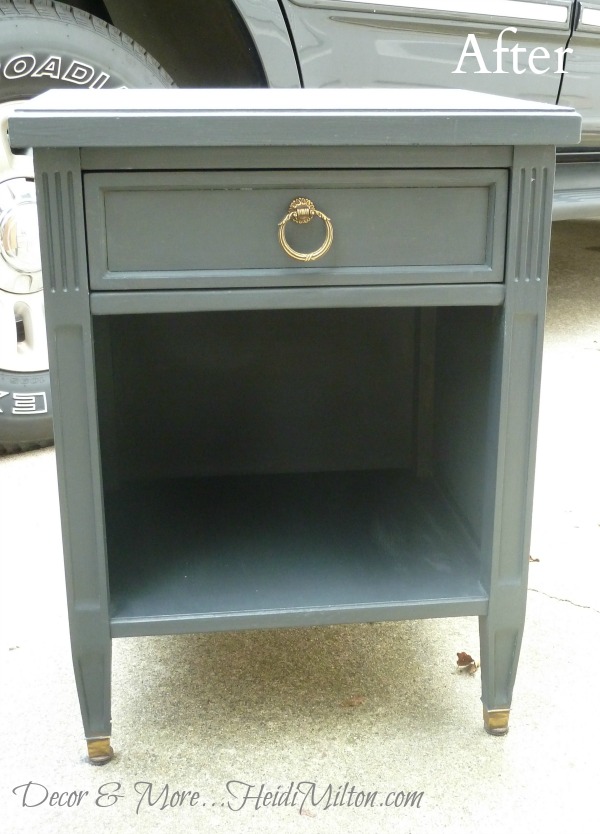 We even added some fun gift wrap as a drawer liner…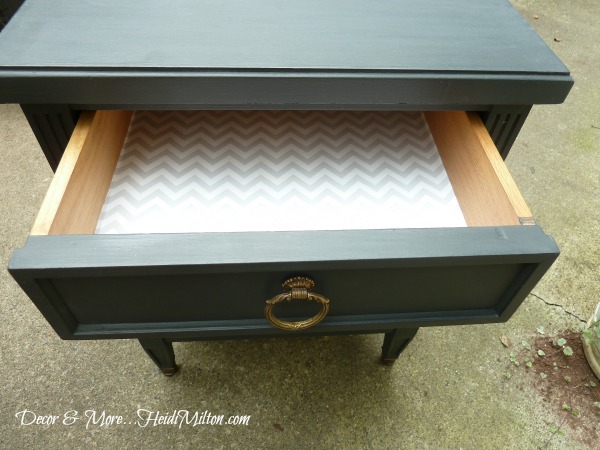 Now, don't hate me, but in my haste to get her furniture ready, I neglected to snap a BEFORE pic of the dresser!  *Bad blogger*
The wood was dried out and the finish was in bad shape, but the lines are magnificent and her size was just right for an apartment bedroom. Here's the finished piece…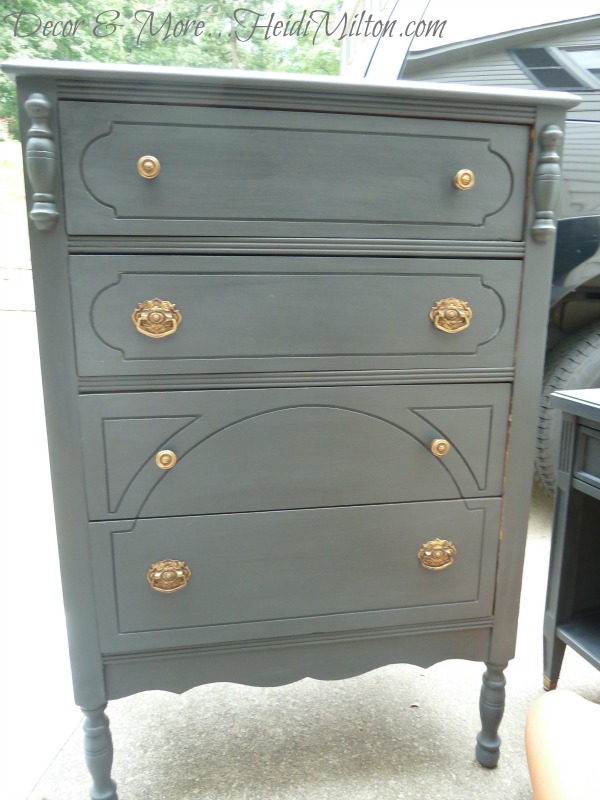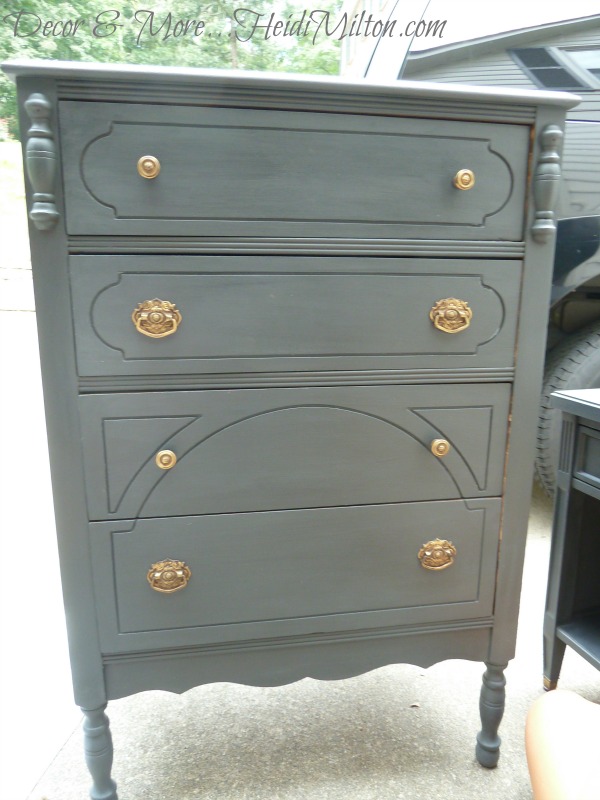 I am in love with how this piece came out!!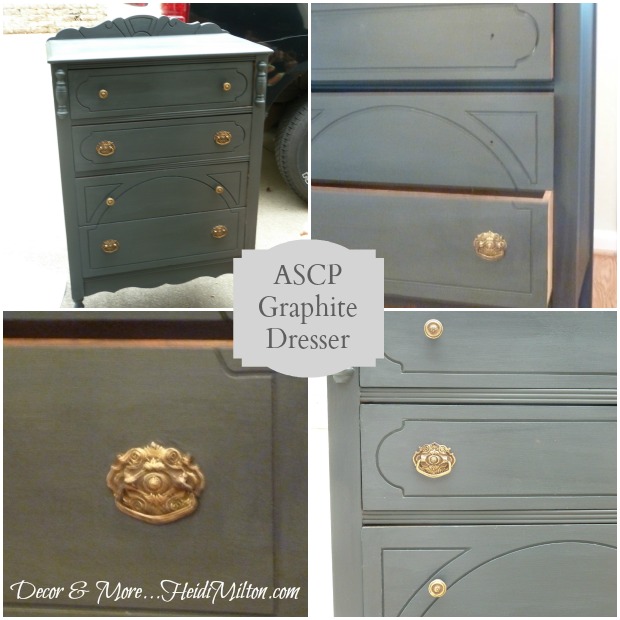 I had ideas to put some fun and funky hardware on this piece to modernize her a little, but the lower right handle would NOT cooperate!  The screw was stripped and slightly rusted, so it wasn't going anywhere.  I had to work with what I had.
And what did I have?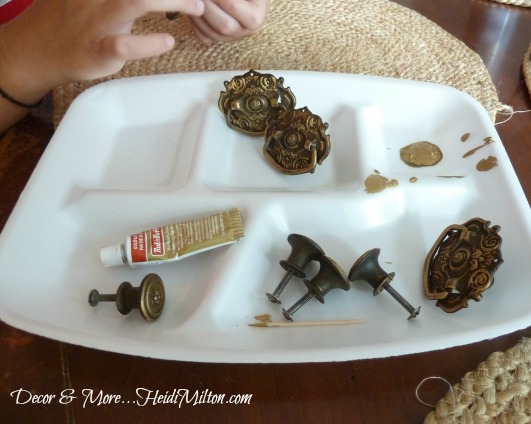 Good 'ole Rub n Buff!  My girl got in on the action for this part and we jazzed up those knobs and handles! First we cleaned them with a toothbrush and vinegar and water mixture, just to remove any loose dirt and grime.  Then we just used an easy touch with our index fingers and highlighted all the details on each knob or handle.   And I love how they turned out!!  The gold is AWESOME against the graphite paint!
We gave the same treatment to the nightstand hardware and the little metal caps on the feet.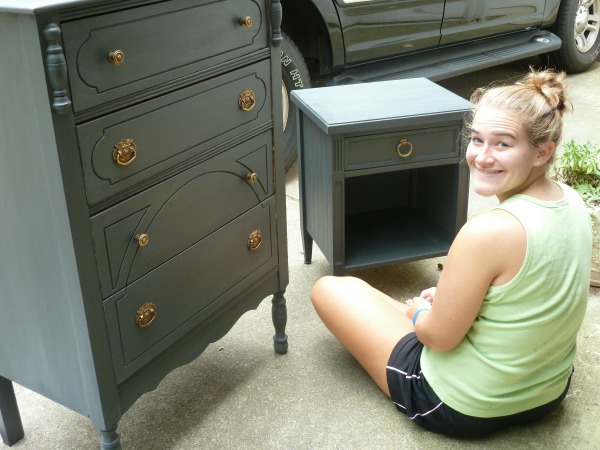 While it was a little hectic, we had fun doing these pieces together!
And now, excuse the crappy iPhone photo, but here's the dresser in her room!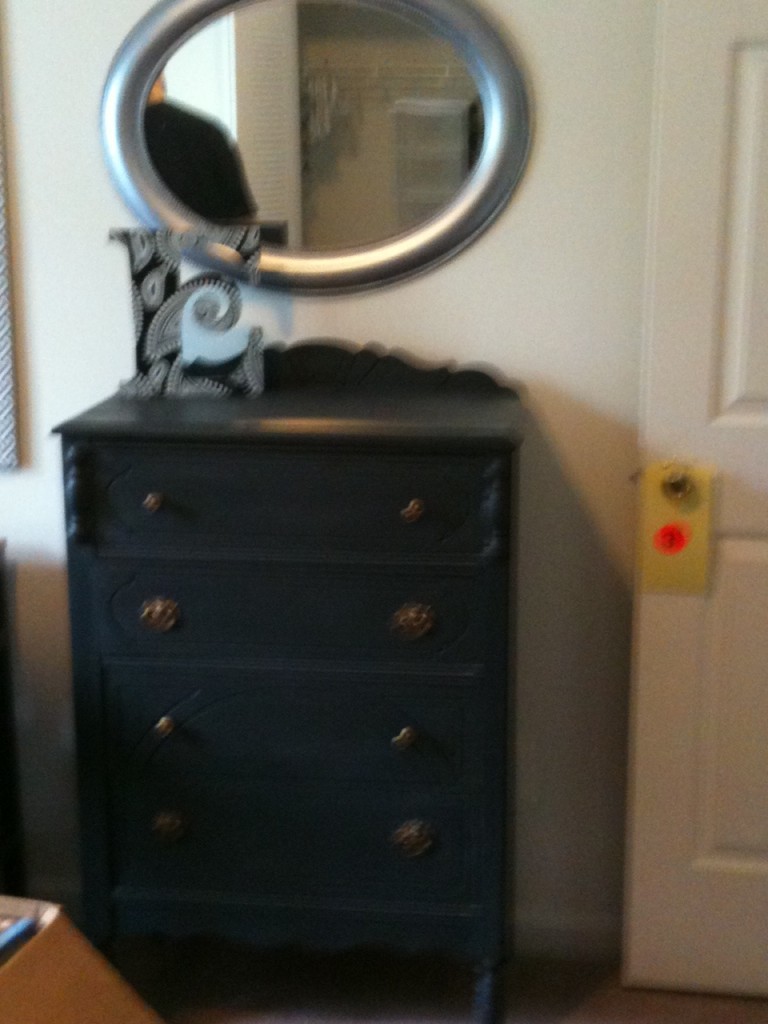 I'll try to get her to send me a better pic, now that she's pretty much settled. 🙂
Whew!  Tons of work in a short time frame, but well worth it!
We have a busy weekend in store and I'm hoping to get some more furniture projects going, but it looks like more rain on the way.  Maybe just a good time to cuddle up with some magazines and a good book!  Hope your weekend is wonderful!