Happy Monday, folks!  I'm digging out from yet another weekend away… this time it was a wedding and what a great time we had celebrating! I even squeezed in some antiquing and will show you my finds later this week!  Back to reality now — Open House prep for my booth, parent conferences at school, and the holiday To Do list growing by leaps and bounds.
One of the things I've missed doing this fall is painting furniture… my schedule just hasn't allowed it, even though I have a piece or two in my garage waiting patiently.  So today, I'm going to reminisce about my favorite furniture transformations from the past year.  And guess what?  They're all chalk paint projects!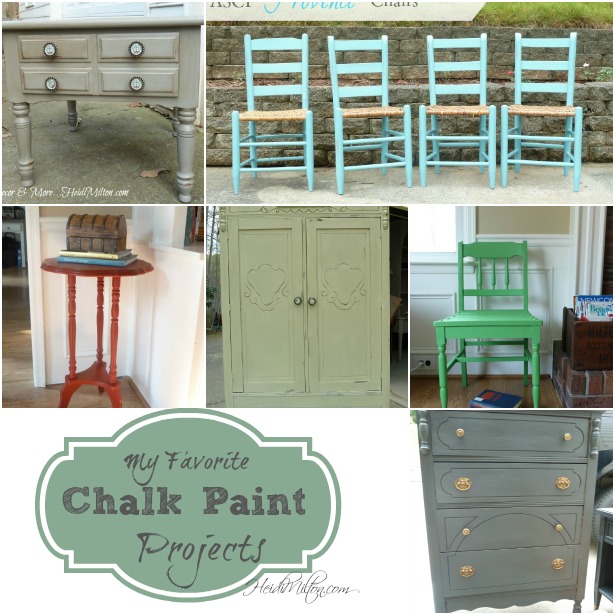 Oh the colors!  Oh the ease!  Oh the results!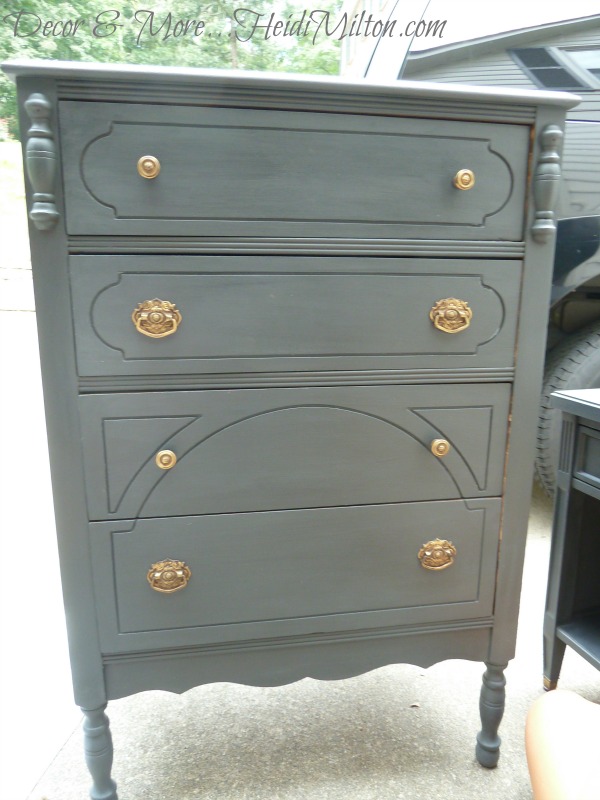 Remember this dresser I did for my daughter's apartment?  One of my all-time faves…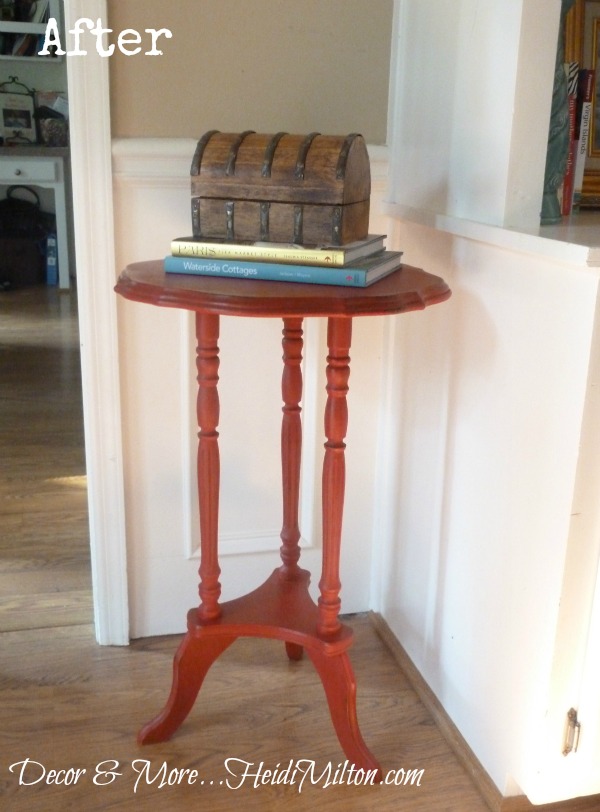 Still love this little Emperor's Silk number... and she's still in my booth if you're interested!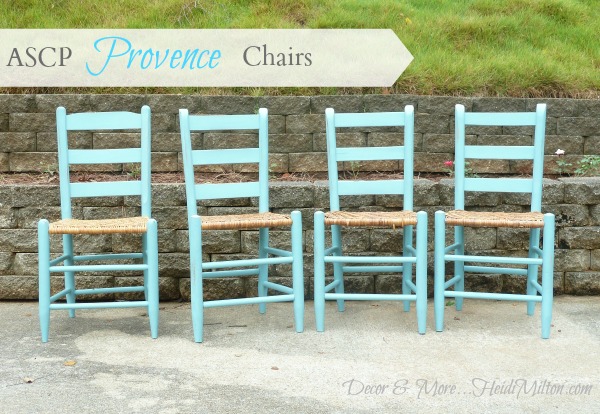 These Provence ladder back chairs drew rave reviews, too… two have sold, two are left.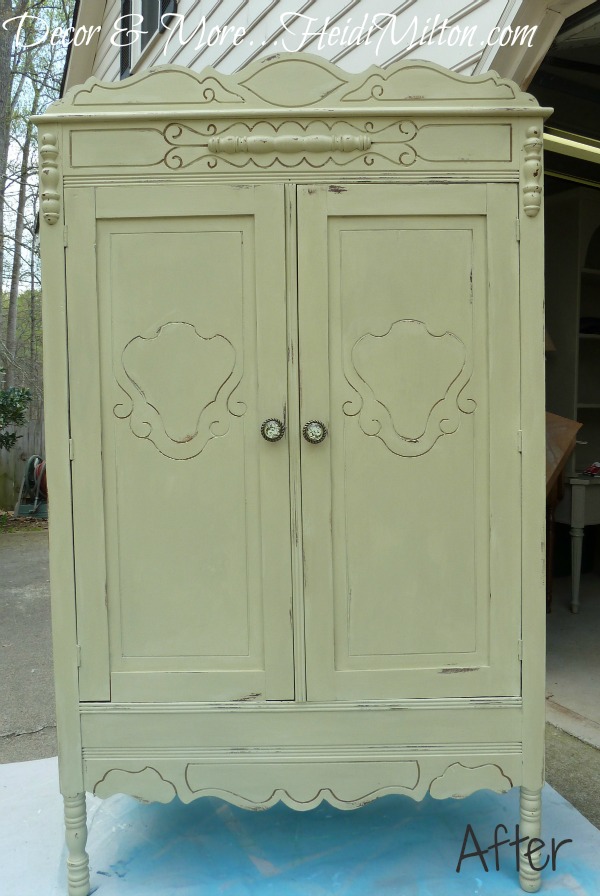 This Versailles armoire… well, makes me sigh!  Isn't she a dream?  She didn't last long in my booth and I'm longing to use this color again.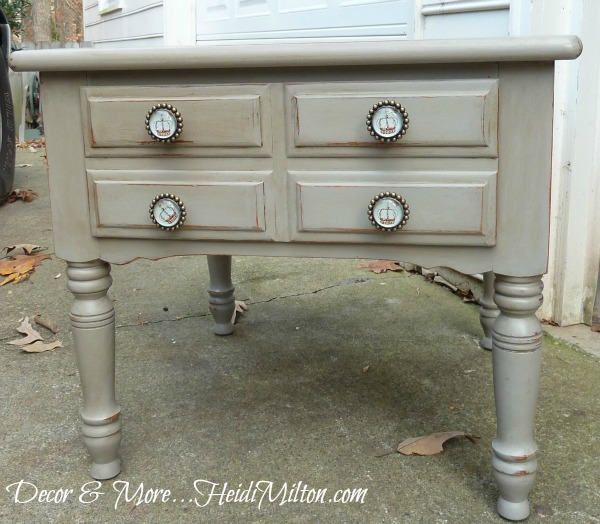 And this French Linen doll?  She's still available in my booth, too.  Actually, I might pull her out and use her in my family room.  She's way too pretty to just sit!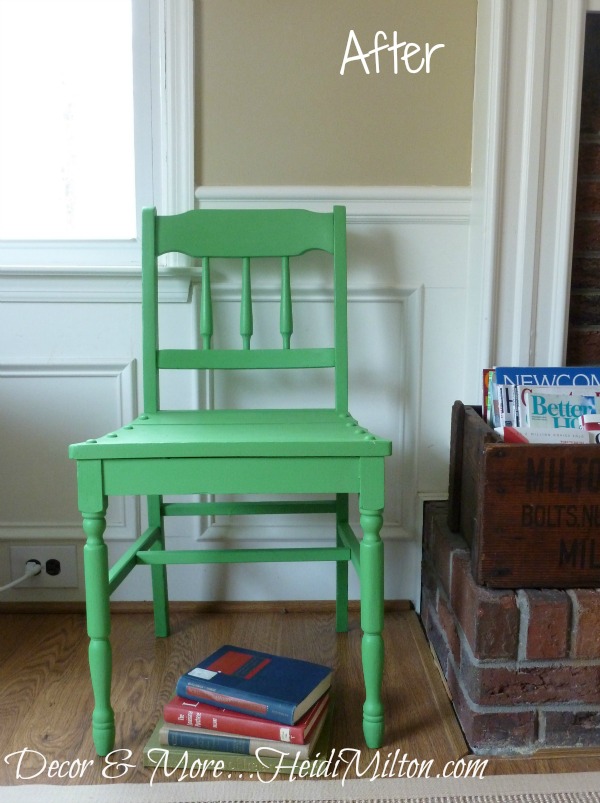 And how fun is this Antibes chair?  She didn't sell either, so I've got her in my classroom where I can enjoy her.  She might make an appearance back in the booth for the holidays, though. 🙂
And there you go!  My favorite chalk paint transformations.  I'm hoping I can rehab a few more pieces soon… it's like therapy for me!
If you're local and you're interested in any of the pieces shown that are still available, shoot me an email or leave me a comment.   Consider it "No Chalk Paint Furniture Left Behind."
Have a great day!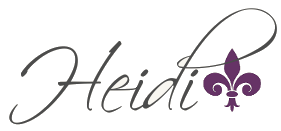 Pin It
&copy Copyright 2013
Heidi
, All rights Reserved. Written For:
Decor & More