Hi friends!  This post-holiday week has gotten away from me — I hope you all enjoyed a lovely 4th of July weekend!  We spent it with friends in Huntsville, AL, lounging beside their mountain-top pool, eating way too much good food, and loving on their three lively pooches.  I sped home late Saturday so I could send my teen missionary on his way to Marvell, Arkansas.  They're having a fantastic week of doing God's work in that small community and I'm so proud of them!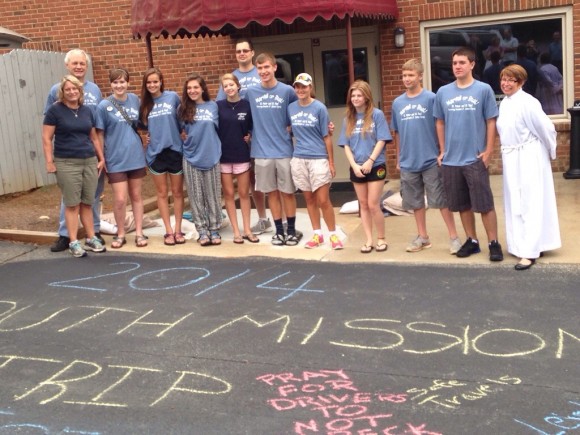 I loved the chalked prayer requests in the church parking lot the morning they departed.
I also had a fun girls' night with some neighbors at a Mary Kay Andrews book signing…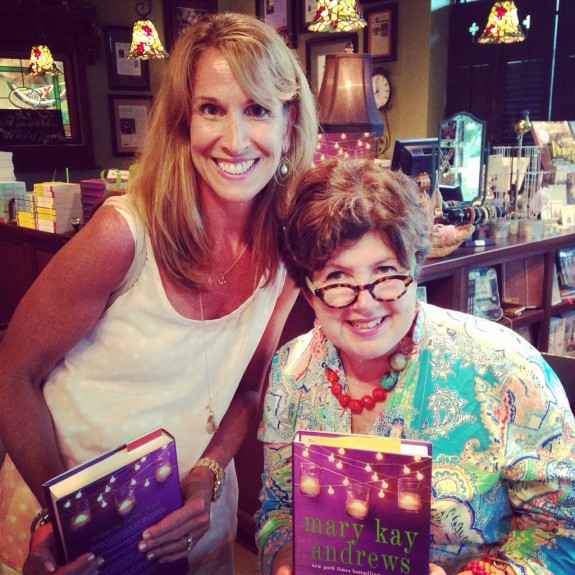 looking forward to diving into this book!  I'll keep you posted. 🙂
This week I finally finished up this little girl…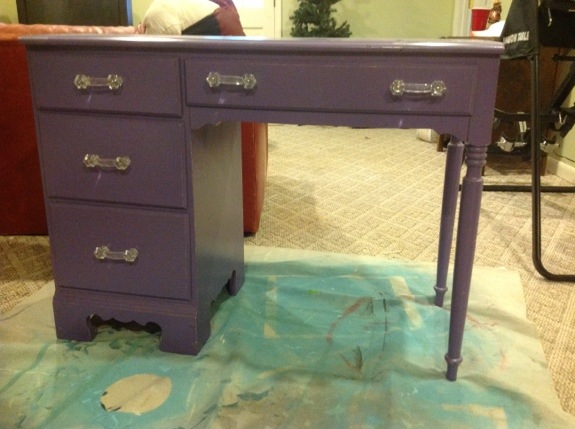 It felt good to be painting again, so look for a few more paint projects before I start back to work in a few weeks (yikes!).  I decided to use Annie Sloan's Duck Egg Blue and go with dark hardware…
I love how she turned out!  I lightly distressed some of her edges, so you just see a touch of the purple showing through.
The pulls are from Target's Threshold collection.
I was in such a hurry to get her over to the booth, I didn't take many pics.  And then I was phoneless/cameraless while staging her in the booth, so I'll update this post with more pics soon.
Can you tell I'm a little scattered these days?  This afternoon I'll be heading out to check in at Haven and attend a welcome reception hosted by Ballard Designs!  I'm so excited to catch up with many of my blogger friends and gain some new inspiration for the blog.  I'm hoping I learn some more nuts and bolts of the technology part, as that's my biggest challenge in maintaining this space.  I love that this conference is in my neck of the woods — so convenient!

It's hard to believe this is my THIRD year attending! It's always a good time and I'm excited that I'll have a few weeks to digest everything before I head back to school. Last year I went immediately back to work, so it was difficult to implement a lot of what I learned. You can read about my previous years HERE and HERE.
I hope y'all enjoy a great weekend and I'll be back next week with a recap and some more progress around my home!