Wow.  Snowmaggeddon – snowpocalypse.  Call it what you may, but we are in the deep freeze with a terrible traffic disaster on our hands.  I'm sure you've seen it on Facebook if you're friends with any Southerners (especially Atlantans), but hear me when I say — we were unprepared and unequipped, and many folks are still stranded in their cars.  I could do a whole post on this, but I'll spare you.  My 18 year old son was 6.5 hours enroute home from his office which is 9 miles away.  He left his car and walked the last half mile home and I've never been so thankful to see one of mine walk in the door.  My FB feed is full of stories of Good Samaritans and my son encountered more than his share and was able to be helpful to others himself.  God was hard at work here, there is no doubt.
That being said — the snow is beautiful and my wish for a snow day has come true.  So I have a nice list of "I'd like to do's" today, but I may also tuck in a hour or two to snuggle up with my latest read.  Just reserving that right. 🙂
And I want to share a yummy hot dip that would be awesome for your Super Bowl enjoyment this Sunday (Team Denver or Team Seattle?)!   This is easy, delish, and a regular request from our friends and family.  I got this from my sister-in-law who, as the wife of a college football coach, has mastered the art of tailgating and Game Day entertaining and has an amazing arsenal of recipes!  Warning:  it's addictive.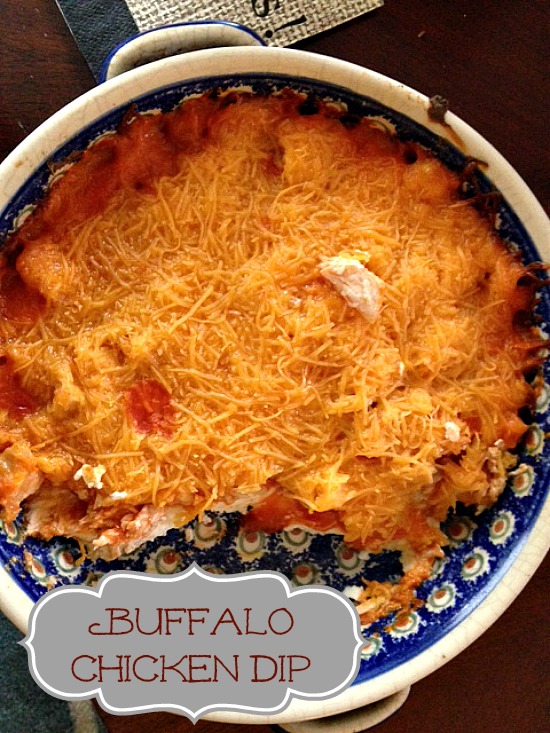 What you need:
2 cans chicken breast, drained and pulled apart (I used Swanson)
1 -2  blocks of cream cheese, softened (we like ours creamy so I used about 1 and 1/2 or a little more).
1 bottle Texas Pete's Hot Sauce
2 cups of shredded cheddar
What you do:
In a medium casserole dish, spread the cream cheese as your bottom layer.   Top the cream cheese with the chicken, spreading evenly.  Dribble hot sauce over all the chicken — use the entire bottle!  The cream cheese mitigates the spiciness a bit so don't be afraid. 🙂  Top with shredded cheese.  Pop it in a 350 degree oven for 25-30 minutes to heat through and melt the cheese.  Serve with tortilla chips or Fritos Scoops.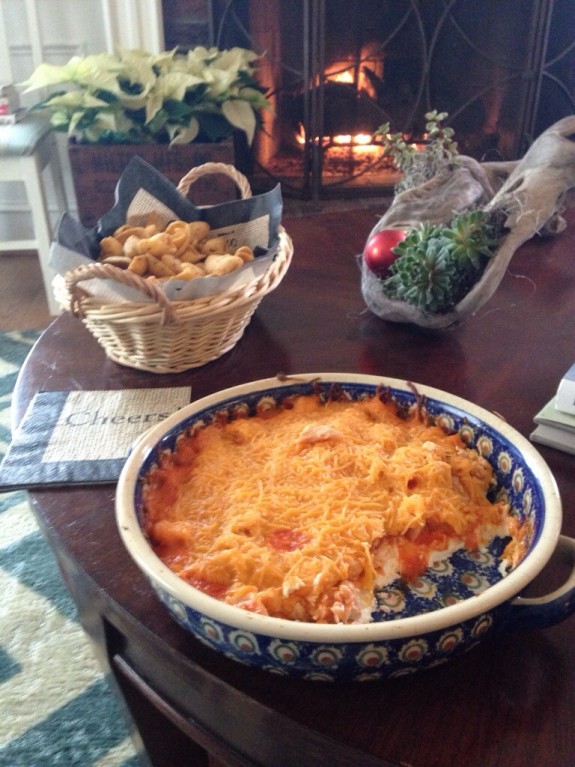 So, I may or may not get out of my pjs today, but I will be getting some things done!  Now, who are you rooting for this Sunday?  Broncos or Seahawks? 🙂