Y'all.  What a great – busy fun – weekend we had!
Some long time friends came in town and the girls spent Saturday taking in the Country Living Fair at Stone Mountain!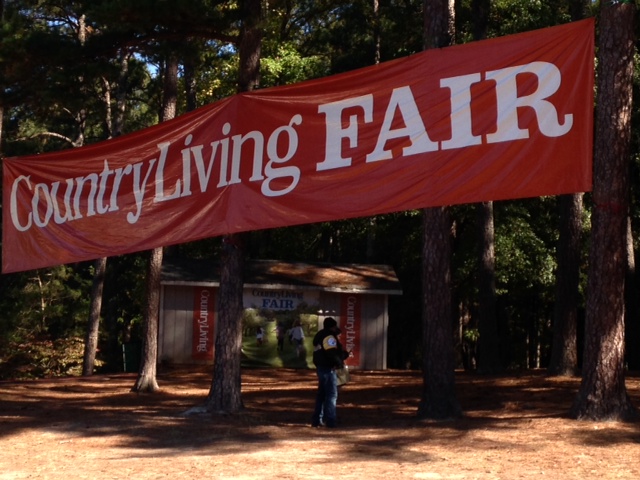 Let me just say, if you ever get the chance to take this in… DO IT!  We were blessed with a beautiful day and were amazed at the scope of this event!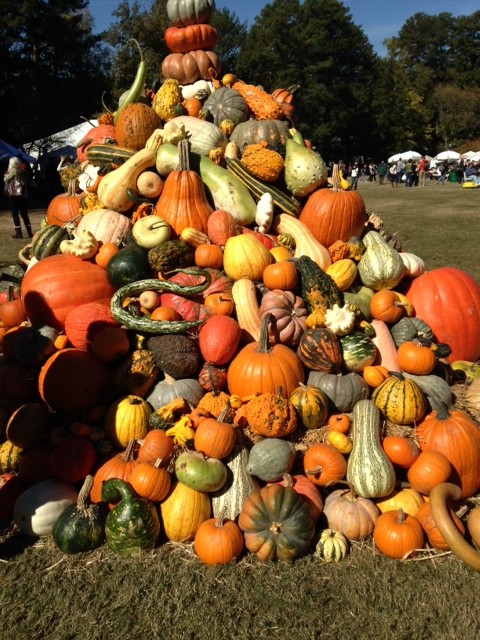 If this tower of pumpkins and gourds doesn't put you in the fall spirit, I don't know what will!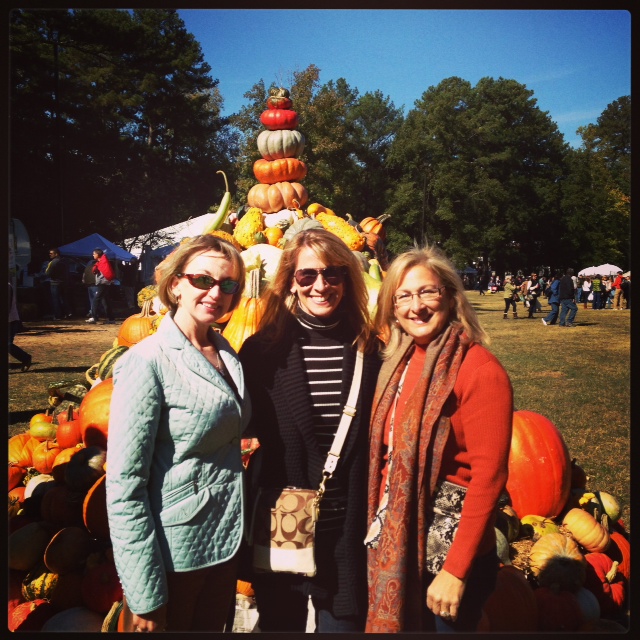 If you were following along on Instagram, you saw this one… before our fun even really got started!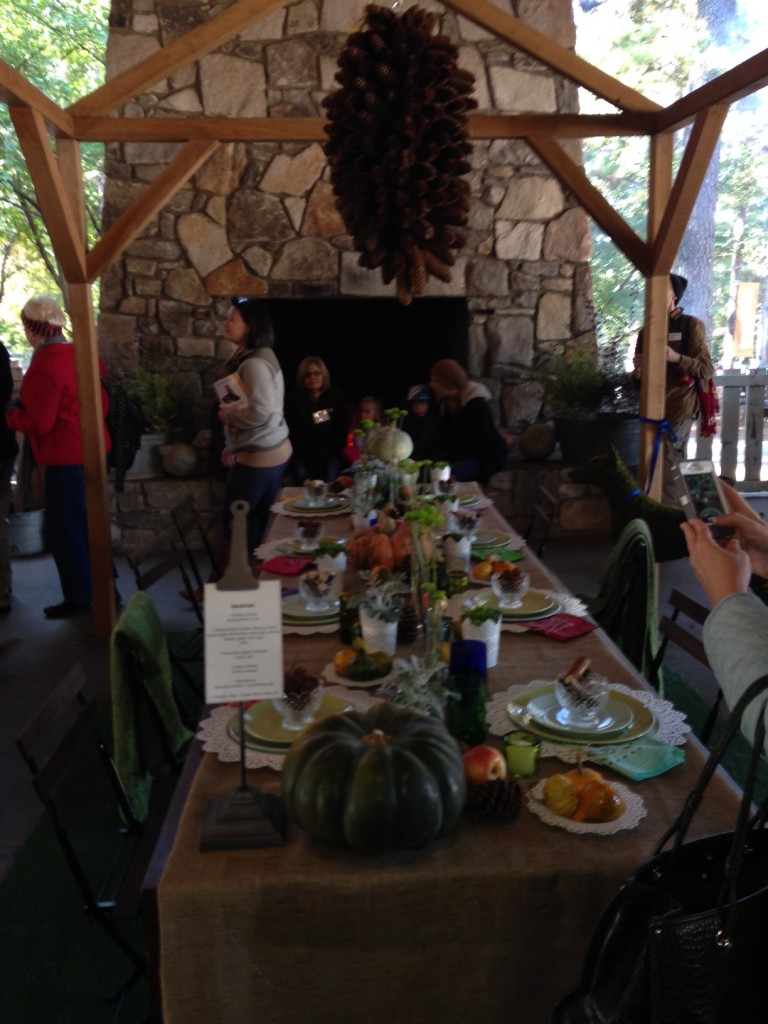 We loved this tablescape in the book signing area.  Especially that amazing pine cone pendant!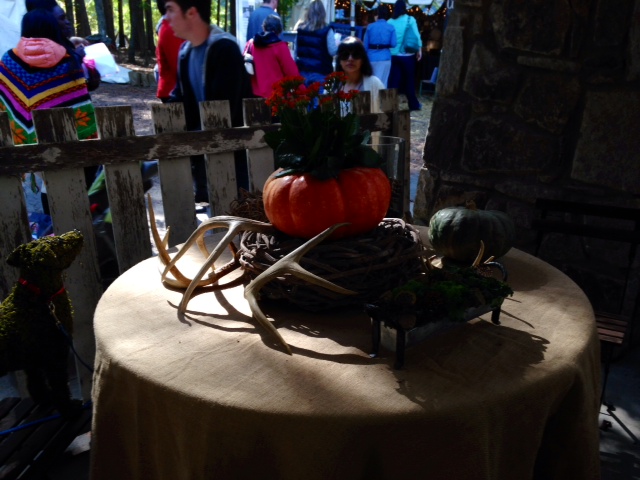 And this one with pumpkins and antlers.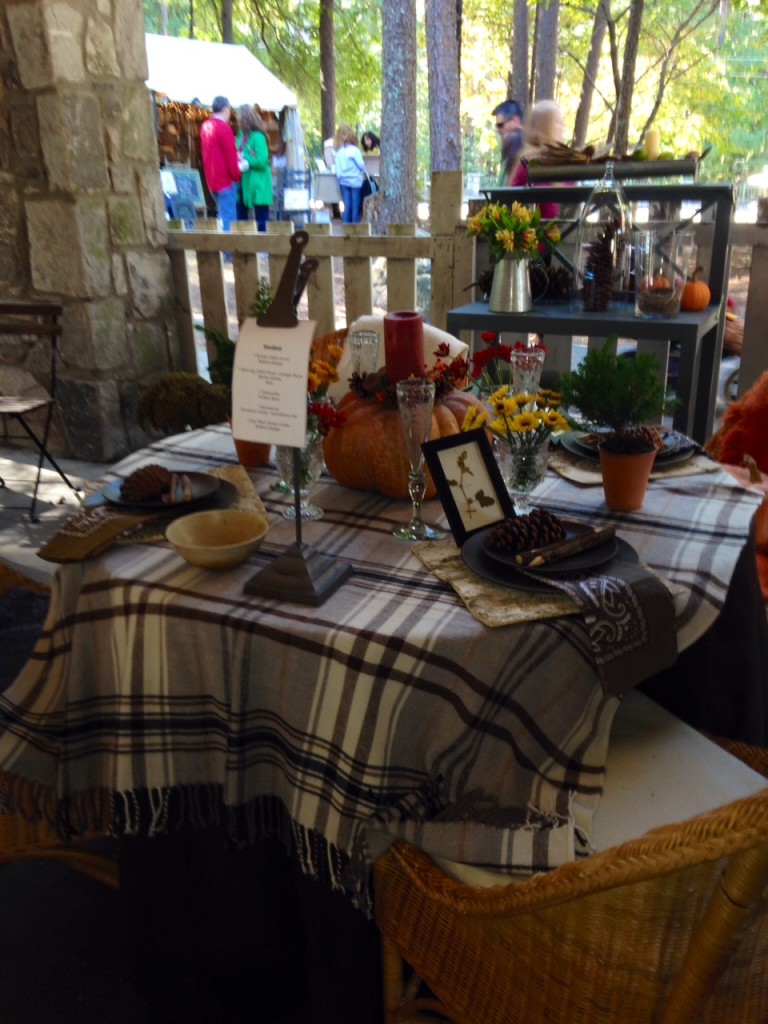 My personal favorite was this one with the plaid throw as a table cloth.
There were so many booths to shop in!  Our tote bags were loaded in the first hour.  And I snapped a lot of pics of things I thought I could DIY.  Like this dictionary page monogram…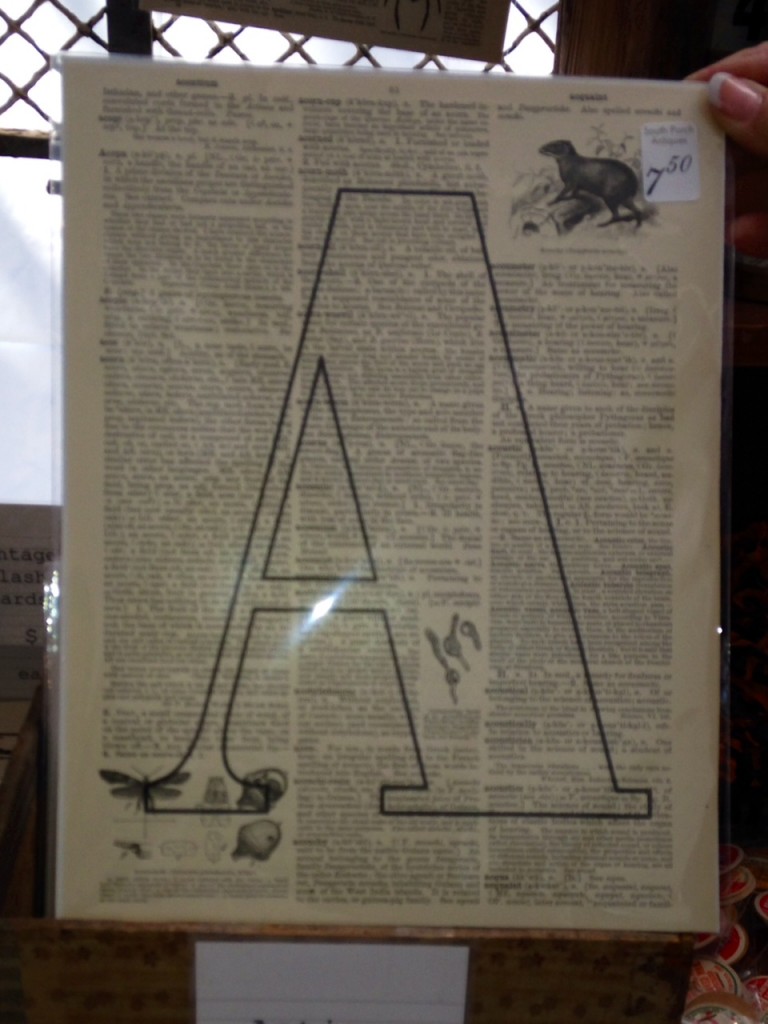 And these canvas panels with monograms stenciled on them…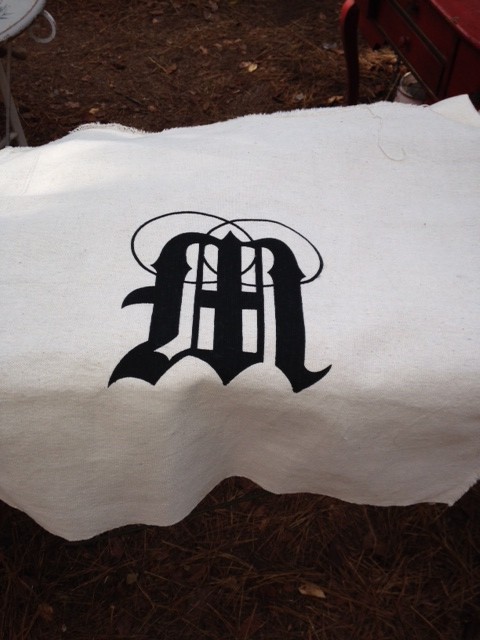 Can you say "dining room chairs update?"  These were only $10 a panel, but I'm certain I could DIY these for less.   🙂
And while my friends continued their shopping, I was fortunate enough to hook up with a bunch of other Atlanta area bloggers and the editors of Country Living magazine!  This was all coordinated through Hometalk (do you follow me there?), a bulletin board for home ideas, projects,  and questions.  Here's our fun group shot, courtesy of Heather from At the Picket Fence.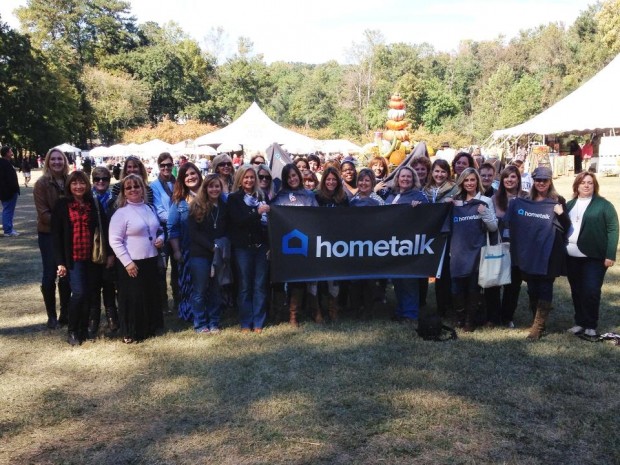 Such a fun chance to catch up with some of my favorite bloggers…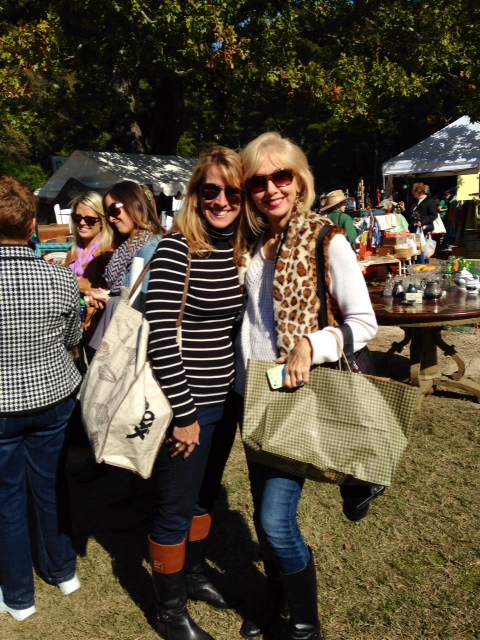 Like Rhoda from Southern Hospitality...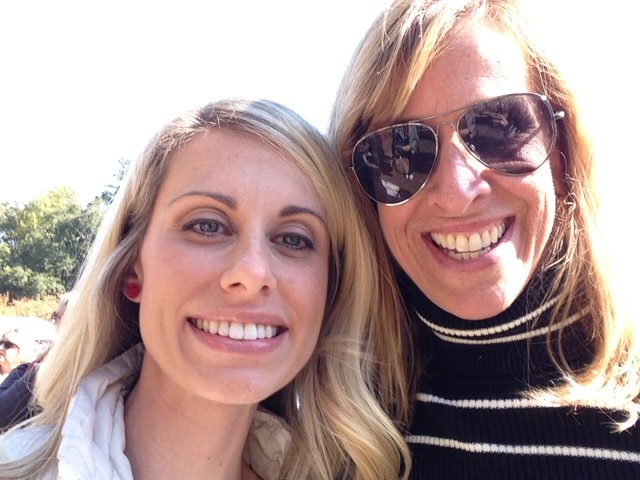 And Erin from DIY on the Cheap.
Plus we had a little visit with Cari from HGTV's Cash and Cari!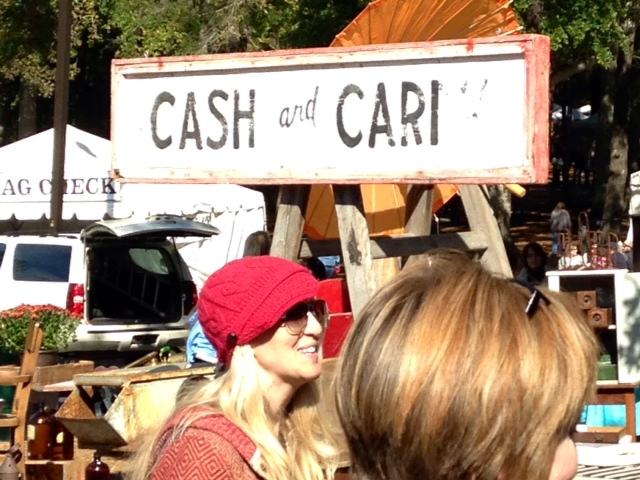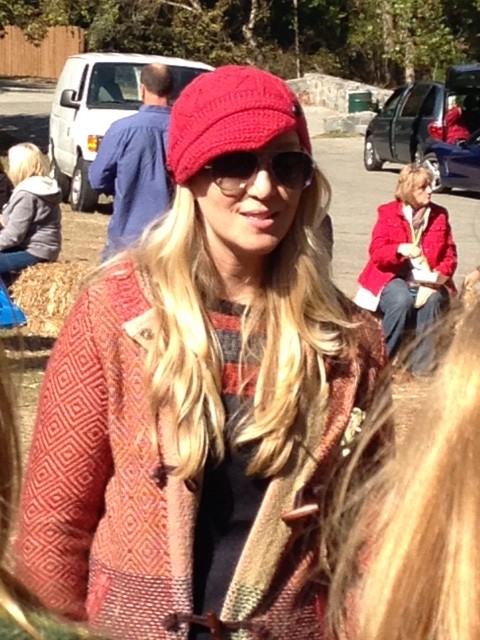 She's so fun and interesting!  Her booth was a blast to prowl through and you could have your photo taken with her and then autographed.
There was so much to see and do, I decided next year, I'll have to do 2 days instead of one.  First of all, it's a lot to take in, including presentations of crafting ideas, cooking, and home improvement on the various stages.  Second of all, the vendors start marking their stuff down … the thrifter in me would HAVE to take advantage of that.
Country Living does a marvelous job staging this event.  There's something for everyone here!  I think even the Mister would've enjoyed a bit of this.  And he just might find a bit of it in his stocking this Christmas. 🙂
We wrapped up our weekend with church and soccer yesterday and I couldn't wait to crash early after several late nights and full days in a row.  Monday came all too soon!
Hope you have a great day — I'll be back to share what I scored at the Fair soon!