Spring has sprung at last here in ATL!  Woo hoo!  And my thoughts are turning to Easter, a mere week away.    As our kids have gotten older and we've left the days of Easter Egg hunts behind us, we now enjoy a nice brunch on Easter Sunday after church.  And one of the staples in that brunch spread is this easy 4 ingredient casserole that you can assemble the night before!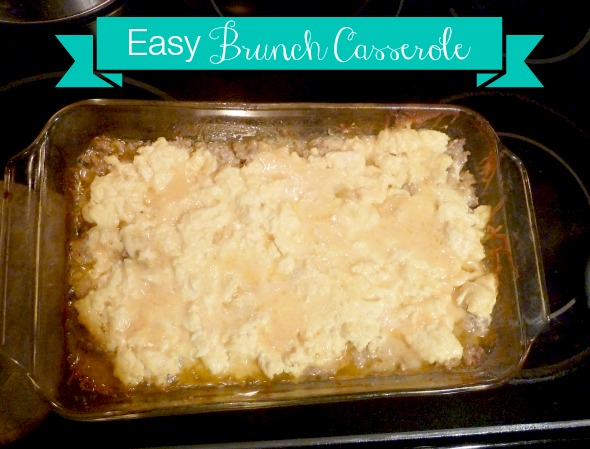 Here's what you need…
1 and 1/2 lbs breakfast sausage (we like it a little spicy)
1 doz eggs
1 cup low fat sour cream
2 cups shredded cheddar
Here's what you do…
Cook sausage, crumbled, in frying pan.  Drain and set aside.  In the same pan, soft scramble eggs (it took me a couple of tries to get this just right — scramble them until they're almost done, but not quite) and set aside.   Spray a medium casserole dish with non-stick cooking spray.  Spread all of the cooked sausage to the dish as your bottom layer.  Top that with the sour cream, spread thinly.  Layer all the eggs on top of the sour cream and then top with the shredded cheese.  Cover tightly and refrigerate overnight.  Cook the following day at 350 degrees for 40-45 minutes, or until bubbly.
I usually pair this a fruit salad, a green salad, and mini bagels for Easter brunch.  It's a crowd pleaser that rarely leaves left overs and is frequently taken up to the lake for big weekends up there. 🙂  It's also been known to make an appearance on Christmas morning.
I've shared this with many friends and they've tweaked it by adjusting the proportions of sausage to eggs, according to their families' tastes.  Easy peasy, no matter how you do it!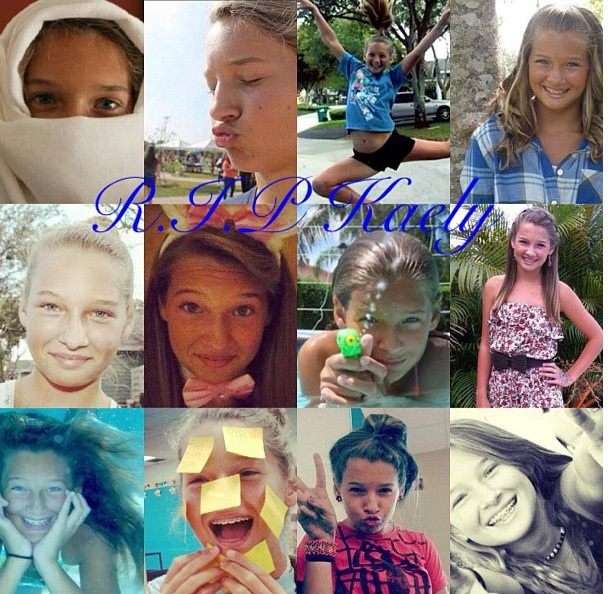 Also, If you're following on Facebook, you may have seen the petition that we are promoting to have my niece's killer sentenced to the maximum time allowed.  Sunday will be two years since he blew through a red light, drunk and traveling almost 100 mph, and took her from us at the age of 13.   He has refused to accept responsibility for her death, or even to show a hint of remorse.  His sentencing is on Tuesday.   My family would be so grateful if you would take a moment to join us in this effort to have him put away for as long as possible.  Click HERE if you'd like to help.
She will forever be the sweet soul and spirit you see in the photos above.
Have a blessed and SAFE weekend, friends!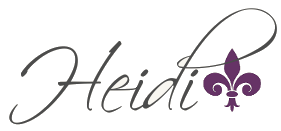 Pin It
&copy Copyright 2014
Heidi
, All rights Reserved. Written For:
Decor & More