Ah August.  Probably my least favorite month of the year (no offense, August-lovers!).  I think it's because we're already back in school (too soon), if it's not raining it's so steamy hot you can't do anything outside, and I'm just not quite ready to give up the ghost of summer.   By this time of year, I'm so tired of drinking water… I know I must, I know it's good for me, but it just becomes…. blah.
Back in the day in Texas, we used to brew "sun tea", putting huge tea bags into a clear glass container and letting the Texas sun do it's thing to make us some good 'ole tea to serve over ice.  While I love a good glass of iced tea, I've become a fan of herbal teas, especially Yogi teas (remember my cabinet organization?).  Of course, hot herbal tea is out of the question right now, so I'm brewing it to serve over ice…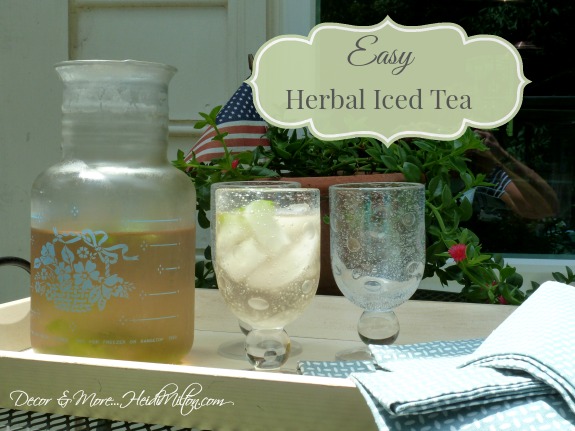 I've done this with several different varieties of Yogi tea, but keep coming back to the Blueberry Slim Life tea.  I think it's the hint of fruit that makes it extra refreshing.  I use 3-4 teabags and let it" brew" outside in the sun for about 3 hours.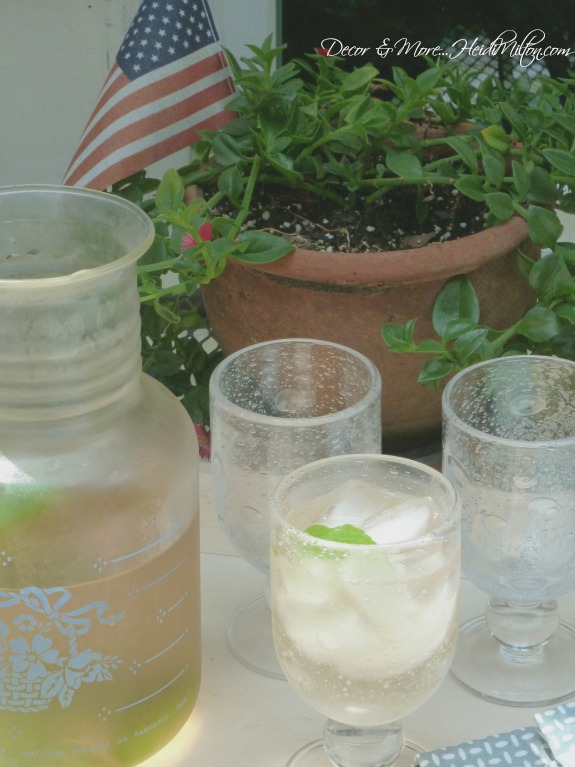 Add 8-10 mint leaves and chill in refrigerator for a few hours.  Serve over ice and enjoy!  To make it extra colorful, add a couple of blueberries to your glass.
I love that if I set it out in the morning, pop it in the fridge by lunch, I can be enjoying refreshment by 4pm… just about the time I'm wilting in every way.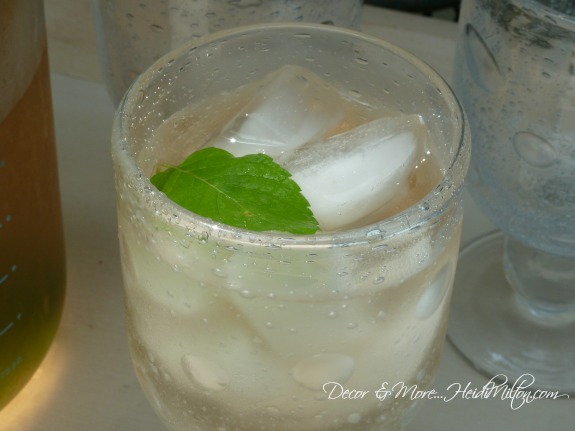 On a side note, I'm looking for ways to use my herbs these days, because my herb garden has exploded!  If you follow on Instagram, you saw this little bouquet of herbs on my kitchen table… some rosemary, mint, and lemon balm.  What a great way to freshen up the kitchen!  The fragrance is delightful!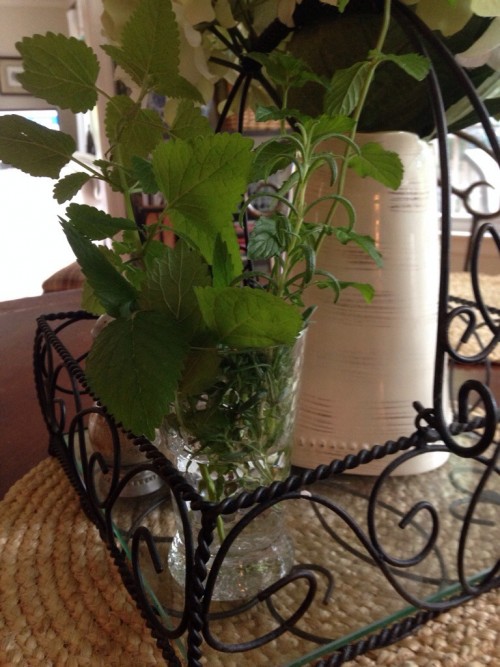 By the way, I was not compensated by Yogi tea in any way for this post… I just love to share great products I enjoy.  Have a great day!