TGIF, friends!  Valentine's weekend is upon us and the hubs and I will be joining friends down south for a fun couples' weekend.  I always like to bring a treat to my host and hostess, so this week I whipped up a yummy sweet that I've had to hide from the kids. 🙂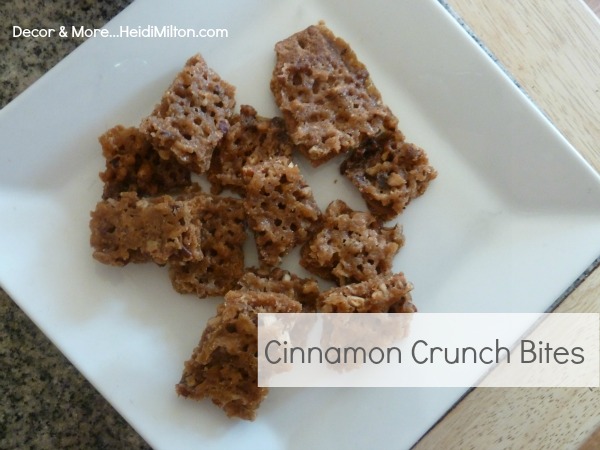 Here's what you need:
12 cinnamon graham crackers
2 cups chopped nuts (we love pecans but walnuts are good too!)
1 cup butter
1 cup brown sugar, packed
1/2 tsp ground cinnamon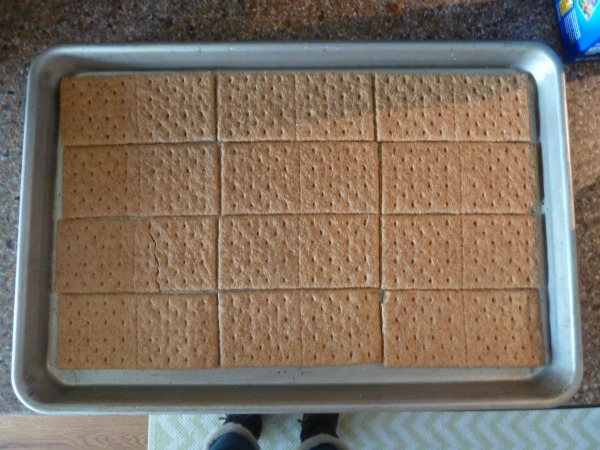 Here's what you do:
In a greased jellyroll pan (mine is 10 x 15), lay graham crackers with sides touching in a single layer.  Sprinkle your chopped nuts evenly over the graham crackers.  In a medium saucepan, melt the butter and combine with brown sugar and cinnamon, stirring constantly until it comes to a boil.  Let it continue to boil without stirring for 3 minutes — it should have the consistency of syrup.  Pour the mixture over your graham crackers and nuts, distributing it as evenly as possible.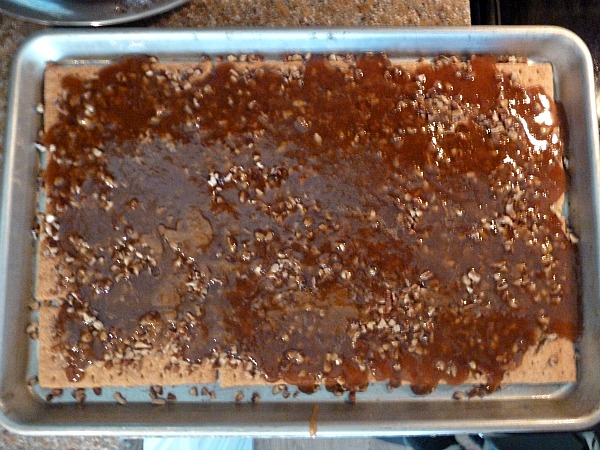 Pop it into a 400 degree oven for 8 minutes.  It will be bubbly and a little darker.   Let it cool in the pan and then break it into pieces to enjoy!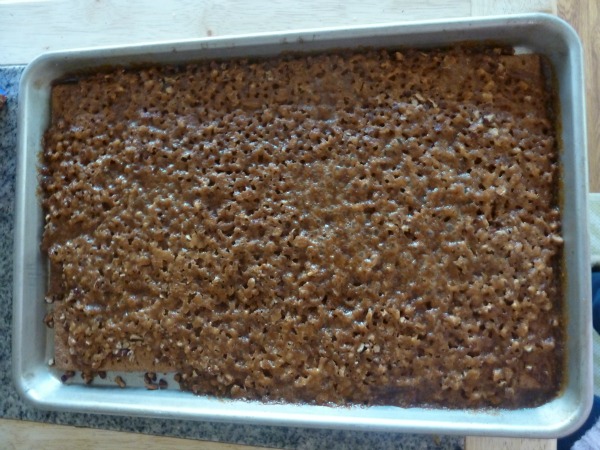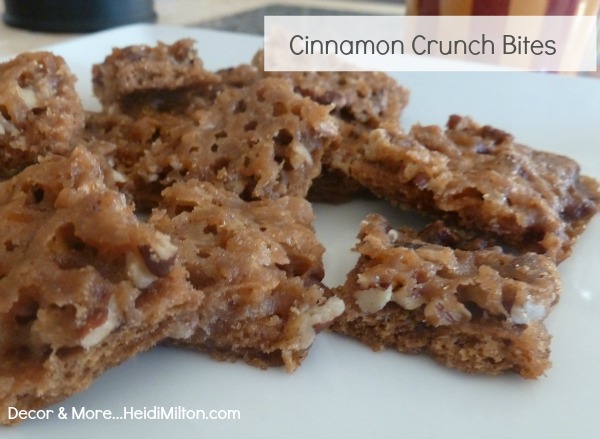 This is so yummy on its own and I'm thinking it would make a delish topping for ice cream, too.  But for now, I'll take mine with coffee.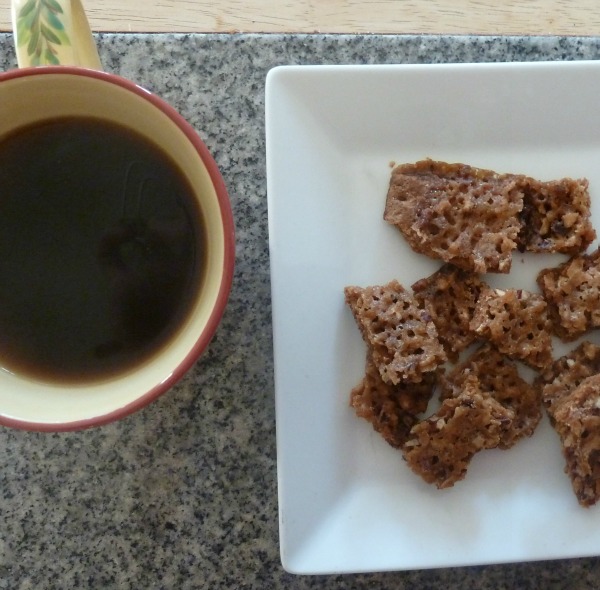 We first enjoyed this at an SEC game tailgate and the baker was sweet enough to share it with me to try at a later date… we're hooked!
And just for Valentine's Day, here's another sweet treat you can make for your peeps…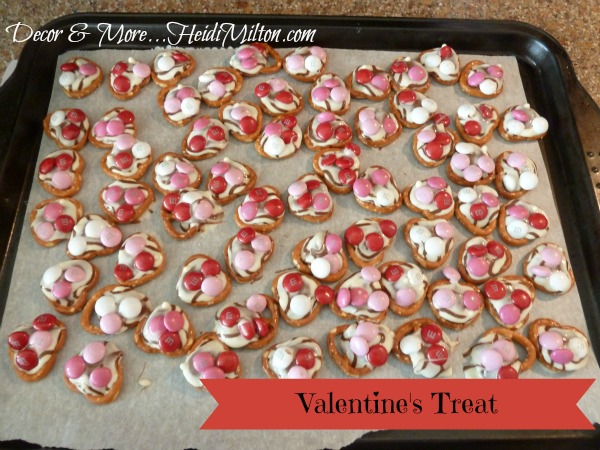 Have a blessed weekend with the ones you love!