Hump Daayy!  I have to confess, it still feels like Christmas break around here.  Schools were closed yesterday due to the frigid wind chills (Yes, go ahead and make fun!) and a shortage of natural gas in the Atlanta area to heat the schools.  Craziness… but it was delightful to be able to watch the entire National Championship Game without worrying about getting up and going to work this morning!  Especially since we had to watch until the very. last. second.  Boo. #loveourAUTigers #greatgame
I updated you on my Home Goals for 2014 and have also been working on my personal goals for the new year.  I'll be sharing those on Friday.  One of them is to try out some new recipes!  I figured after feeding my family for 20+ years, it was time to add some new things to the repetoire. 🙂  But we also have some standard favorites that will sticking around.  Like this squash casserole recipe I've enjoyed ever since I started cooking.  Long time.
It's a favorite and even replaced my mother-in-law's epic squash casserole on the holiday table this year!
Here's what you need:
2 cups cooked squash, drained
1/2 cup sour cream
1 can cream of chicken soup
1 chopped onion
1 small jar pimentos (optional)
1 grated carrot
1 1/4 sticks melted butter
1 pkg herb stuffing (I use Pepperidge Farm)
Here's what you do:
Mix together first six ingredients and set aside.  Stir melted butter into stuffing until well-blended.  Divide in half.  Spread one half in bottom of a 9 x 13 baking dish.  Pour squash mixture on top and spread.  Sprinkle remaining stuffing over squash.  Bake at 350 for 45-50 minutes.
NOTE: This can be stored uncooked in the refrigerator for 2 to 3 days.  Also freezes well!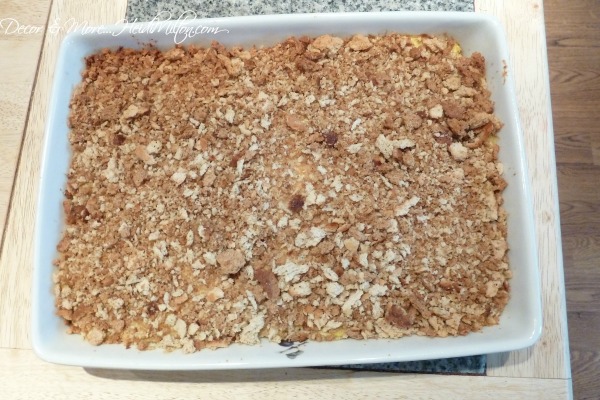 The hardest part is keeping the teenage fork-wielding snitchers away from the dish after I take it out of the oven.  Especially on cold winter evenings… be warned. 🙂
Enjoy!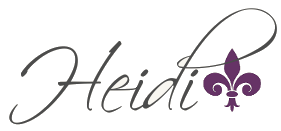 Pin It
&copy Copyright 2014
Heidi
, All rights Reserved. Written For:
Decor & More