Wednesday already?  This week is flying by!  We're enjoying the most beautiful weather here and I'm enjoying a productive week so far.  How about you?
Today I'm sharing another of my go-to dishes for feeding the masses that seem to land in my home at dinner time.   There's often the last minute "hey Mom, can so-and-so stay for dinner so we can finish our project/watch the game" so I've hit on a few strategies that feed a lot without breaking my bank.  Last month, I told you about our taco bar.  This month, it's an easy one dish meal you can do in the oven.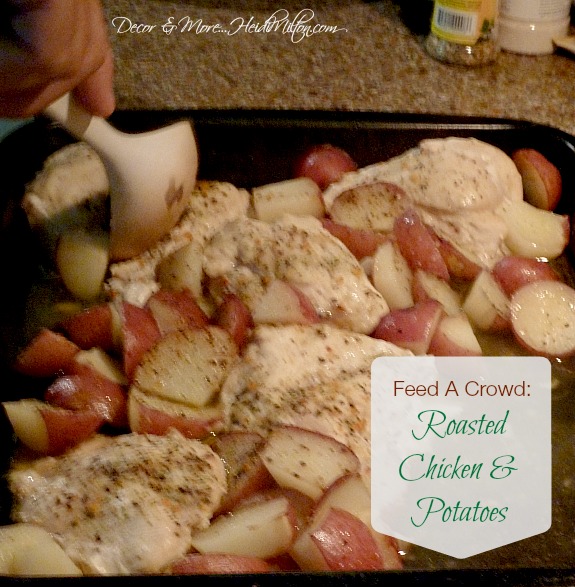 I had to snap the photo quick because they were already digging in!  But here's the low-down — super simple!
What you need:
1-2 bags frozen chicken breasts (I use 2, always hoping to have leftovers)
1-2 bags petite red potatoes (I end up using about a bag and a half)
cooking spray
olive oil
Good Seasons Italian dressing mix
Mrs. Dash seasoning
OPTIONAL: fresh green beans, rinsed and ends snapped.
What you do:
Spray large roasting pan with cooking spray.  Lay frozen chicken breasts in bottom of the dish, spreading them out.  Wash and quarter red potatoes and add them to the pan.  Drizzle olive oil over everything and toss until coated.  Sprinkle with Italian dressing mix and Mrs Dash and toss to coat.  I usually end up using about half the package of dressing mix.  Pop into a 350 degree oven for 50-60 minutes!  If you're adding the green beans in,  pull pan out after 30 minutes and add green beans, tossing briefly to coat with juices.  Put it back in the oven for 20-30 minutes.  Serve it up with salad and bread, if you like!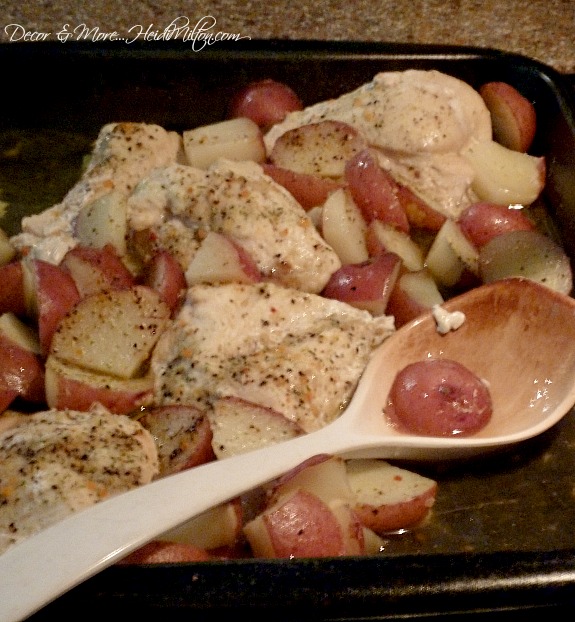 This is so easy and delicious!  All the flavors just meld together and you only have one pan to clean up at the end of the night!   It's a fall favorite of ours, especially on football watching nights.  And football watching ALWAYS draws a crowd!
Do you have any favorite one-dish meals?  Do tell!
Enjoy your day, everyone.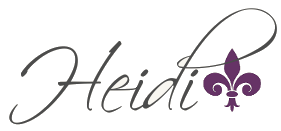 Pin It
&copy Copyright 2014
Heidi
, All rights Reserved. Written For:
Decor & More