Hey, y'all — hope you're having a great week so far!  We're deep into the school schedule and routine… and guess what comes our way next week???  Fall Break.
I know.  It's beyond ridiculous!  But I'll take that time "off" (are moms ever really "off"?) to hit the beach for a few days with my youngest and some of his friends (yikes!)…
And that started me thinking about what to FEED all those boys while we're on vacay?  I know I can't afford to take them out to dinner every night, so I started brainstorming some feed-a-crowd solutions that won't break my bank or have me spending valuable beach time in the condo kitchen.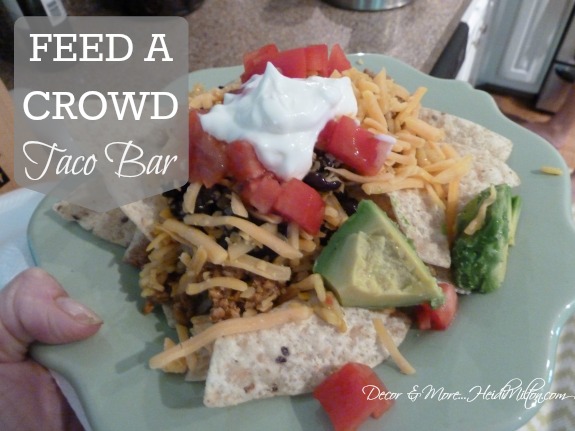 Since this is a family favorite and has fed a crowd in the past very well, I've landed on a Taco Bar for one such supper.
The secret to a successful and satisfying taco bar is variety — variety of meats, sides, and fixings.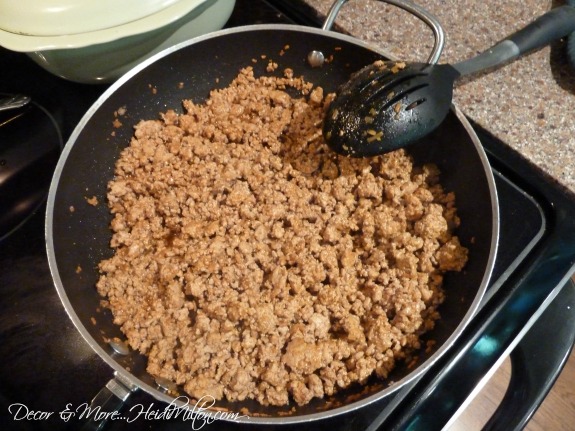 My standby budget-friendly meat is ground pork.  Ground beef has gotten so expensive and ground pork is a *slightly* healthier option anyway, so that's the way we roll. I will cook 3-4 lbs at a time. It's also easy and not too expensive to throw in shredded rotisserie chicken as an option.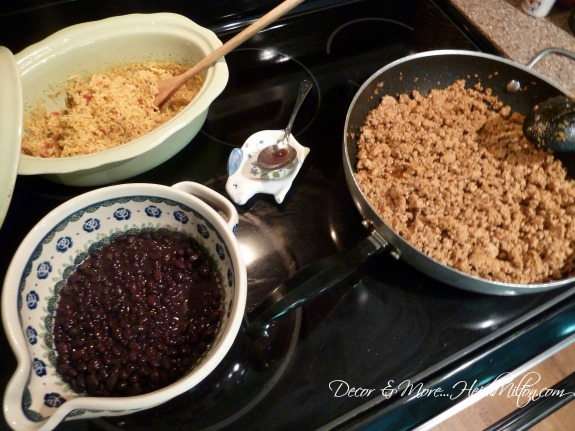 I'll also heat some canned black beans and cook up some Mexican rice (Uncle Ben's is our favorite).  Both are reasonably priced and easy to do in the microwave or on the stove top.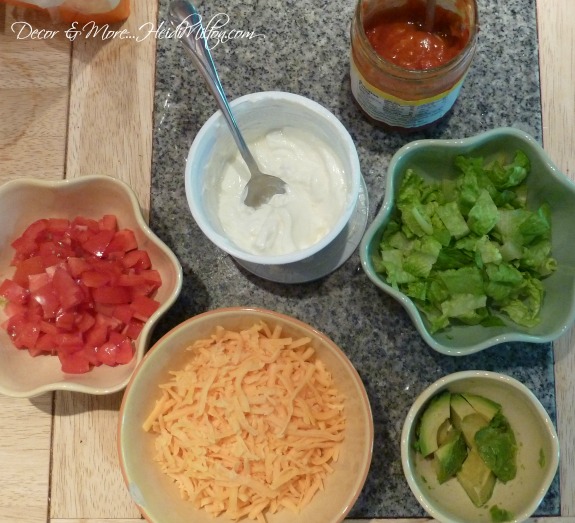 We like plenty of fresh "fixings" — avocado, chopped lettuce and tomato, shredded cheese, sour cream.  Even shredded carrots make a appearance now and again.   If I've thought far enough in advance, I'll have a big bowl of my Corn and Black Bean salsa, too.
We don't limit ourselves to tacos either.  I'll set out flour tortillas, taco shells, and tortilla chips in case nachos are desired.  We just line up and go to town, piling the goodness on our plates.  So to recap:
Feed A Crowd Taco Night:
your meat(s) of choice and/or chicken seasoned with taco seasoning
rice
black beans (or refried beans if that's your thing)
flour tortillas, taco shells, tortilla chips
fresh fixings — sour cream, cheese, lettuce, tomato, salsa, avocado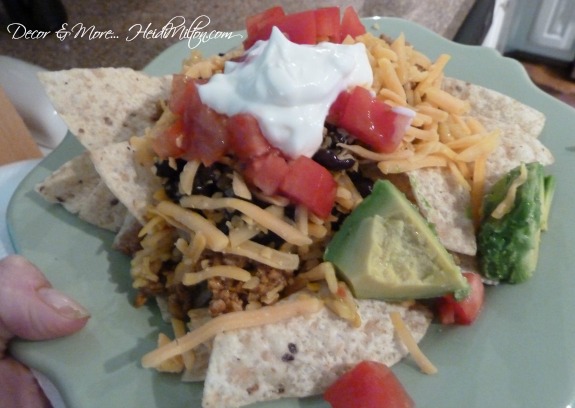 How yummy does that look?
I'm filing this away for football watching gatherings, too, since I KNOW there'll be plenty of that going on this fall!  For my trip I figure I can do my chopping, etc, in the morning and just be ready to cook up the rest as the sun goes down.  One thing I know for sure… those teenage boys won't go to bed hungry!
Enjoy your day, everyone…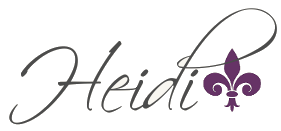 Pin It
&copy Copyright 2014
Heidi
, All rights Reserved. Written For:
Decor & More