Hi there, friends… January is just slip-sliding away, isn't it??  Registration at Legacy has been cranking and so another busy week is winding down. 🙂  I've been working away on my purging projects and will share a post on progress here soon.  I've also got a sweet little DIY coming you way… I know — shocking, right??  But in the meantime, I wanted to share five of my faves from Instagram this week.  A couple of these are giving me some serious motivation in the purge department!
1.  This "shelfie" from @blissathome1…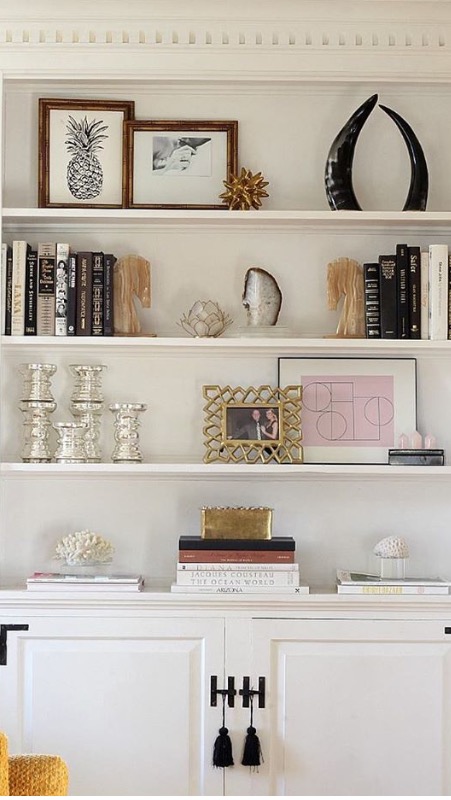 2.  This adorable pooch, some pink roses on the coffee table, and the book towers?  #hearteyes for this one from @theeverygirl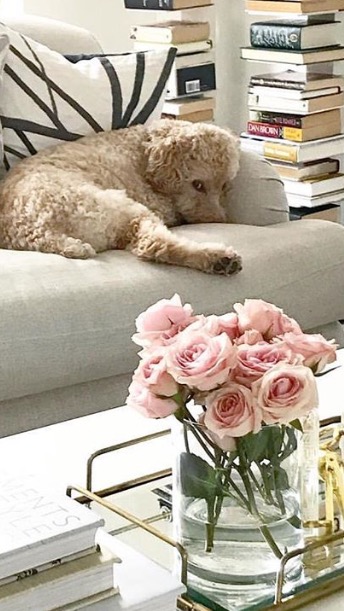 3.  The dark walls and pops of light in this gorgeous home office from @oldseagrovehomes…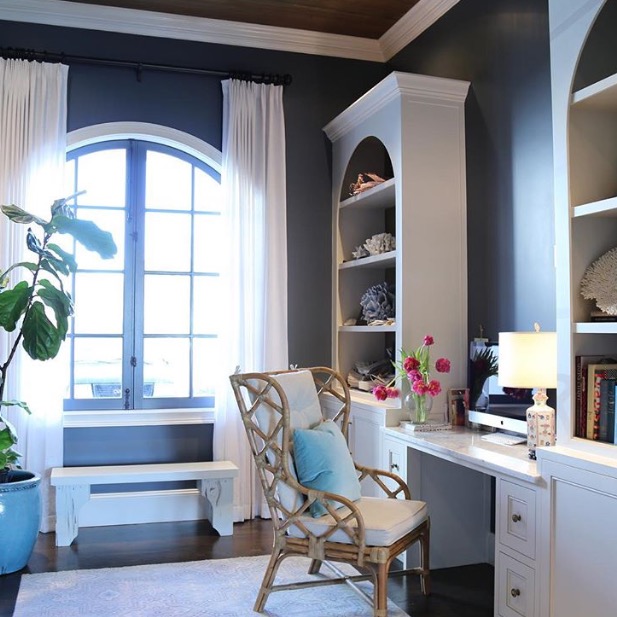 4.   The indigo artwork and mix of textures in this living room by @studiomcgee…
5.  A gorgeous light fixture, rustic table, and simple white roses from @julieblanner…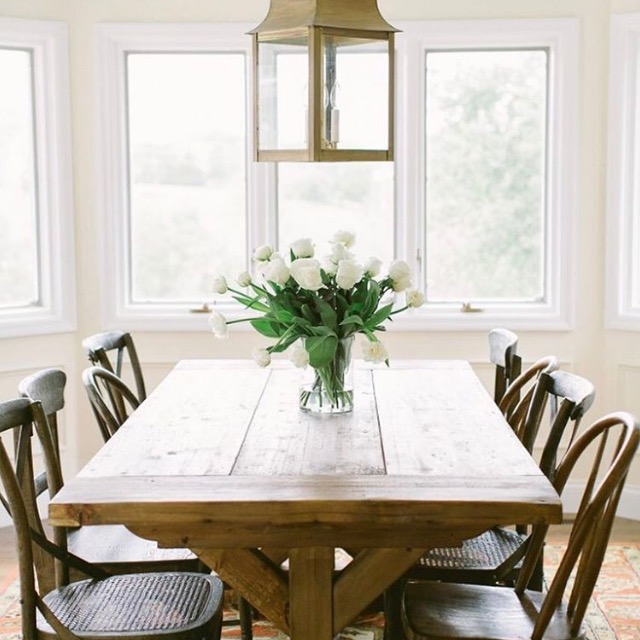 So how is that for a little eye candy on this Friday?  Can you tell I'm craving light and bright spaces and leaning toward a little more modern touches?  So funny to see what's appealing during different seasons of life.
This weekend is MORE purging, and probably some deep cleaning going on, as my energy permits.  Then again, my girl will be home so there could also be some movie-watching in yoga pants. 🙂  Whatever your weekend holds, make it a good one!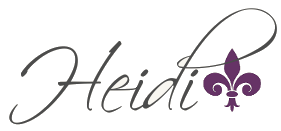 Save
Save
Save
Save