TGIF, friends!  And what a wacky busy week it was, in spite of Monday's holiday!  We're keeping a close eye on Irma — we have friends, family, and a grandbaby in Florida and two of my kids close to the Georgia coastline.  We're praying for everyone's safety (and wise decisions!) and opening our home in case it's needed. These storms are so scary!!  And the photos coming out of our beloved St. Thomas/St John are devastating.  Another long recovery it appears, and so much damage.  Our hearts go out to everyone affected!
We'll no doubt get at least some of the weather from Irma here early next week, but the forecast for the weekend is gorgeous, so I'm hoping to spend a little time outdoors to enjoy some early fall temps before the rain comes.
Today, I wanted to share some new-to-me finds, especially since I've been away so much over the last few months.  It's fun to discover new things, isn't it?
1.  Living with Landyn.  I don't know how I stumbled upon her online presence, but I LOVE this girl.  She's the kind of gal that you just know you'd be friends with — funny, smart, great style, and very very down to earth.  I think I found her Instagram/Instastories first and then dove into her blog.  We've tried (and enjoyed!) a few of her recipes and I've bought a few things I love based on her recommendation.  And here's the thing — while her Instastories are wide-open (and hilarious!), her blog content is very curated — something I've come to truly appreciate in my blog reading.  You know if you're reading a post by Landyn it will be quality content.  Check her out, y'all!  She's got a "LIVE" day long event coming up in Nashville, with plans to bring it to Atlanta and I'll be jumping on those tickets as soon as they go on sale!
2.  Blue Apron.  My sister gifted me a week of free meals last spring and everything was so crazy at the time I put it on the back burner.  A few weeks ago I got a reminder email from them and we decided to give it a whirl, since it's back to just the two of us with something more of a routine.  The verdict?  After two weeks, we're enjoying it!  My box arrives every Thursday afternoon, with all the fresh ingredients and instructions for three complete meals for two.  I think I'll do a full post on this if y'all are interested, but for now it's a nice change for us — and the hubs has been cooking! #winning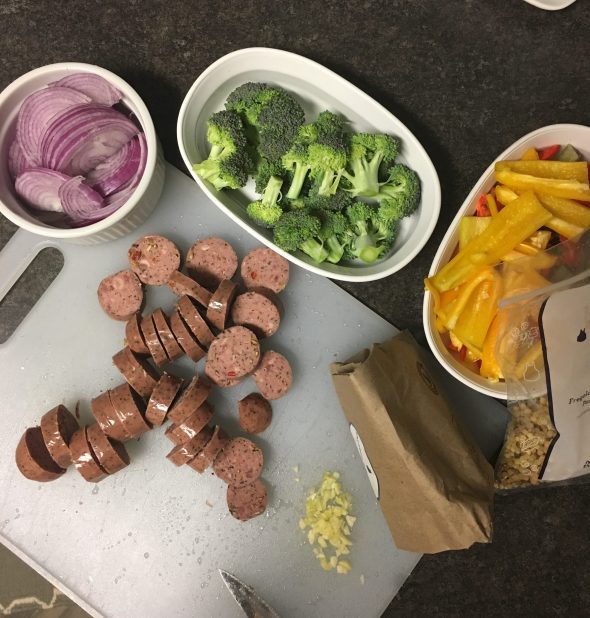 3.  These Target gold frames.  Remember how I mentioned a "style reboot" earlier this week?? Some of my old favorite prints and artwork have been given new life in these babies!  I'll be pulling out some family photos for these as well.  Watch for the Target home sales for the best deal, but even at full price they are worth it!
4.  Vici.  When I said I had purchased some things I love based upon Landyn's recommendation, that includes a couple of pieces from this online boutique.  I love that their pieces are unique and on trend, but not too trendy for my 50 year old self.  Excellent price points, very reasonable shipping, and coupon codes in abundance make this site a new favorite.
5.  Church of the Small Things.  I'll be sharing a full review next week, but Y'ALL.  This book has resonated with me in such a big way lately.  Get your pre-order in now so you can dive in asap.
*affiliate link
That's it for today.  If you've discovered any of these as well — or anything else good! —  weigh in with your thoughts in the comments!
The hubs has now decided to head to South Georgia to batten down the hatches on the farm and make sure my in-laws are safe and sound.  I'll be staying put, prepping for visitors if necessary, and hopefully catching up on some much-needed sleep.  Whatever your weekend holds, I hope it's all good stuff.  And if you're in the path of Irma, stay safe!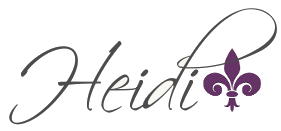 Save