Hi y'all!  Woo hoo and TGIF!  The hubs and I are headed to the lake to celebrate his birthday with friends this weekend and not a moment too soon.  While my to-do list still looms (wrapping, shipping, last minute shopping), God knew he and I needed time in a serene place this weekend.   Lots of non-holiday stress has been creeping in and I think a little time in front of a roaring fire with good friends and good food is just what the doctor ordered.
Anyhoo, I'm often asked, as a teacher, what are my favorite gifts I've received over the years.  The answer is never another coffee mug. 🙂  I'm so blessed that my room moms always collect lists of our favorite stores, meals, treats, hobbies and gear their gift-giving to those things.  But there are definitely some things that I LOVE to receive as gifts, so I thought I'd share five with you, in case you're in need of ideas.
1.  Luxurious hand soaps and lotions.  My hands take a beating, with keeping all those germs at bay, painting, pasting, and wiping a nose or three.  Lux soaps and lotions are things I would never splurge on for myself, so I LOVE to receive these!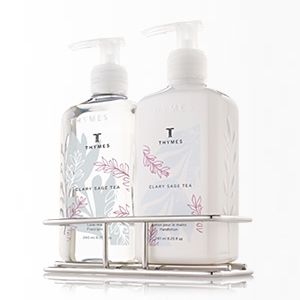 I adore this sink set from Thymes (Clary Sage Tea).  It has a really clean scent and the lotion is like butter.  While I realize this may be a little high end for a teacher gift budget,  consider smaller sizes of lux items.  I also love this one I just received from a student…

This has the yummiest citrus evergreen scent and foams so nicely.  It's now taken up residence on my kitchen sink. 🙂  And you know Bath & Body Works has great sales right now.  Get it HERE.
2.  Personalized Note Pads.  I write lots of notes each week and it feels so nice to have a nice pad with my name on it.  So much better than those little yellow legal pads the school provides. 🙂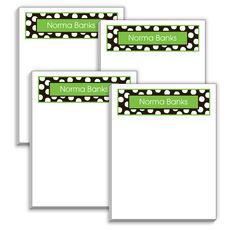 I especially love the ones that have my first and last name on them… I can take them home over the summer for my personal use, without being all "Mrs. Milton" during my off time. 🙂  I thought these from Stationery Studio were so cute and they're having a sale right now.  This is another thing I wouldn't buy for myself, but makes me feel super special when I receive them.
3.  A beautiful book.  Yep, I'm a book worm and as a design lover, I'm a sucker for a beautiful book.  These classics are to. die. for.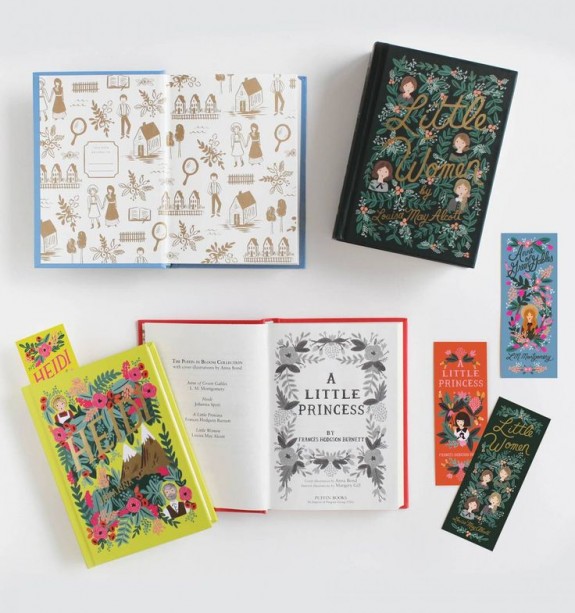 I mean — y'all.  How gorgeous are these from Rifle Paper Co?  Guess which one is on my list?? 😉  Suggestion: ask your teacher what her favorite classics are!  Anne from The Modern Mrs. Darcy also has wonderful book suggestions — if you are a book worm too you MUST read her blog.  All things books. 🙂
4.  Gift cards.  While this may seem a superficial gift without much thought, I love to receive gift cards from my favorite stores!   I have a mile-long wish list on Amazon
so that is always a winner for me.  But I also love Target (great variety), TJ Maxx/HomeGoods (duh!), and Starbucks.  Also?  Local shops!  We have a sweet little independent book store in our area called Foxtale Book Shoppe and I love to spend my money supporting local businesses.
5.  A lux candle.   This can be tricky because scent is a very personal thing.  And quite honestly, I think you can tell the difference between a scented Dollar Store candle and a more lux brand, such as Thymes.   Ask your child's teacher what their favorite scents are and then shop around for a clean burning soy candle that fits the bill.  One of my students gave me this votive sized gingerbread candle...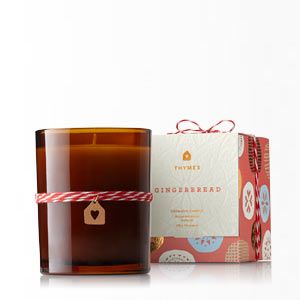 Oh. my. word.  You know when the teenage boys ask you to light the candle that is smells divine. 🙂  And the votive size is perfect and just as pretty to look at.   The Thymes Frasier Fir candles are delightful as well.  I love this in-between size in the decorative tin — so festive!
Bonus idea: I know I said I'd share five of my favorites, but here's a bonus idea that I love to receive.  Homemade goodies.  This time of year is crazy for everyone, but the time and effort put into homemade goodies is such a blessing to a teacher.  My own holiday baking is usually last on the list, so when I can bring home cookies or tasty breads for my family to enjoy or to pull out when company drops by I'm ever so thankful!
Take the time to get to know your child's teacher a bit — their likes and loves, what they enjoy.   It makes gift-giving so much easier, don't you think?
Have a blessed weekend, every one!  More holiday fun to come next week!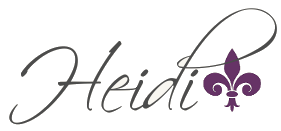 Pin It
&copy Copyright 2014
Heidi
, All rights Reserved. Written For:
Decor & More