Howdy hoo, y'all… and TGIF!  I've had a super busy week and am really looking forward to some downtime and fun this weekend.  I've had a few things mulling around my brain this week, so thought I'd just smoosh them all into one random post.  Hope you don't mind!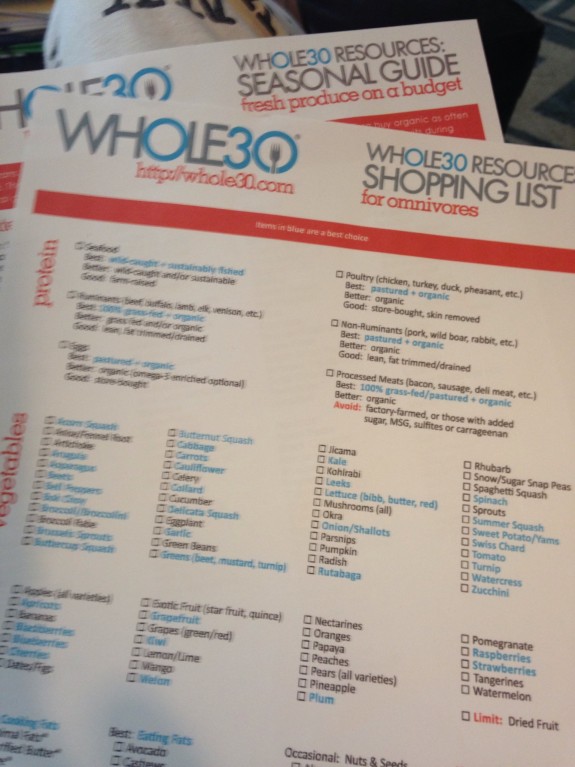 1  A Whole30 update.  Okay, here's the deal.  Eating clean, whole foods and eliminating all the sugars and preservatives really hasn't been that hard.  In fact, the hubs and I feel like we're eating really well — meaning, we're satisfied after every meal and sometimes pleasantly surprised how tasty food can be without all that other stuff.  it's definitely forced me to add more variety into our meals, so that's a big part of our enjoyment.  And I've become diligent about reading labels… what an eye-opener!  We're on Day 12 and feeling pretty good about our progress.  But – in the interest of full disclosure – I had a VERY upset belly for about 3 days earlier this week.  And I was miserable.  No bueno, as my high-schooler would say.  So I tweaked the balance of veggies/fruit and protein and that seems to have helped.  But oh lordy.  Ain't nobody got time for that!  I have a few other little thoughts on this process but they may be premature, so I'll hold on to those until I've reached Day 30. 🙂
2. Parents these days.  At the risk of sounding like my mother/grandmother… what are they thinking??  And I'm talking mostly about parents of young ones.  Sheesh.   I'm so fortunate that the vast majority of the parents in my class are nothing short of wonderful.  But every so often I'll cross paths with a parent that has no clue.  And they're usually — as my grandmother used to say — "wrong and strong."  I worry about these little ones and the world in which they are growing up and just pray mightily for these parents to get a clue.  And that's all I have to say about THAT.
3.  Fall fashion!  As much as I adore summertime, when the weather turns cooler and I can pull out my sweaters and boots, I am one happy girl.  And these days when you don't really need a coat, just some warm clothes, are my favorites.   I pulled together this set on Polyvore as an example of my go-to look…
And yes, I sprung for those very boots after seeing them in a store window in NYC a few weeks ago. Love, love, love them.  What's your favorite fall fashion item?
4.  The Country Living Fair is in town!  Oh my gosh, I had such fun with a couple of girlfriends and a BUNCH of my bloggy friends at last year's CL Fair, so I can't wait to go again this weekend.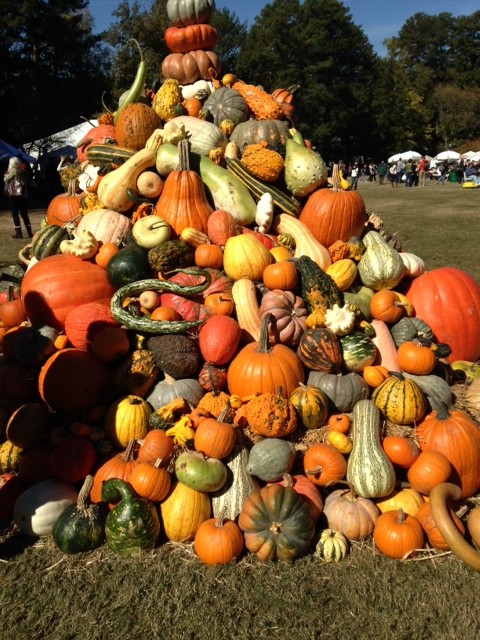 I wonder if this year's pumpkin tower will be as spectacular?  One thing I do know — the weather is supposed to be fabulous.  So my friends and I will be making a day of it tomorrow — follow me on Instagram to join the fun!  I'm hoping to bring home all kinds of treasures and loads of inspiration.
5.  This dream kitchen.  I could do a whole post on this space…
Architect William B. Litchfield via Atlanta Homes
Wood planked walls, exposed beams, white cabinets, black frame windows, hardwood floors… yowza. *sigh*  Maybe my next house?
Okey dokey, that's it for today!  I'm off to clean my house to get ready for company and make yet another trip to the grocery store.  Hope you all enjoy a lovely weekend… I'd love to hear what you're planning!