Hump day, friends!  I don't know about you, but I'm already looking forward to the weekend!  Anyway, now that I've been at home for a couple of weekends, there are all kinds of things happening around here… feels good to finish up some things and change out some other things in the old home space.   Today let's look at a couple of new additions to my family room gallery wall!
Let's take a peek at what it looked like when I first finished it last summer…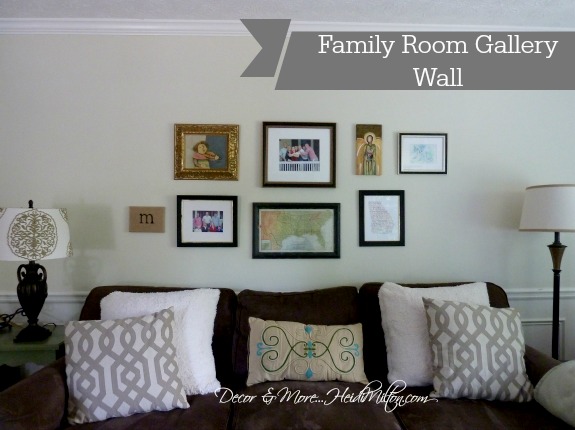 I intend to keep adding to this so last week I added a couple more things…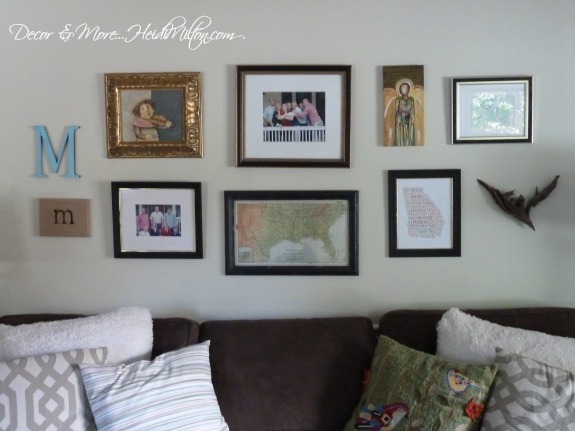 It's certainly more balanced now, but it also leaves room for more to be added.
Check out this coolest of the cool pieces of driftwood I scored down on the Little Escambia Creek last summer!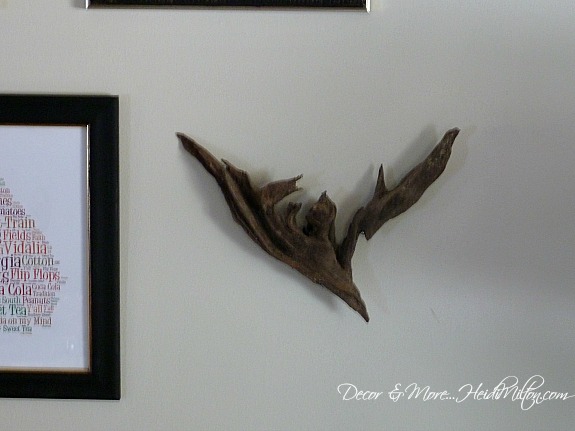 I literally pulled it out of the sand on the creek bed!  After I cleaned it up and let it dry in the sun, it's just awesome.
Looks like a bird to me… what does it look like to you?
I also had this simple wooden letter M in my craft stash and decided it needed a fresh color and a place on the wall.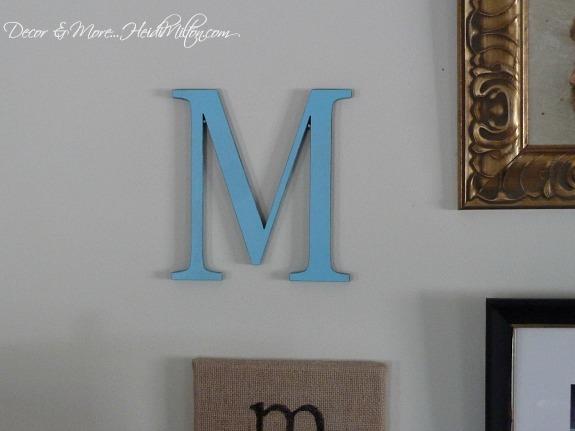 So now I have a little more color and some three dimensionality on my gallery wall!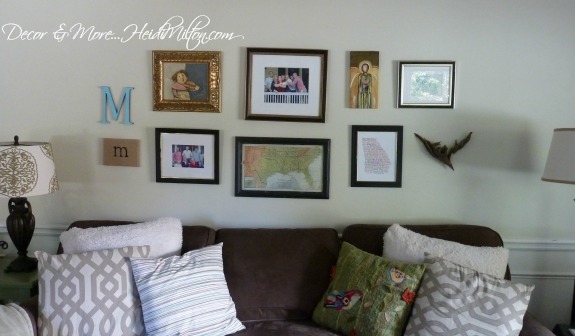 We're loving it!
I've got a few more family room tweaks to share soon.  Annnnnddd I just noticed one of my graphic pillows is caddy-whompus in that photo above.  Oh well.  Onward!
What have you tweaked in your home lately?  Any cool driftwood pieces?  Have a great day everyone… the weekend is not far away!