Woo hoo, y'all!  It's up — I spent a good chunk of yesterday working on my gallery wall and I have to say, I'm so pleased with the results.  Yesterday I shared some inspiration pics and this one from Love Grows Wild stood out in particular…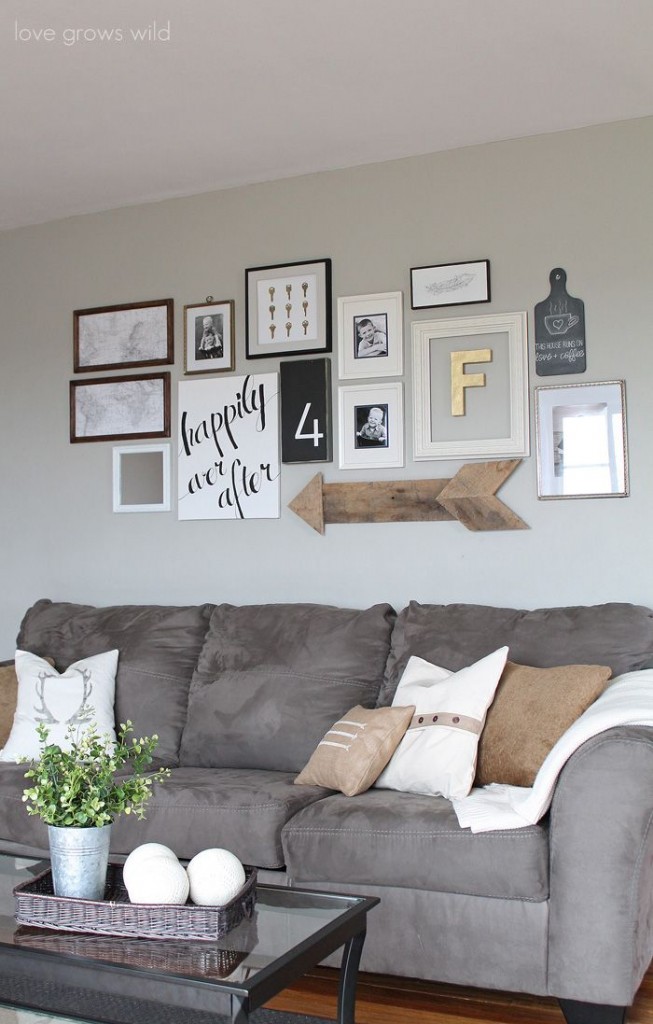 Maybe because our sofas are similar in style and color, and our wall color is close as well, but I just loved this look.
Let's just take a look back so we have a sense of the difference…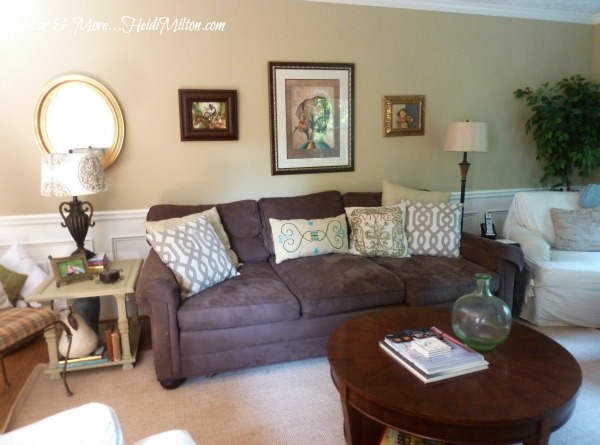 Then after I painted my walls earlier this summer…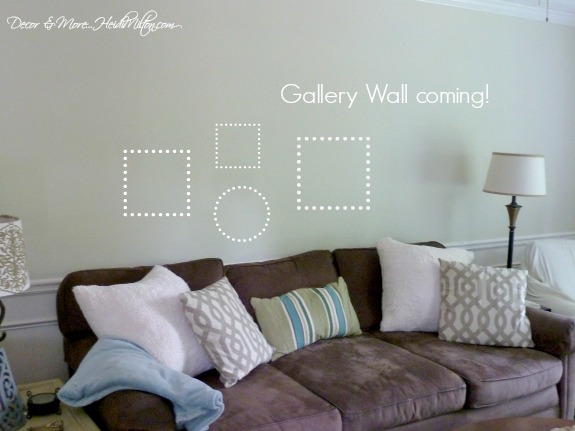 And now…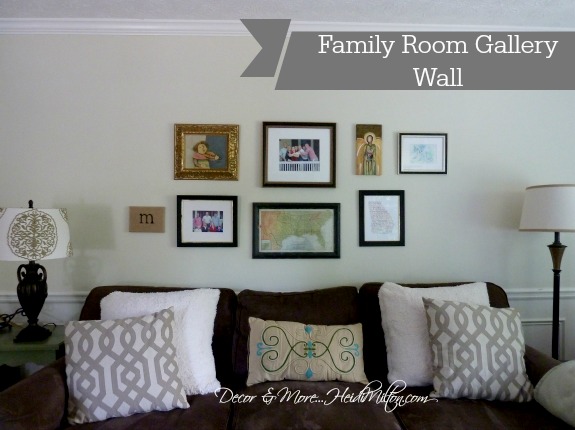 Now, true confessions — I have two more things to add, but they are DIYs in process.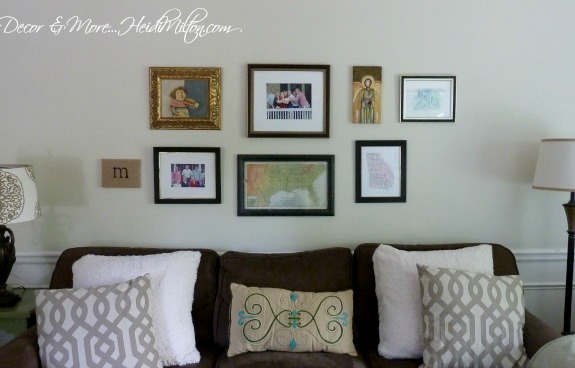 I love the way this came together… it will become a little more eclectic once those final pieces are added.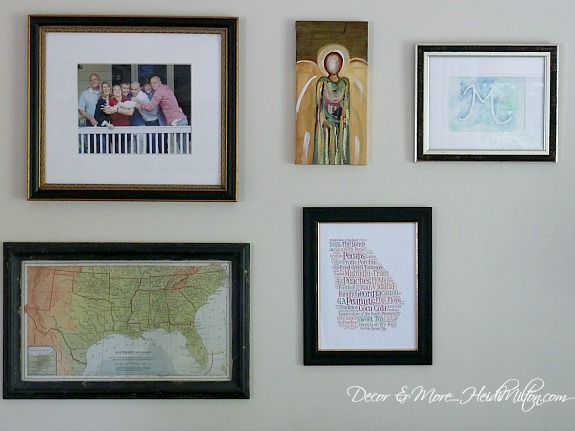 The map of the South is from Decor Steals — it's been a mobile piece since I got it a while back. I blogged about it HERE.  The Faceless Angel was a purchase in Montgomery a couple of years ago.  The Georgia typography map is Jane.com.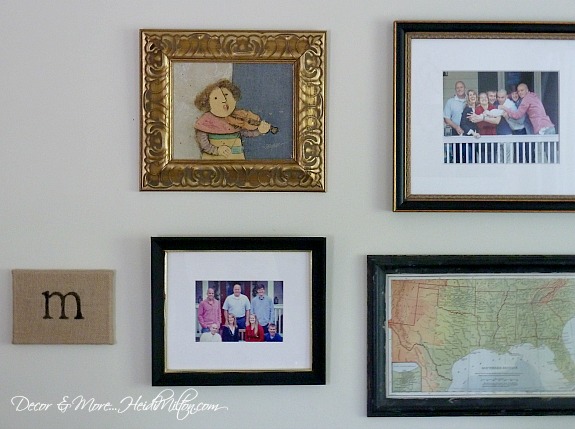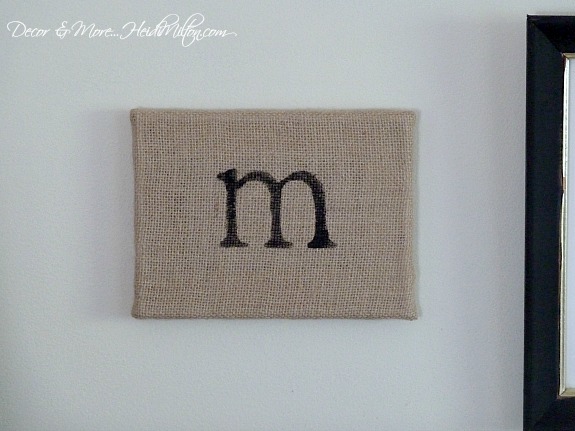 This was a 5 second DIY… burlap canvas, black craft paint, and a stencil.  Literally — 5 seconds.  Love the texture it adds.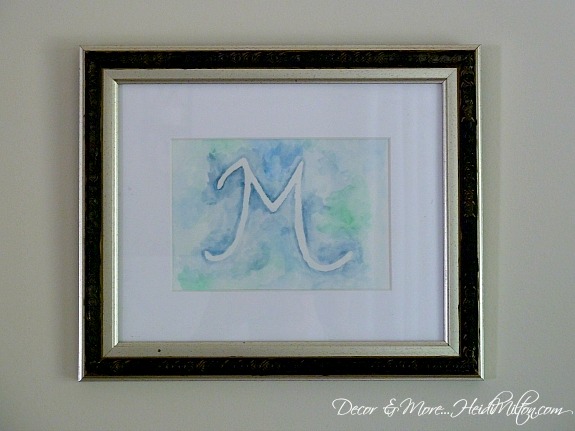 Remember my DIY watercolor initial?  Finally has a home.  I altered the metallic frame by adding some black craft paint.  Now it ties in to the other frames.  Click HERE for the tutorial.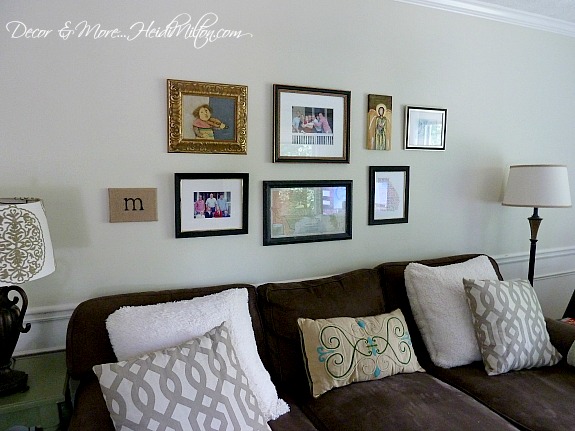 There's a little furniture rearranging going on, too, but I haven't quite landed on what I want.  May be some thifting and painting happening once I'm more mobile.
Let's hear it for progress!  Now I'm off to clean and prep for house guests… enjoy your day!