Greetings, friends!  I hope you're enjoying this Christmas week… it is always one of my favorite times.  The hub bub has died down and I can regroup, rest up, watch football and get organized for the new year.  How about you?  I need it more this year than ever.
2016 just about plowed me under — so. much. happening.   And while I make a point of choosing joy on a regular basis — and there was plenty of that! — there have also been some really hard times.  I'll share some of those in a later post as I think it's just as important to acknowledge the tough stuff as the good stuff.
But for today I have a few light-hearted holiday observations for you. 🙂
Puppies liven everything up a bit.  My older son and his girlfriend got this sweet girl two weeks ago and we're all pretty much smitten.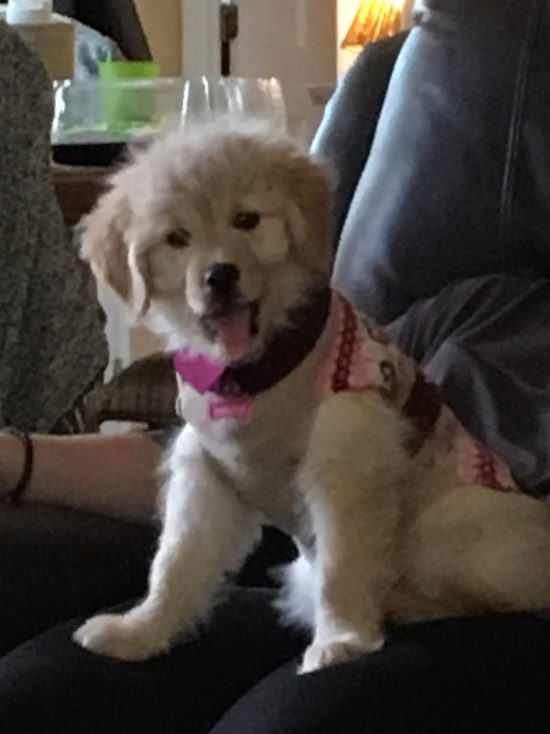 Since he's living on his own now, I just get visits with little Riley, but frankly that's okay with me.  No time for puppy training these days around here, but she's fun to play with for a while.  They brought her over on Christmas morning and she had a fun day of playing with wrapping and ribbon and running around the front yard.
I'm a sucker for after-Christmas sales — the online variety, that is.  As I started cleaning out my emails after being offline for a couple of days, I couldn't resist those sale notifications in my inbox.  Plus I had a little Christmas dough to spend.  You will not catch me out with all those crowds battling for the best deal! My best scores have been from Nordstrom and LOFT.
I totally missed the boat on The Gilmore Girls.  I don't know how I missed out on that show when it first aired — I was in the throes of raising littles as a single working mom so television was not on my radar at. all.  But then came the marathon that aired right before Thanksgiving and my daughter home from grad school and I was hooked. The witty dialogue (it's about the writing!), quirky characters, just the right amount of humor with poignant human moments, I could go on and on.  Plus I think Lorelai is my alter-ego. We are a non-Netflix family so I was at the mercy of trying to "catch up" via reruns on cable.  Until Christmas morning…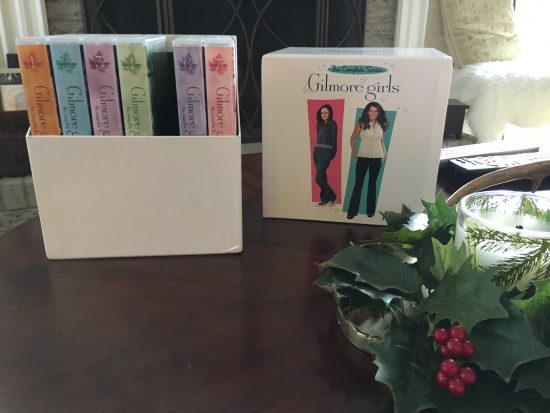 Best. gift. ever.  And seeing as I'm battling my annual holiday head cold this week, it's perfect timing to indulge in some binge watching.
My dining room was fully decorated this year for a change!  Now that the hubs and I are "empty nesters" I have a virtually empty bedroom upstairs that became wrapping central this year.  My dining room has usually served as that for me, but to have the mess out of sight this year was a real treat.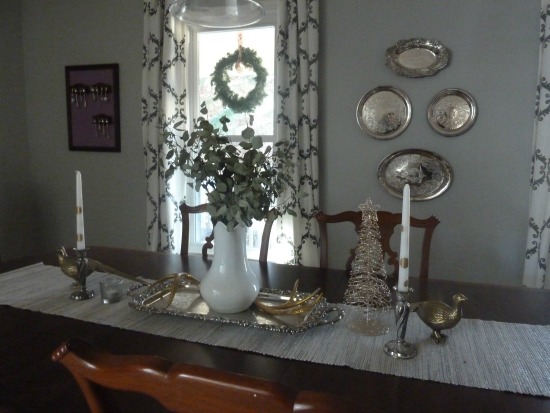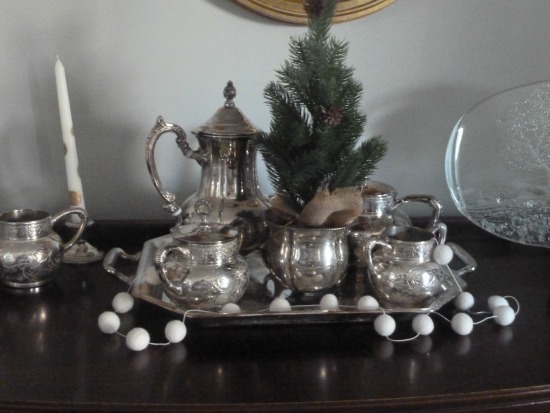 We've already hosted a small dinner party in here since Christmas Day and have so enjoyed it.  And since I pulled in the golds, silvers, whites in the decor, it will stay like this for a good bit. 🙂  If you'd like to see more of my holiday decor this year, I posted it HERE.
We have got some big changes coming our way — again — in the new year.   I'm preparing myself for some of these and also reflecting on last year.  I'm also pondering my Word of the Year for 2017… usually I know by now what it will be, but it's a bit elusive this year.  So thankful for the downtime to think, rest, and reflect.
I'll be back tomorrow with some year-end thoughts… I pray you're enjoying your own Christmas week!