Looking back is not my strong suit.  🙂  I'm a proponent of moving on, pressing ahead, not looking back.  But 2012 was a year of growth and change for Decor & More, and many of you are new around here…so I think it's fitting that I do a little review of last year's projects and progress.
In January, I did a little thrifting, some organization, and added some art work to my Mom Cave.  I also created this easy little moss topiary…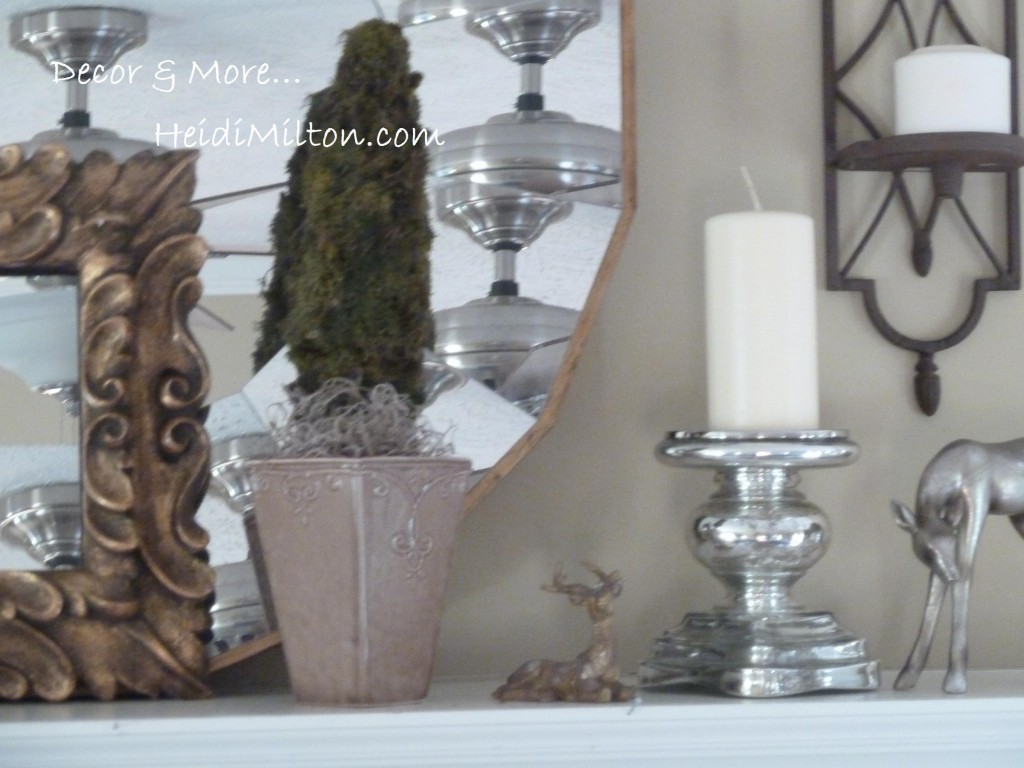 We're enjoying her on the piano in the dining room now. 🙂
In February, I shared some more of the Mom Cave, here and here, and crafted these DIY sheet music candles…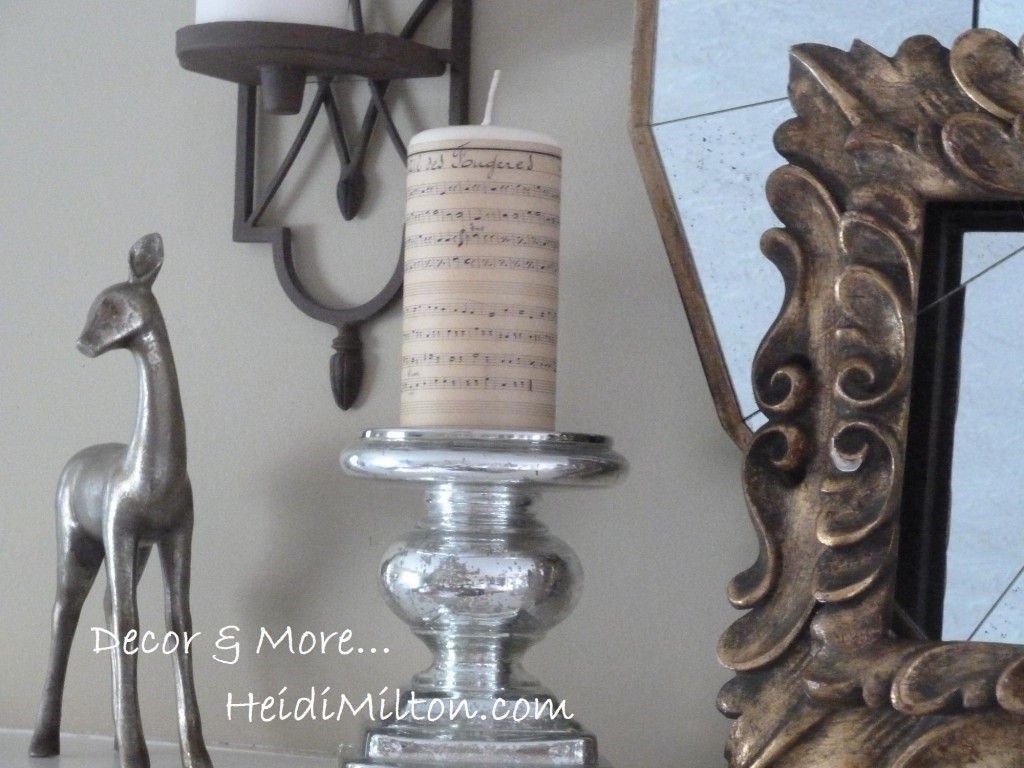 Nothing like adding a little romance for Valentine's Day!
March was a month of celebrating my blogiversary and reflecting on where I wanted this little 'ole blog to go.  Big goals, people!  I also came up with these DIY chalkboard flower buckets.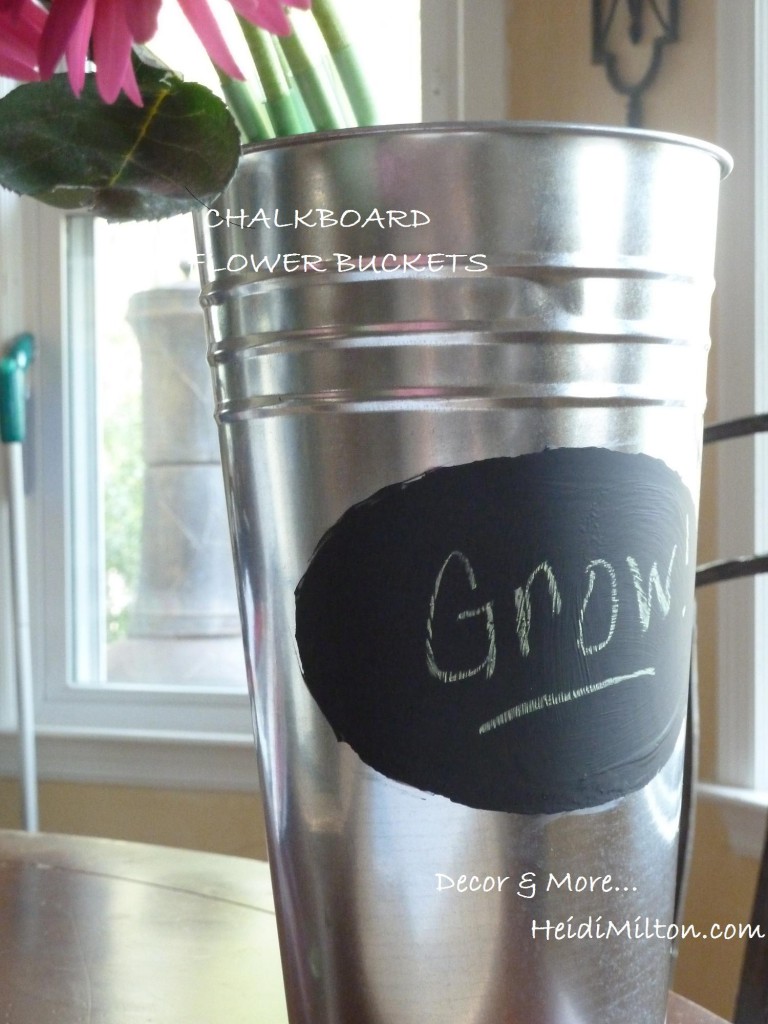 This simple project has ended up being quite popular in my booth space!   🙂
In April, we lost a loved one tragically to a drunk driver.  We still miss her terribly.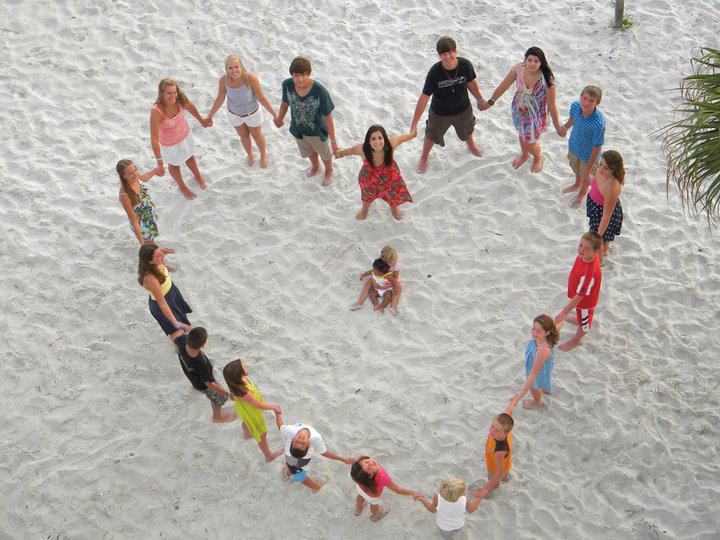 This heart was one less last summer due to one man's choice to get behind the wheel.  The fabric of our family was permanently altered and we continue to mend.
May was all about moms and I shared some more of my Mom Cave and this simple — no sew — burlap wrapped vase.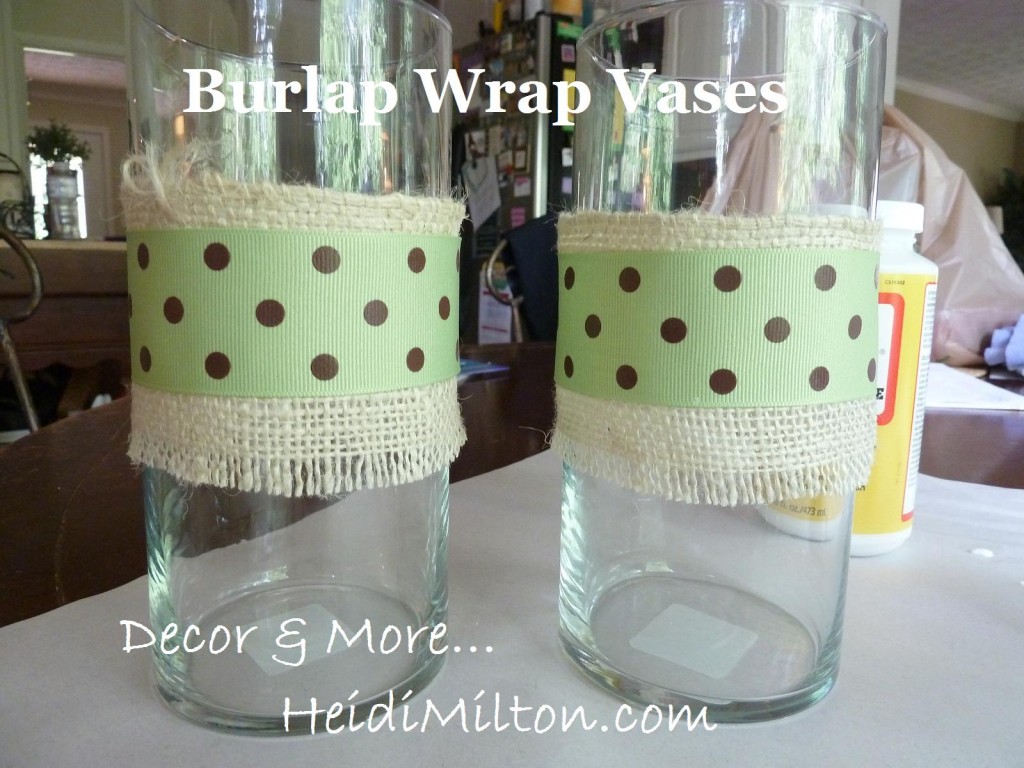 June, I discovered PicMonkey and my photo editing took a turn for the better!  I attended my first blogging conference, Haven, and shared my DIY map candles…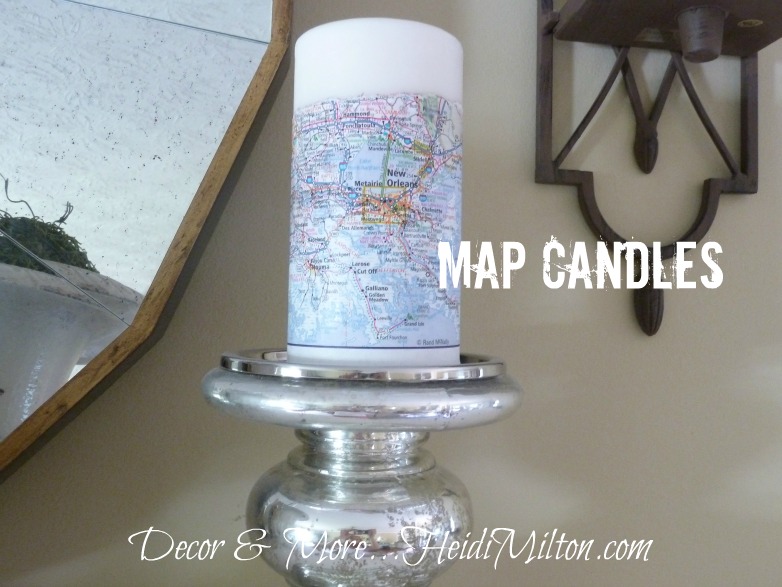 and little miss True Blue who sits on my front porch…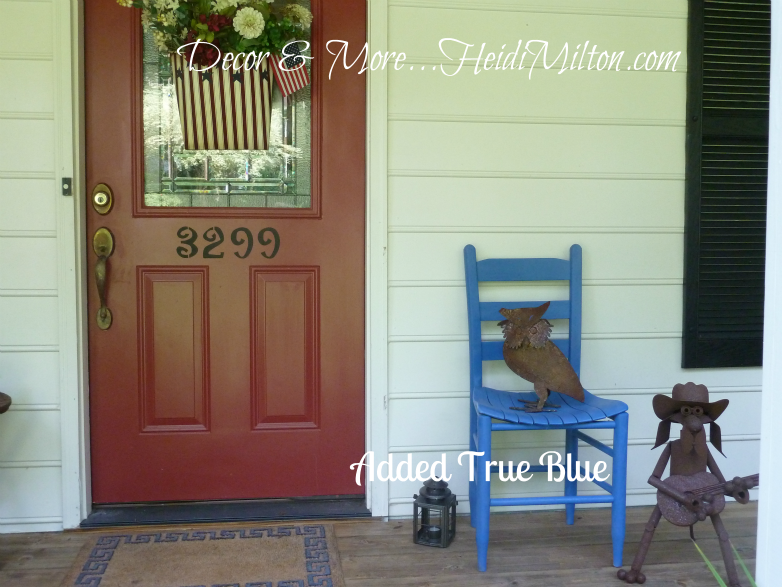 Love progress on To-Do Lists, don't you?
July was the beginning of my Ugly Duckling Dining Room Makeover!  In two months my dining room went from this...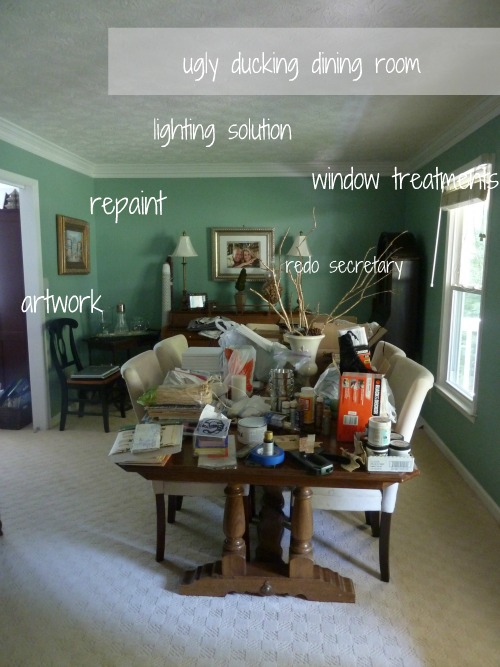 To this…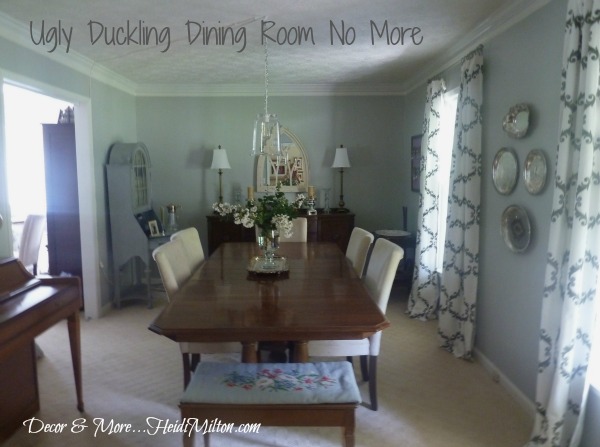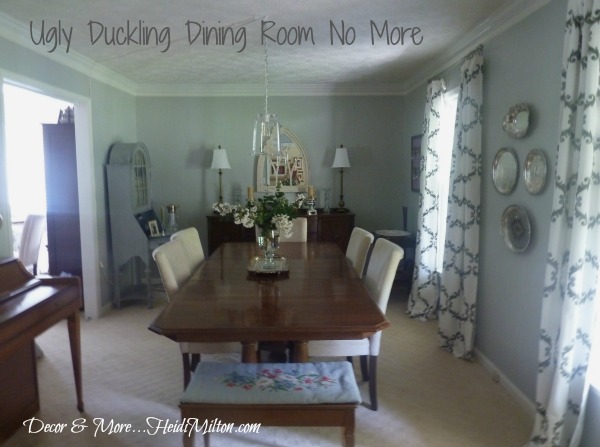 This project was the biggest of the year, including a DIY pendant light, stenciled drapes, wall art, and my chalkpainted secretary.  Whew!  But it was totally worth it… I still get a thrill every time I walk by it. 🙂
This fall I tackled a DIY mirrored pumpkin and DIY cushy pumpkins, too…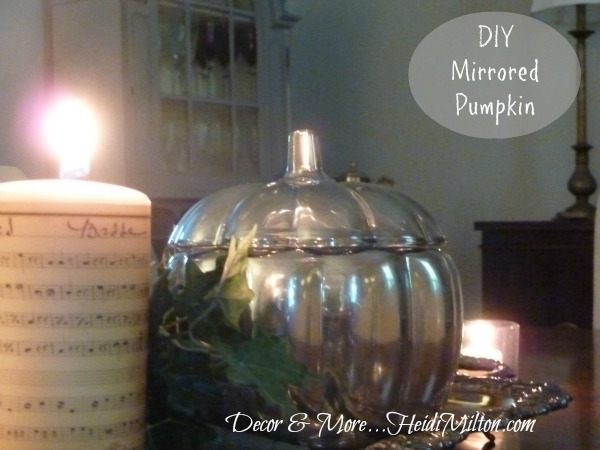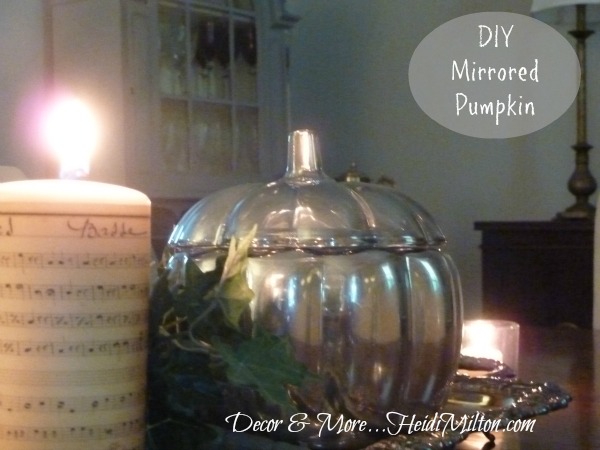 and I painted the inside of my front door to give my foyer a punch…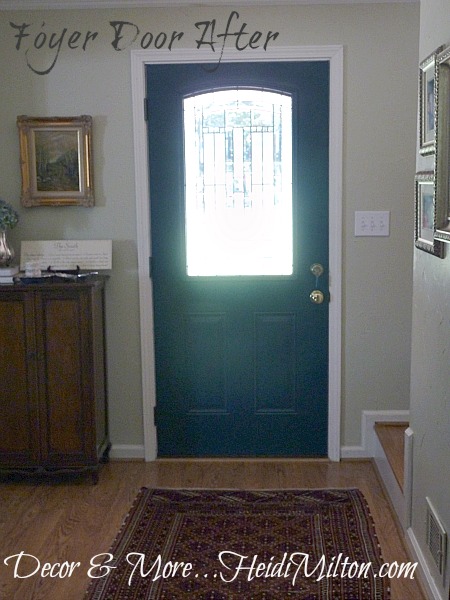 And before we knew it, the holidays were upon us!  I broke out my vintage sheet music and crafted trees and a music themed wreath…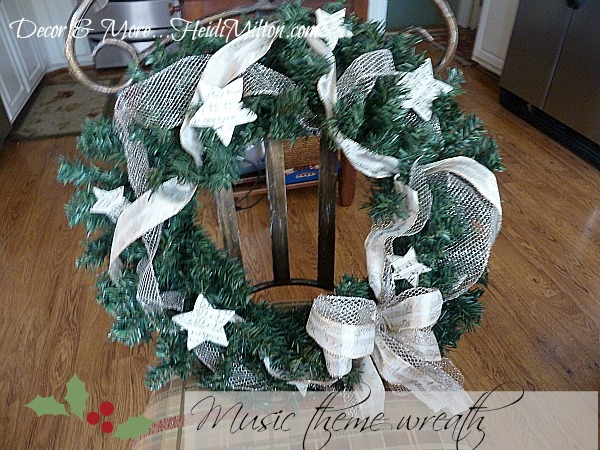 reviewed some beautiful home decor pieces from Novica, and got crafty with canvas, gift wrap, and mod podge.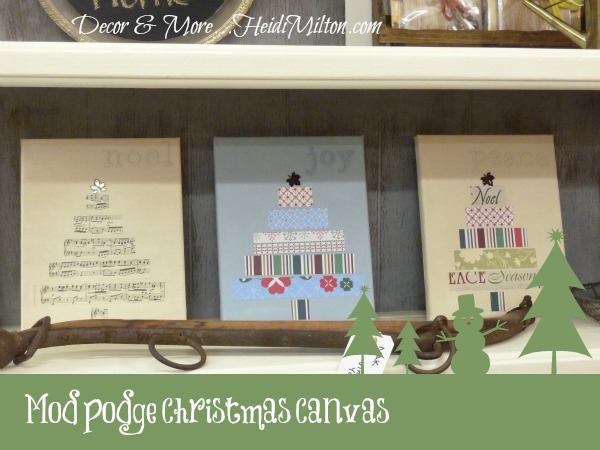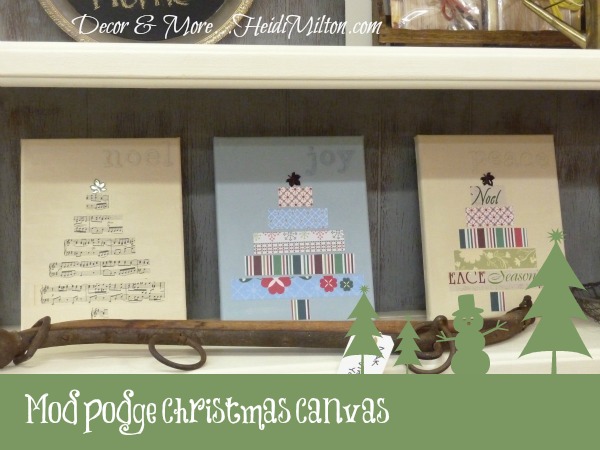 Right before Christmas I shared a mini-tour of the Christmas touches in my home.
I was so blessed last year to begin the Inspiring Blogger Interview series, too.  I want to thank KariAnne, Elizabeth, Linda, Michelle, Kelly, Jaime, and Kelly for participating!  It's always fun to have a fresh voice talking DIY, home decor, and inspiration.  I'm so thrilled to continue this series into 2013.
There were lots of family trips, preschool tidbits and projects, a few recipes, and real life musings that appeared here, too.  I love having this space to share the bits and pieces of my "real" life, so thank you for indulging me in that.  And I'm ever so thankful for the bloggy friendships that I've formed over the past year.    While I've not met everyone *in real life*, I treasure your comments, your encouragement, and YOUR inspiration!
I have no idea what 2013 holds for Decor & More, but I'm looking forward to finding out!  I'll be working on updating my Projects page,  shutting down the Willow House page, and getting my Home Tour pics up to snuff.  I'll be sharing a few home goals here in the next week or so, but there's always those spontaneous DIY projects that pop up.  And now that I have a Silhouette… look out, people! 🙂
And there you have it… 2012 in review.  Thanks for hanging in there!
Linking up at Bliss Ranch…