Remember when I said how much I loved my winter decor?  I mean, I l-0-v-e-d the look.  Famous last words because I'm a perpetual tweaker. 🙂  And a few new additions have me loving my winter look even more.
I posted about my One Kings Lane finds a few weeks ago.  Well, when they arrived I could hardly contain my excitement.  And promptly added them to the mix in the family room.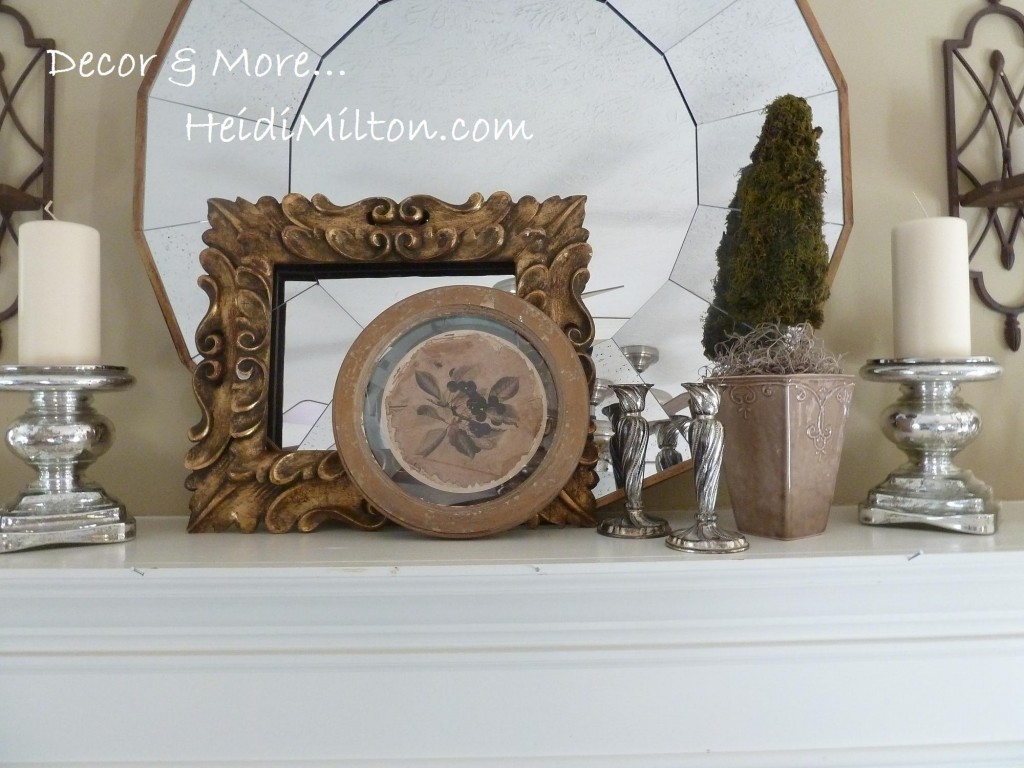 Recognize the round vintage botanical?  How awesome is she??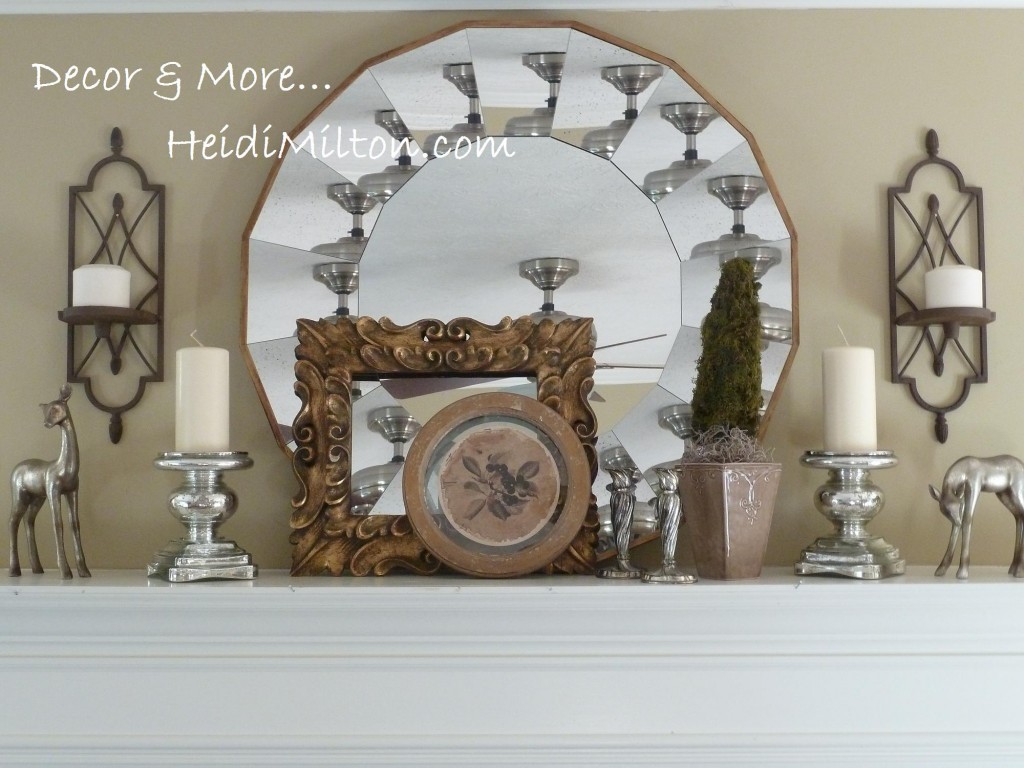 She looks right at home in my neutral-toned mantlescape because the colors are so muted.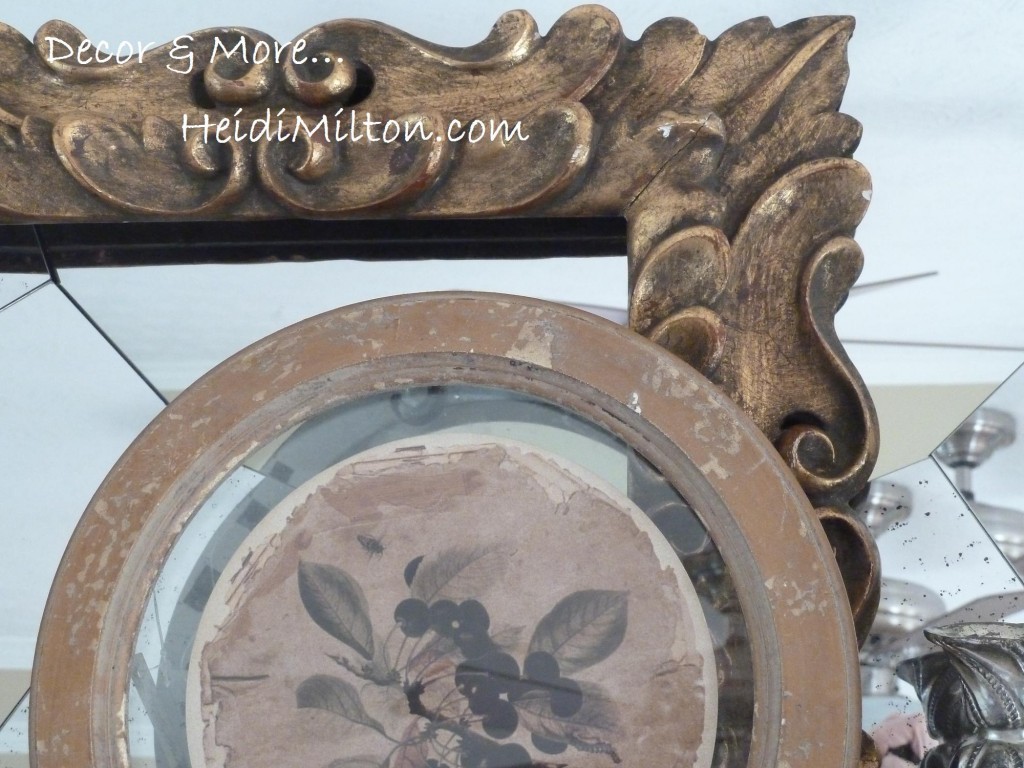 And I love the chippy patina on the frame.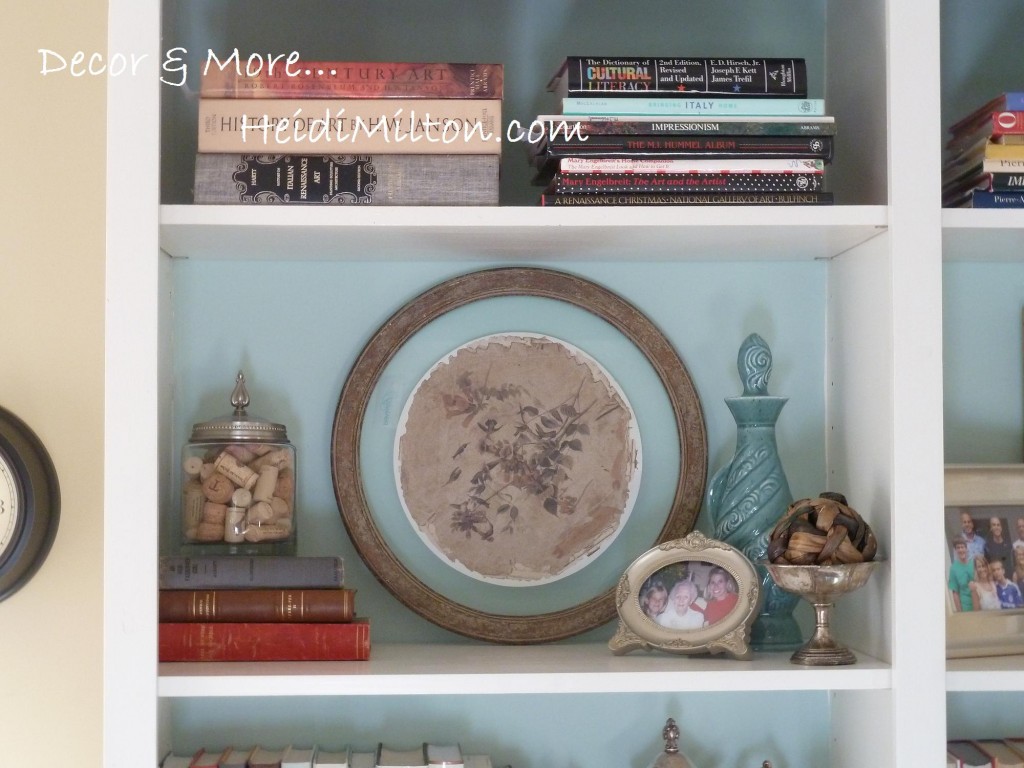 Here's her big sister on my bookshelves!!  I could just die, I love these so much!  Such a refreshing change from square or rectangular pieces.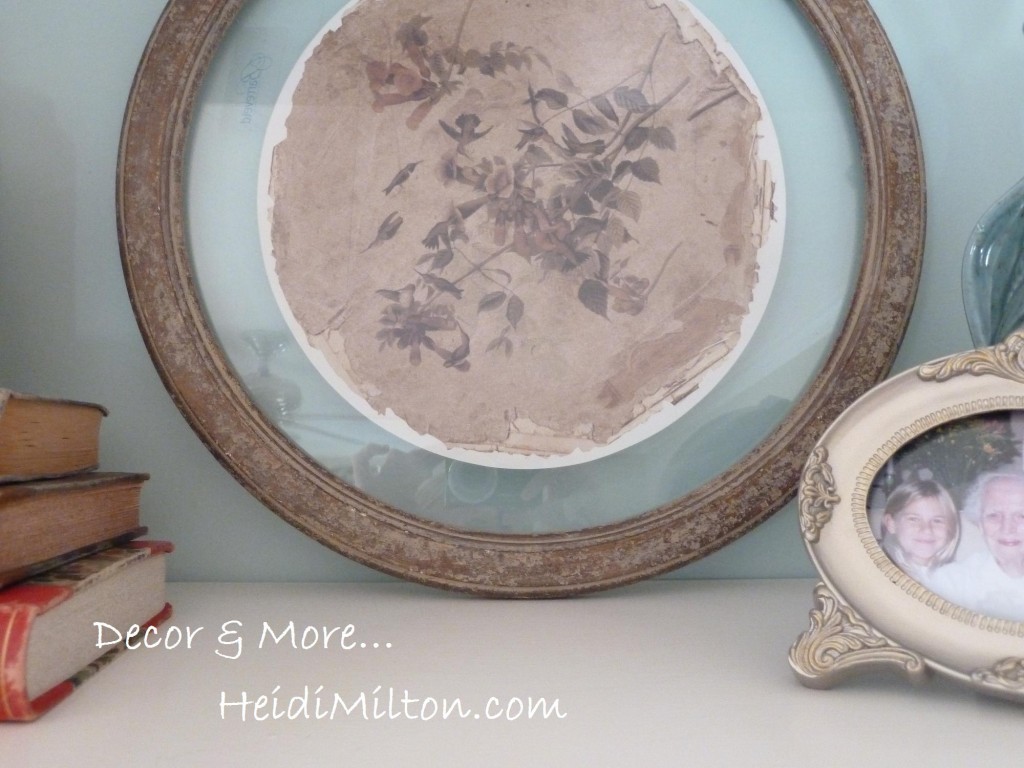 She's the perfect partner to my antique books, don't you think?  The photograph is me, my grandmother, and my daughter from ten years ago.  She was 96 years old in this photo. One of my favorites of all time.  But I digress… 🙂
Did you catch something else new on my mantle?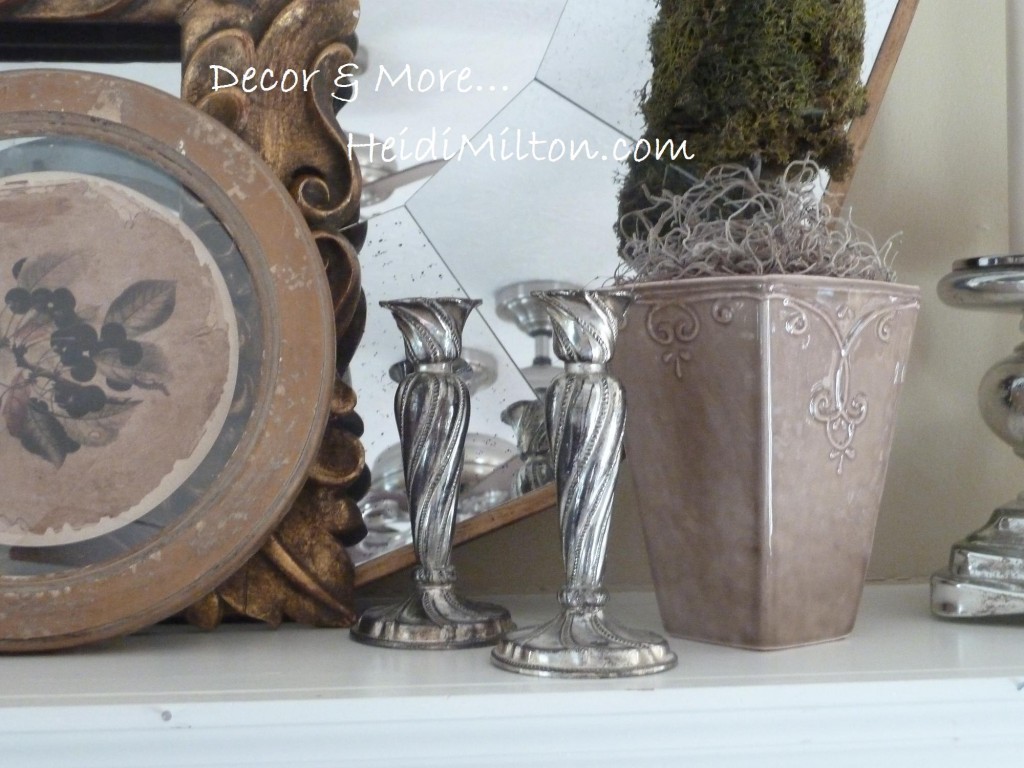 My "Made in Occupied Japan" candlesticks I scored at Queen of Hearts last week.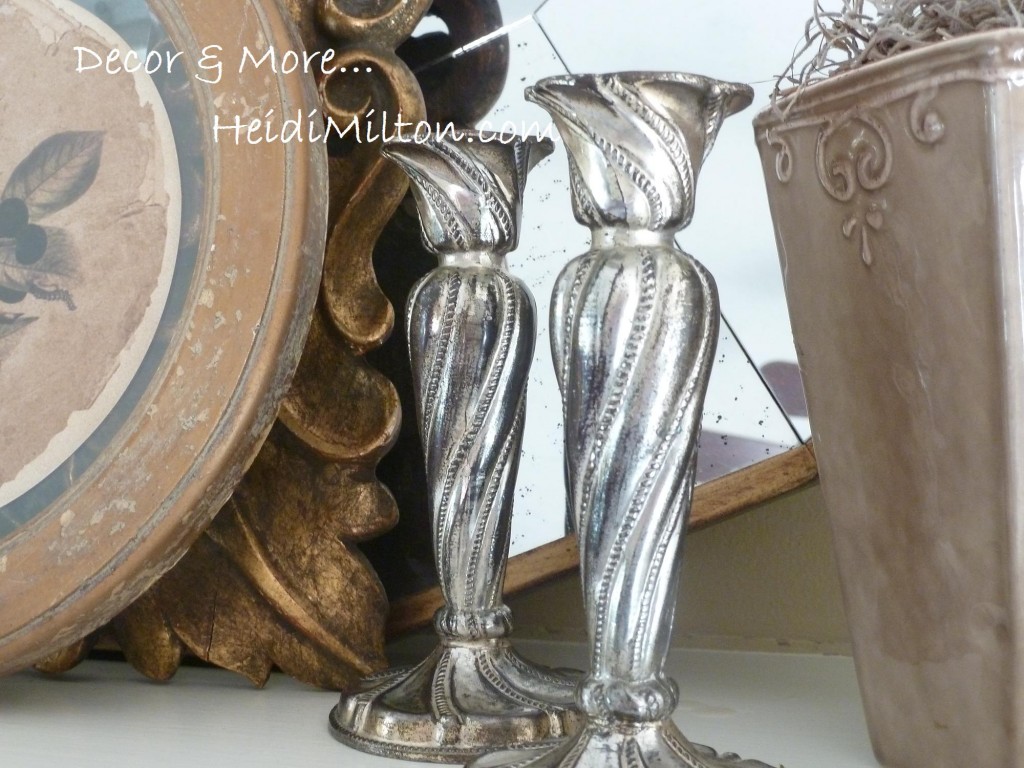 Gosh I love these, too!  The perfect pitted patina.  Love, love, love.  Did I say I love these? 🙂
Amazing how a few happy additions to decor can warm a heart.  What fun new finds have made your day lately?
Linking up…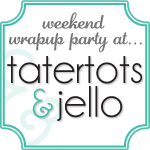 Happy Decorating!