Well, my server has been upgraded and I can finally share my spring mantel with y'all — we had some nice weather over the weekend and at the beginning of the week so I was itching to get it finally ready for spring. 🙂  Never mind that we're back in the cold wind and rain right now.   We should have known this winter would not go quietly!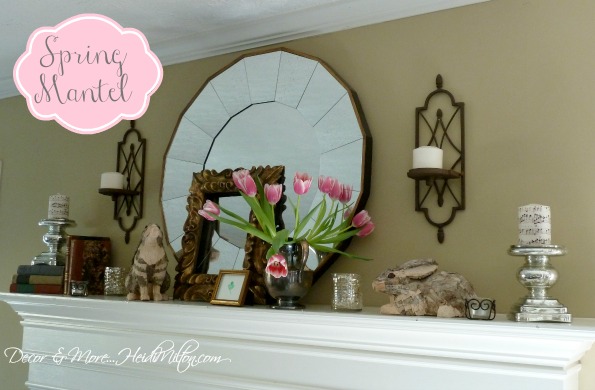 You've probably noticed I left a few things in place… like my antique frame that's propped on my mirror, my sheet music candles on the mercury glass candle holders, the mercury glass votives and my antique books.  Hey, if it ain't broke… 🙂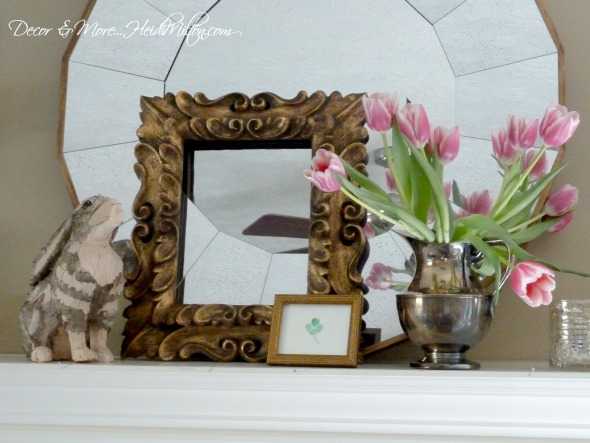 And if you're tired of my vintage silver pitcher, I apologize… I just can't stop enjoying her up there, especially with tulips. 🙂
I did add in my little bunnies…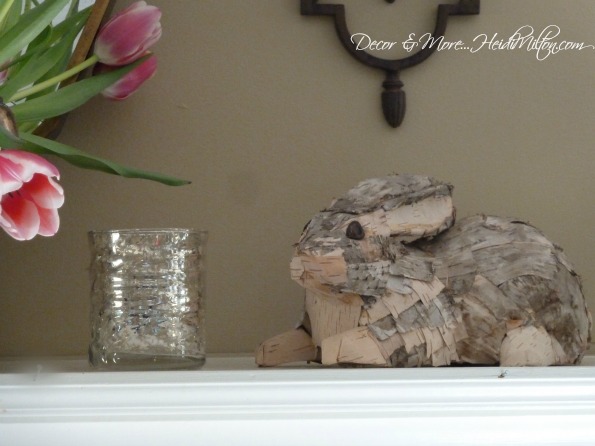 I adore the texture they add!  And they're just a sweet nod to Easter right now…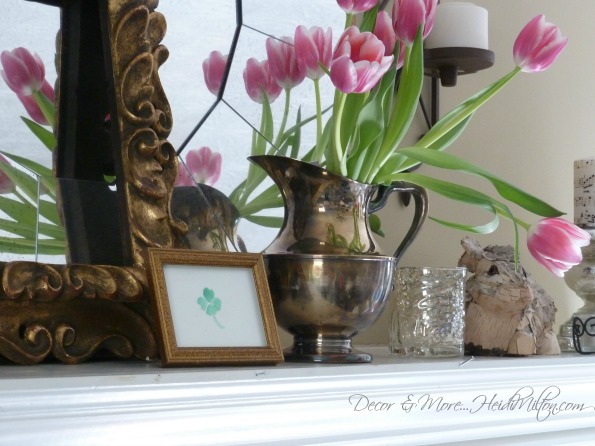 And I included a little homage to St Patrick's Day… because you know I don't go all out for every little holiday, but prefer to decorate seasonally.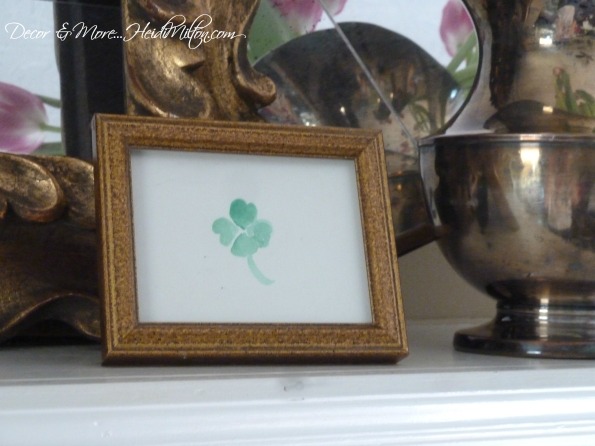 And it's a cute pop of green up there, too.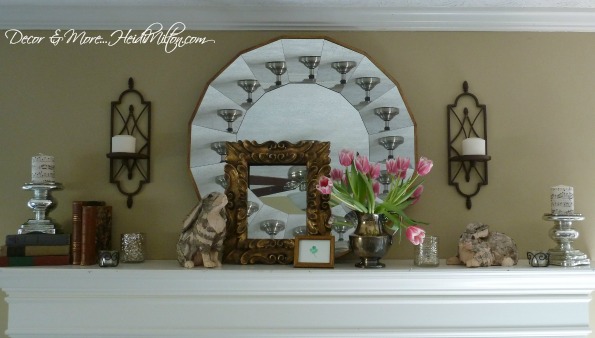 Now, of course I reserve the right to tweak as time rolls along. 🙂  But I'm thoroughly enjoying it right now!
Speaking of St Patty's Day, if you follow me on Instagram, you know we have a leprechaun in our classroom at school… I never know what kind of mischief he'll get up to!
Things like chillin' in the kitchen sink with one of the baby dolls…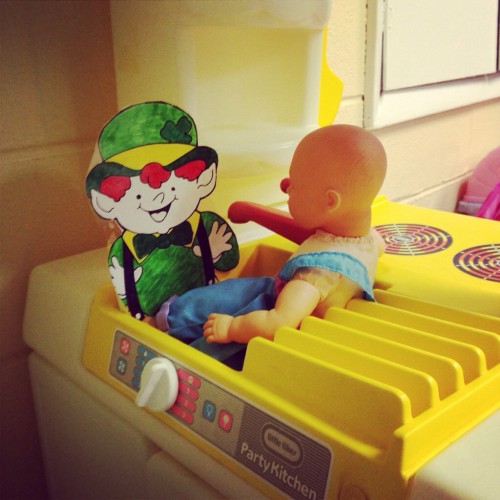 And then scribbling all over my Lion vs. Lamb weather graph…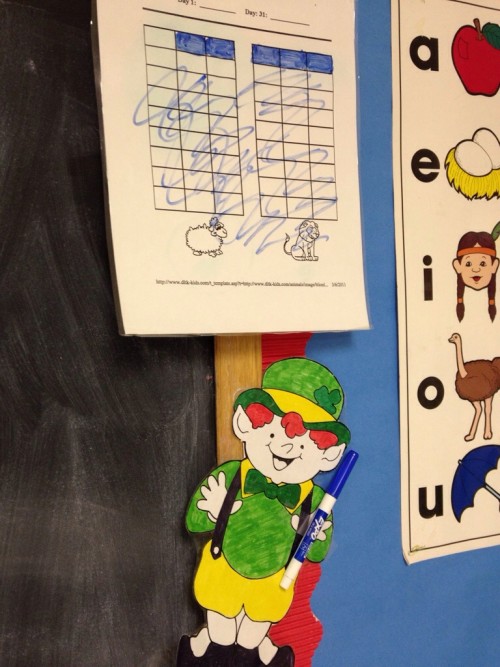 And turning the Littles' sticker charts all topsy turvy…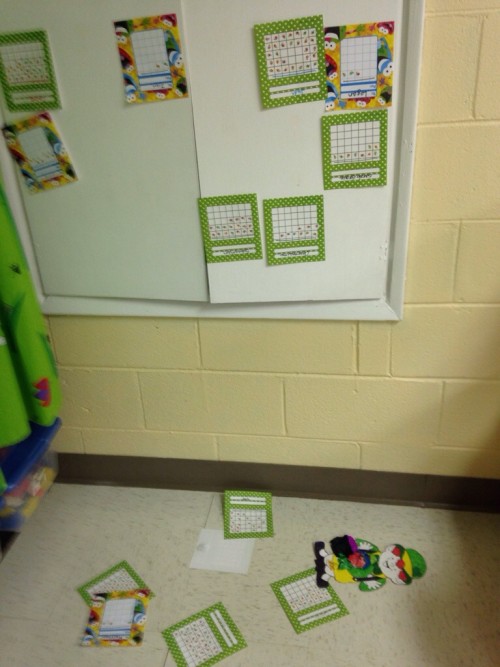 On Monday, we'll try to "trap" him and ship him back from whence he came (*wink wink*)… even though I don't decorate for St Patty's Day, we still have fun with it!  In fact, I'll be sharing a fun sweet treat here on Friday for your St. Patty's Day celebration.
Ok, gang, make it a good day… and tell me, have you changed your mantel out for spring?  Decorating for St. Patrick's Day this year?  Do tell…