Well, I caved a little on my "no decorating for Valentine's Day" stance over the weekend.
You see, I had a vision.  Does that ever happen to you?
And my paint brushes were beckoning.  And, after all, didn't I say that painting more was on my personal goals list for 2014?   So I got a little bit busy. 🙂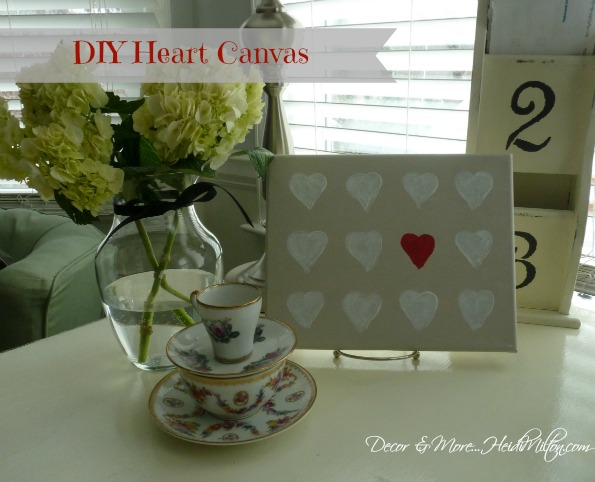 I already had everything on hand for this project (yay!) and this Christmas inspiration piece had been tickling my mind for a couple of months…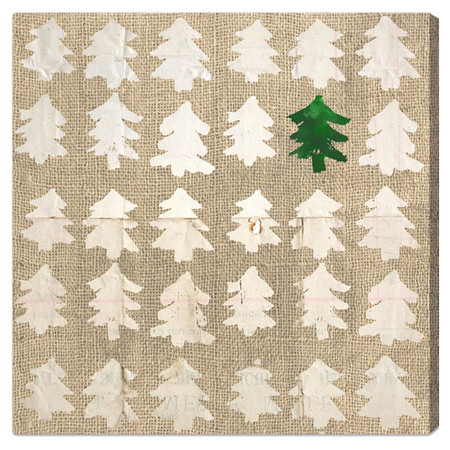 I saw this at Joss & Main back in November and I wanted to DIY one, but it fell to the bottom of the list.  So why not adapt it for Valentine's Day?
My inspiration piece has a burlap background, but I decided to simply paint a small canvas with some left over neutral wall paint and go from there…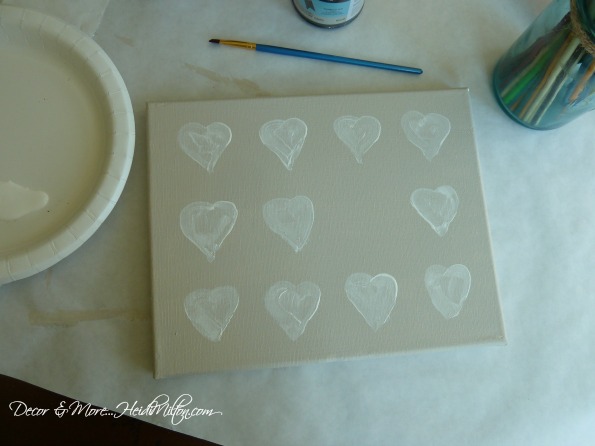 I painted all the white hearts first using an angled detail brush and white craft paint.  My white paint was a little on the thin side, so I let the first coat dry and then added a second coat.  I love the painterly quality they have!  And notice, I left space for the lone ranger red heart.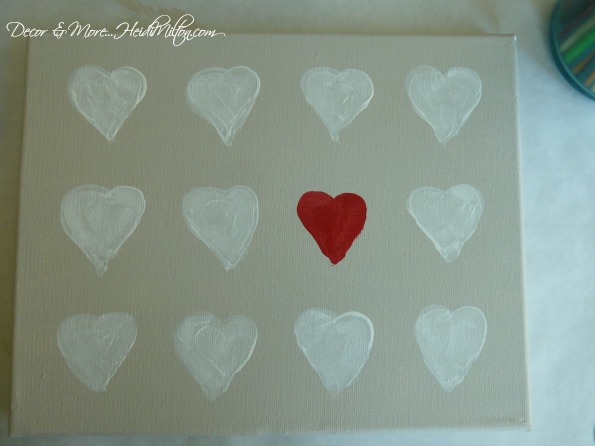 I just tried to make them all basically the same size, not really caring about irregularities (refer to my inspiration piece!).  And I free-handed all of them with the paint brush, but if you're not sure, you could certainly stencil them, or lightly outline with a pencil before painting.
If you follow me on Instagram, you got a peek at this as I was working on it.  And now, it's on my desk in the Mom Cave and I'm loving it!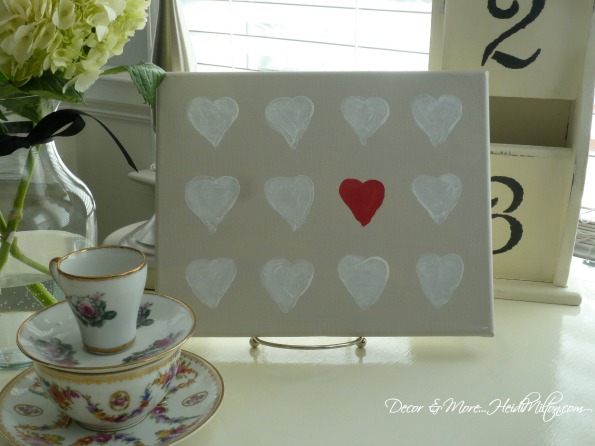 So there you go… an easy peasy DIY for you Valentine's Day pleasure!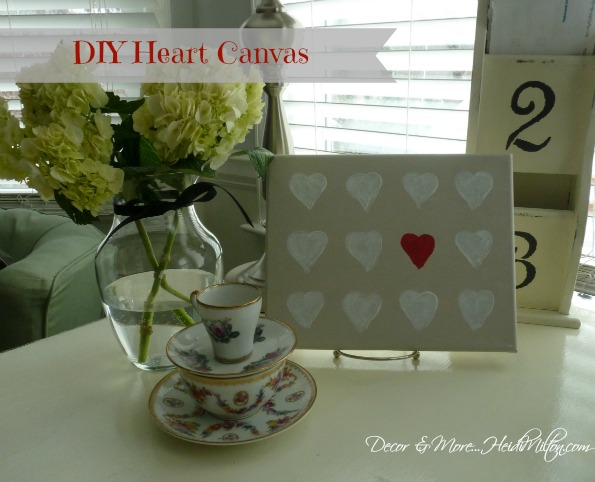 I'll be sharing my Small Space Project progress on Friday and would love to include YOUR organization project in my post!  Email before and after photos, along with a link to your blog if you have one, to me at heidimilton at comcast dot net.  Please put SSP in the subject line.  I look forward to seeing what you've been up to!
Hope you all have a great week!  I'll be wrapping up parent conferences this week and resuming soccer mom duties as my youngest's high school soccer season starts ramping up.  I'm seeing some long days and early bedtimes in the cards this week. 🙂  Onward!