Happy St. Patrick's Day!  Hopefully you've got something fun planned for the day and are wearing green so you won't get pinched. 🙂  If you've never spent St. Patty's Day with Littles and a leprechaun, well you're missing out!  We're enjoying Leprechaun Pies, looking for four-leaf clover, and building a trap for our little mischief maker.
I had a few questions about the watercolor shamrock on my spring mantel, so I thought I'd share this super easy tutorial on how to do your own!
If you've ever looked closely at a shamrock (or in this case, a four leaf clover!), you've probably noticed the leaves have a bit of a heart shape.  How lucky!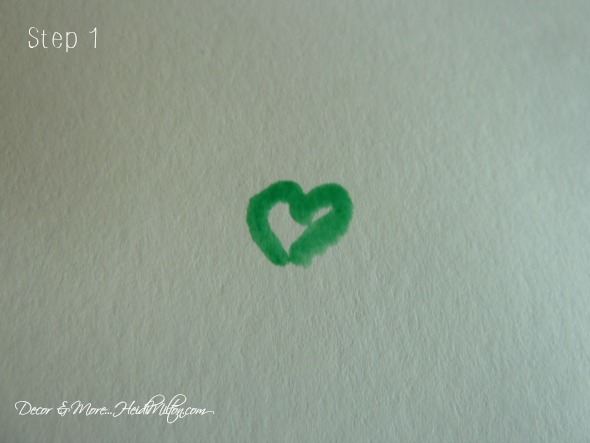 Just paint a heart in your favorite shade of green and fill it in.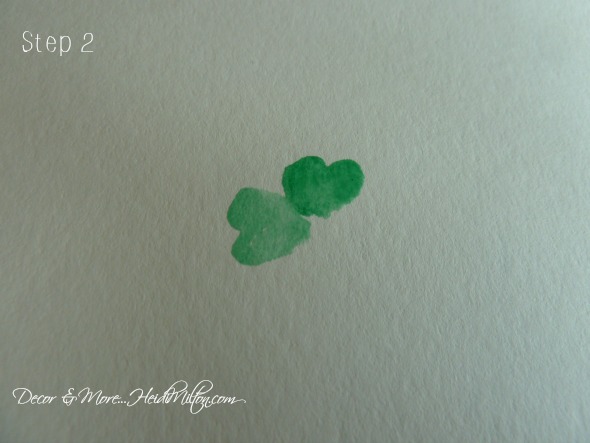 Add another so the sides are just touching and the point of the hearts are almost touching.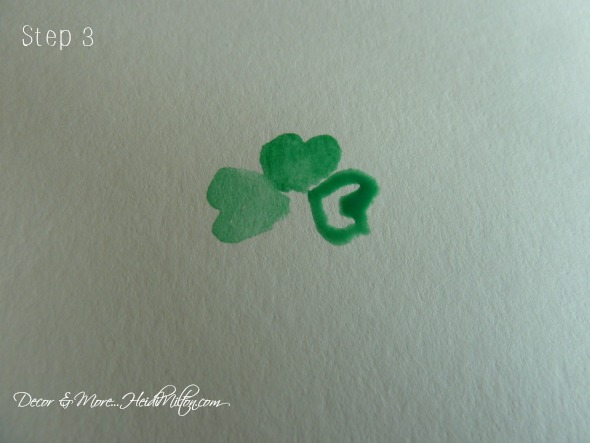 Add a third on the other side — same thing: sides touching, points of the heart almost touching.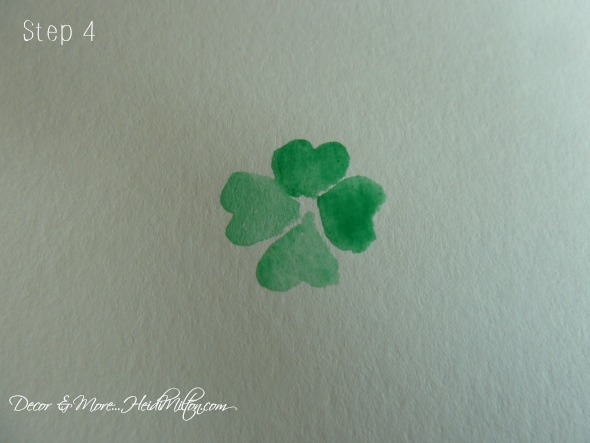 Add the fourth upside down.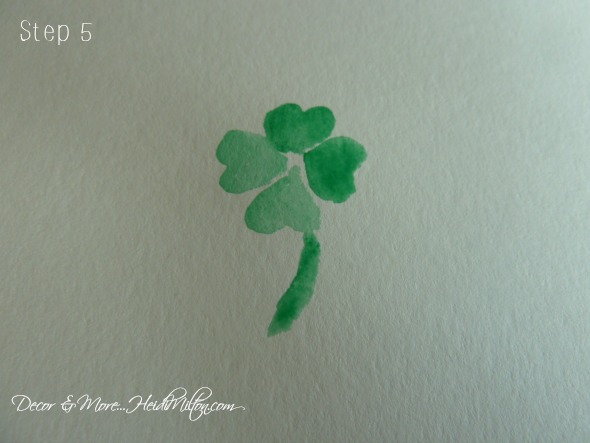 Then add a little stem.
Pop it into a small frame and you've got a little treasure for St. Patrick's Day!  These would make sweet little gifts for your favorite Irish folks and are such a fun little decor accent.
I wanted to do a shamrock canvas like my heart canvas I did for Valentine's Day, but I've clearly run out of time!  Okay, no excuses now… break out the watercolors, y'all!
You can find my other watercolor projects here and here.
Enjoy the day — Erin Go Braugh!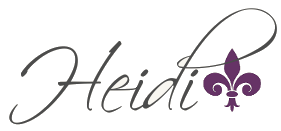 Pin It
&copy Copyright 2014
Heidi
, All rights Reserved. Written For:
Decor & More