Hi friends!  I don't normally pop in over the weekend, but I wanted to share this fun St Patrick's Day treat today so you'd have time to whip it up for tomorrow's festivities!  I stumbled across this little gem on Oopsey Daisy blog three years ago and I've whipped it up for my preschoolers to enjoy every year since then.  If you're not familiar with Alison's blog, she's got tons of kid-friendly activities and easy DIYs.  She's not posted in quite some time, but there's lots of good stuff to check out over there. 🙂
This year as I was preparing this for my class, I was thinking how it's really fun for everyone so I decided to do some for my family, too.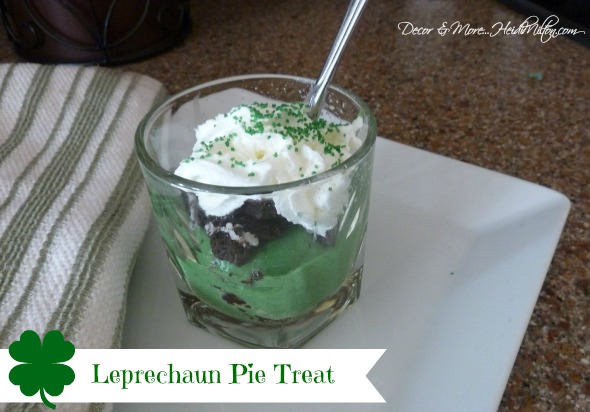 This is easy to do and who doesn't enjoy a pudding treat with a surprise inside?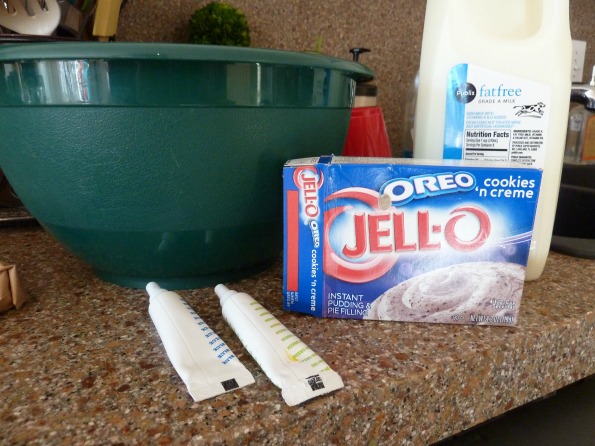 Here's what you need:
cookies and creme pudding mix
milk
green food coloring
gold foil covered chocolate coins (available at party stores)
chocolate sandwich cookies, crumbled
whipped creme
green sprinkles
Here's what you do: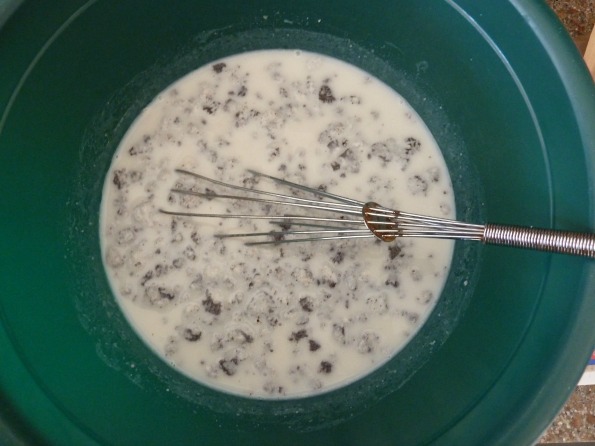 Mix up your pudding mix and milk in a large bowl.  I made a few packages since I was making enough for my family to enjoy, too.  It will "soft set" within a few minutes of whipping, so you want to add your food coloring as it begins to thicken.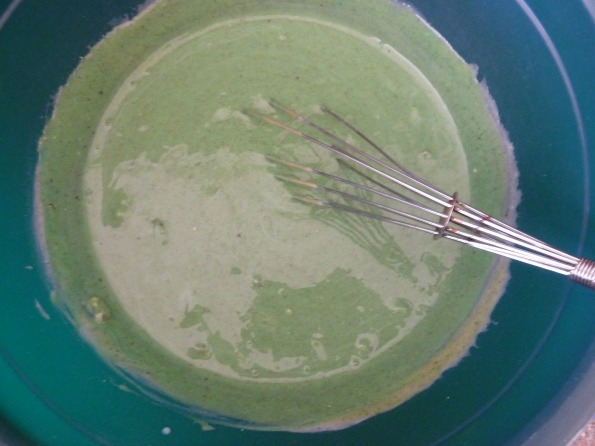 I only had neon green food coloring on hand so I added some blue to it to even out the green color. 🙂  We can't have anything that looks like … well, you know.   Pop it into the fridge for a couple of hours to get it nice and thick.
Now, for my class I use clear plastic cups like Alison suggested, but I pulled out short juice glasses to use for my family's.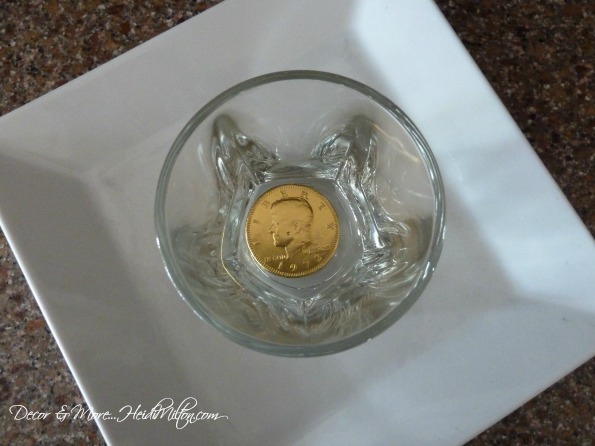 Put a gold foil covered chocolate coin in the bottom of each glass.  Gotta hide the treasure!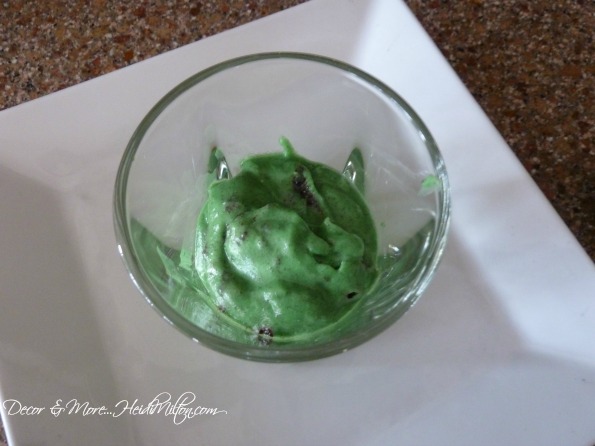 Add a dollop of pudding on top of the coin.  I use just about 1/4 cup of pudding for each treat, or about two heaping tablespoons.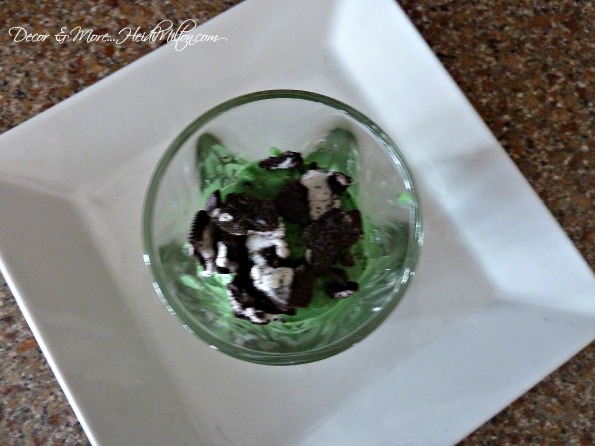 Add a spoonful of crumbled sandwich cookies on top.  It works out to about one crumbled cookie per treat.
Then top it with whipped cream and green sprinkles.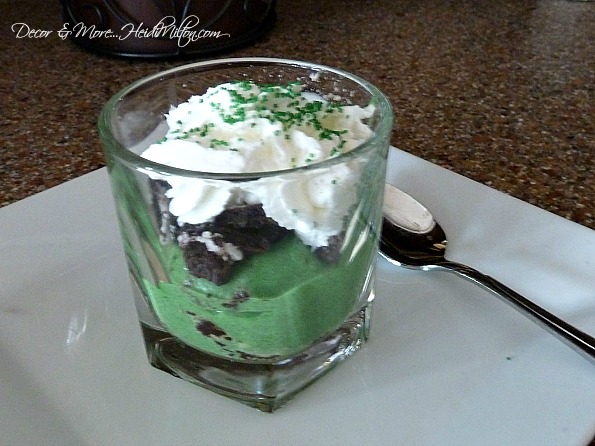 Enjoy as you "dig" for the buried treasure!
I love how festive these look in the glasses!  But what a fun little mason jar dessert they would be, too…  or are mason jars passee now?
Alison at Oopsey Daisy also shared a cute little poem to put with these.  Head over to her blog to scoop that up.   Such a fun activity with Little Ones but my family is pretty stoked, too.  Ha!