Happy Wednesday, y'all!  First of all, thank you so much for the sweet comments on Part 1 of the Legacy story… I sometimes hesitate to get too personal here, but this story has been such a faith walk I have to get it out of my heart and head!  Today, as promised, it's back to projects and I am sooo excited to share this one with you!  It's one of those that makes you think: why did I wait so long to do this??? 
A couple of weeks ago I gave you a sneak peek of what I had in mind.    And just by way of comparison, here's where I started…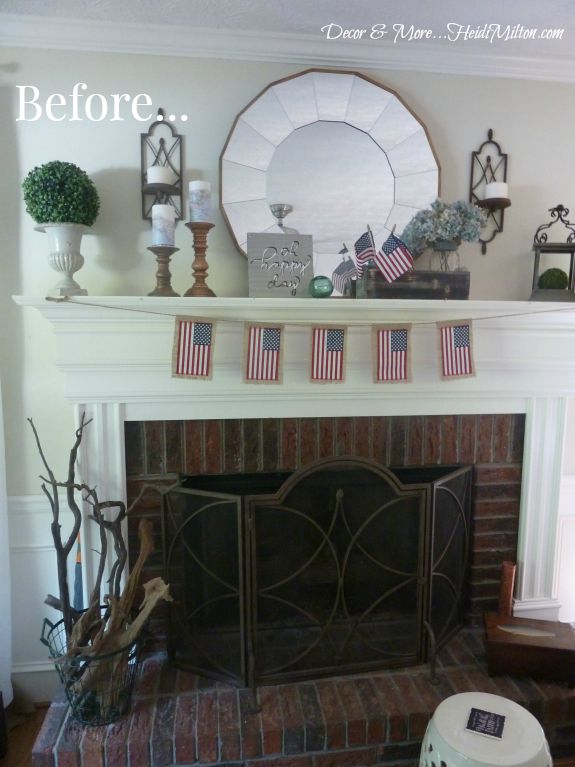 And here's the after!!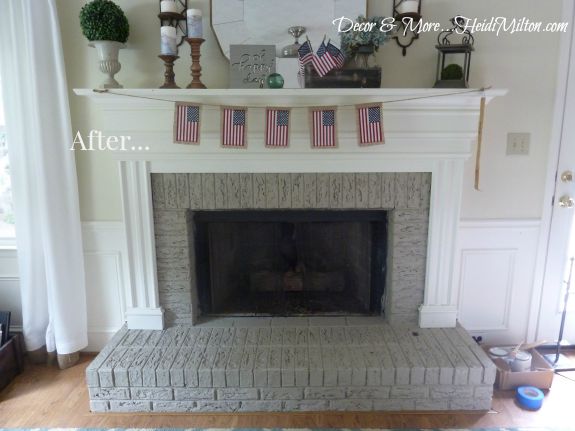 I cannot even tell you what a difference this has made!!  The whole room feels lighter, fresher, cleaner!  I only used one coat of paint, brushing and stippling into the grout lines and chips in the brick.   I realized that our brick wasn't the best quality… but in the end, I love the texture that painting it brought to the forefront.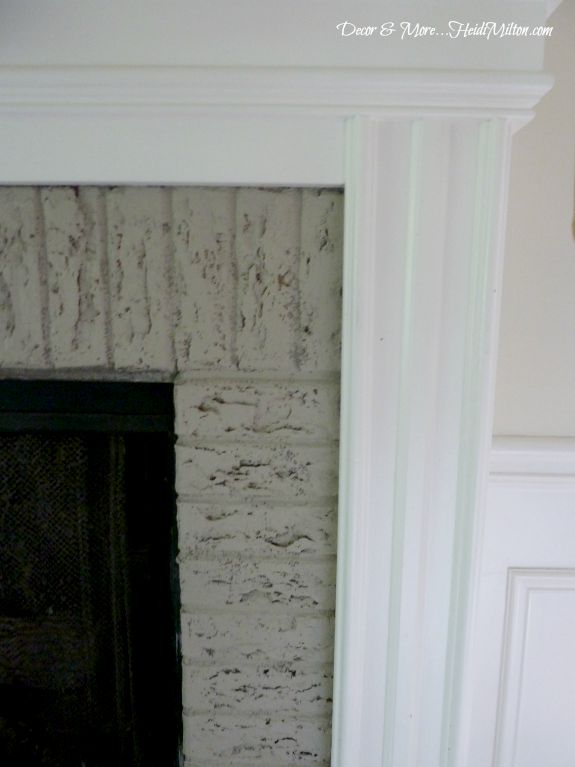 The color is modern, clean and crisp with just touch of rustic texture.   The paint I chose is Farmhouse Paint Weathered Stone.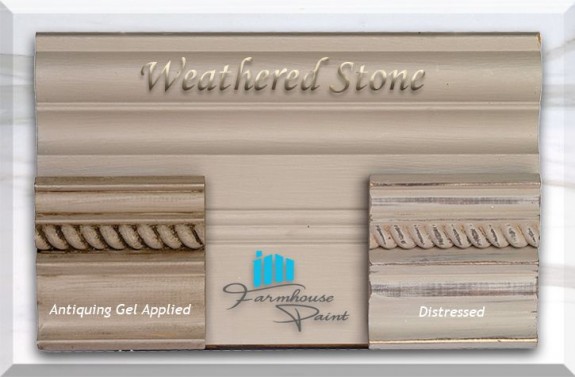 I absolutely adore this color!  And look for a post on the Antiquing Gel soon… like a magic potion!
And here's the fireplace all styled…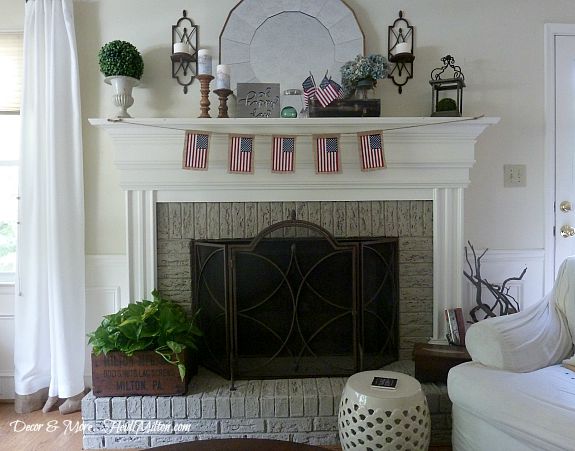 Ignore the coaster on my little garden stool… just forgot to move it.  And now I'm thinking that stool would be so cute painted turquoise?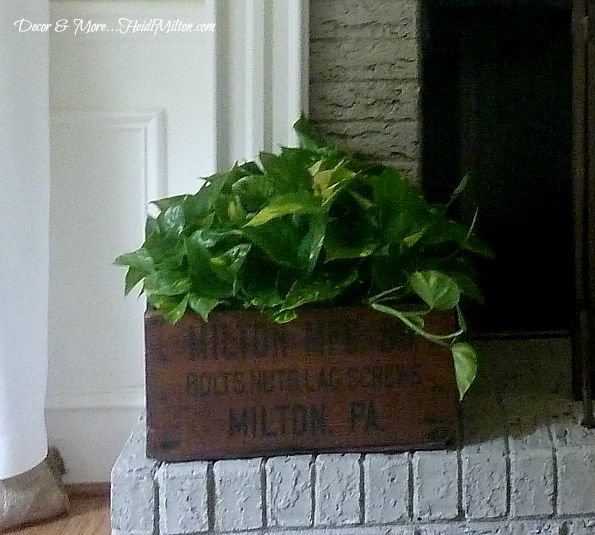 This wooden box is a favorite find at a small town antique shop a few years ago… it pops against the painted brick now!
And since my summer mantel post disappeared, here's another shot…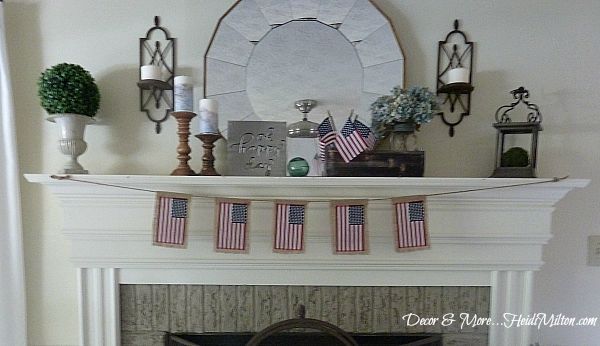 If you want more information on the painting process, ask away in the comments!  Have a lovely day, everyone.