Happy Saturday!  I'm so thankful to have this space to share, brainstorm, get creative!  And I'm also ever so thankful for my sponsors here at Decor & More.
I've added two new sponsors recently and I'm so happy to support small businesses like these.  Welcome to North London Heating and Plumbing.    "North London Heating & Plumbing are located in London and provide a full range of heating and plumbing services including boiler installation, boiler repairs and bathroom fitting. Offering a 1 hour response service on an emergency basis we solve your plumbing and heating problems quickly and efficiently."

I'd also like to welcome R.G. Gill & Son.  It's a pleasure to have family-owned businesses represented here!  "A family run local builder that prides itself on quality work with intricate detail. With an upstanding reputation we can undertake all kinds of building work from a loft conversion, and extension or even a new house build."

I'm so blessed to have a faithful sponsor and incredible design team in Aimee & JP of Anchored Design!  Aimee and JP are the creative and technical geniuses behind the design of Decor & More.  Always responsive and so talented at taking my thoughts and translating them into visual reality.  If you're looking for a blog design or re-design, or branding assistance for your business, they're your peeps!  Check out their most recent projects here.

Fall is the perfect time to enjoy some outdoor living and Green Acres Outdoor Living has some incredible products to help you enjoy your outdoor spaces as the temperatures cool down.   Not only are they environmentally responsible with the materials they use, but they also employ quality construction processes.  And if you're local in the Atlanta area, they deliver. 🙂

I've got my eye on this…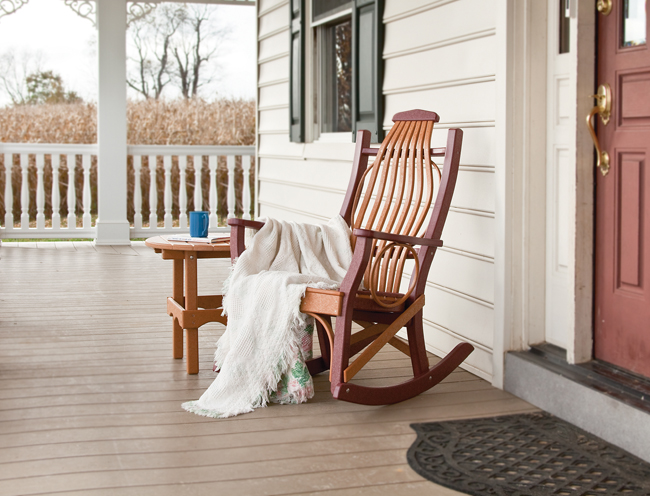 Can't you just see spending a fall afternoon in this rocker? Click the image to view details. 🙂
Check out my latest booth offerings at ReMade Home Designs… lots of new fall decor coming soon!

And I've also added a very special widget to my side bar under Sponsors and Affiliates…
I was contacted by Compassion International in August and asked if I would be willing to display a banner or widget on my site to further their efforts to release children from poverty. After having just followed along with Edie and Traci on their travels with this organization, and feeling my own heart-strings tugged to help, this was a no-brainer. And, in fact, the first step toward making this space of mine REALLY count. Would you consider sponsoring a child today?  Just imagine the difference you could make.
I hope you have a blessed weekend, friends!