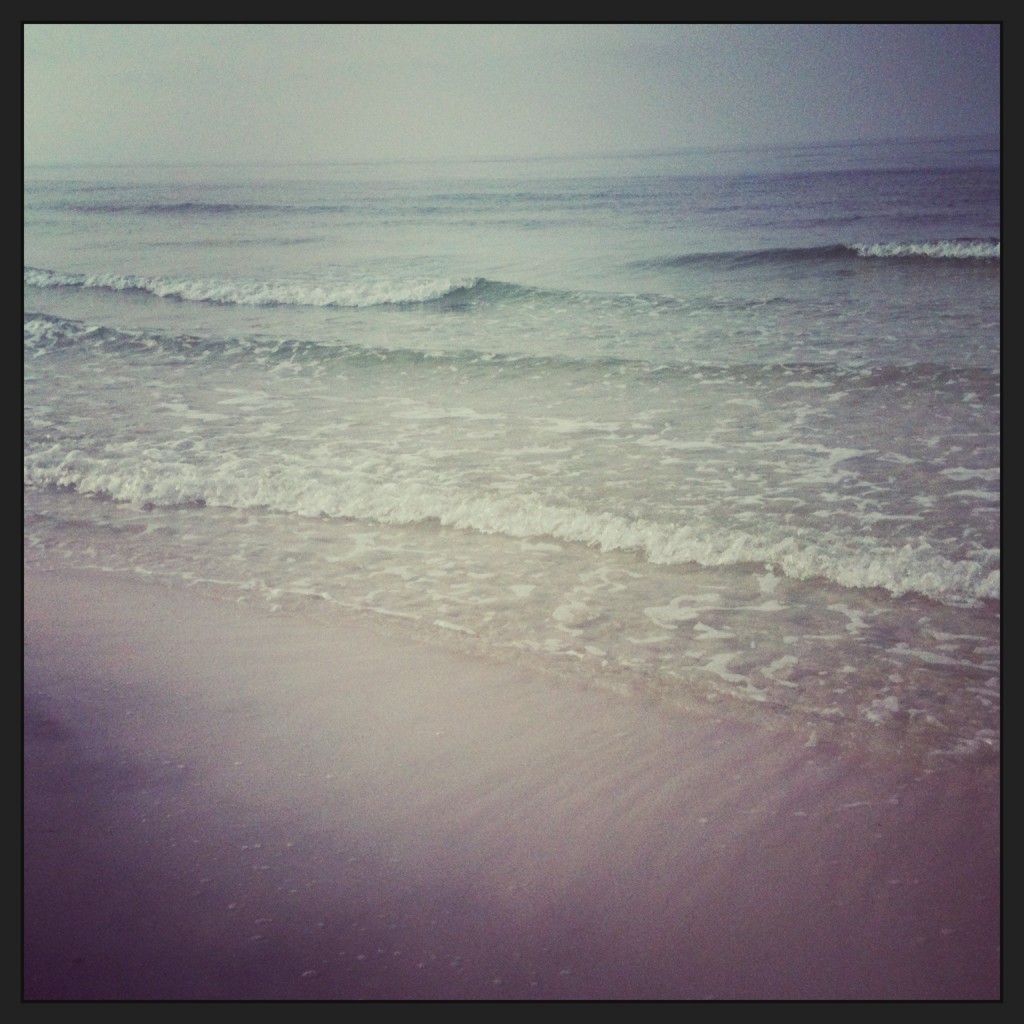 The beauty of having a blog — and especially a blog as small as mine — is that it's my space and I can write whatever I want.  Granted, you might not read it if you're looking for something else that day.  But I can still write it.  And when I named my blog "Decor & More" I deliberately left myself that option.  To write about "more" sometimes.
Today is one of those days.
I've made no secret of the fact that I've been struggling some lately.  In fact, there are a lot of days where I feel like Satan is camped out at my kitchen table.  I've had to become intentional with my positive thinking, devotional reading, and prayers to keep my mind right as of late.  And that's okay.  I know I'm up for whatever challenges come my way when I have my priorities straight.
When I attended Haven last month, I got lots of wonderful information on making my blog "better."  Making it bigger, faster, more visually appealing, more efficient.  But even in the midst of all that great input, I wrestled with what I wanted for this space.  Would I love to have more page views?  Sure.  Would I like to earn some additional income from the blog?  Absolutely.  But I came to grips with the fact that I won't ever be one of the "Big Blogs."   I have a job that takes a good bit of my time and energy.  I'm not a stay-at-home mom with a techie husband to help with the technical side of things (so envious of you girls that do have that!!).  I'm limited in what I can teach myself to do here — limited by how many hours there are in the day, how busy my family is, and how fried my 46-year-old brain becomes after a difficult day in the classroom and/or at home.
And you know what?  I'm okay with all of that.  My hope is that when you're here I might inspire you some, inform you a bit, and even amuse you a little.
Not really lofty goals, but those are the goals that drive my posts here.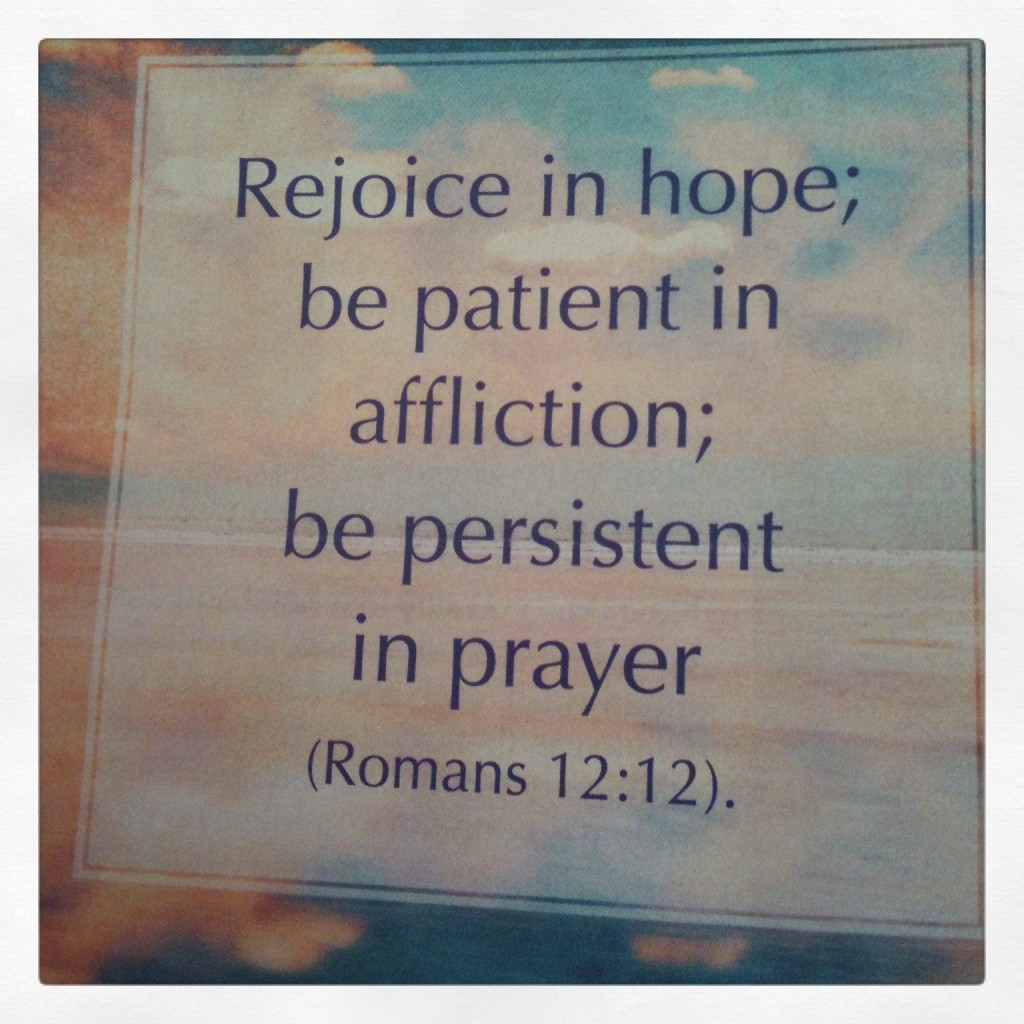 This was before me in my Journey devotional magazine the morning after our hearts were broken for one of our children and the long hard road he has before him.  And I have clung to this truth daily for the past few weeks.  It's been such a comfort and encouragement to me and to my husband, as we stand helplessly by.
And out of those prayers, a door opened.  A door opened for me to make this space count in some small way.
Ever noticed how serving others has healing properties?  God is clever that way.  When we're open to serving,  healing is on the horizon.  Empowerment is looming.  And that joy that can only come from doing for others.  When you bless others, you yourself are blessed.  I often get those waves of joy from my teaching job.  How blessed am I to teach at a Christian school, where prayer and God's Word is front and center each and every day! I sow the seeds of God's love tucked into my curriculum and watch them grow all year long.
But now I have a chance to serve, right here on this blog.  I need to get outside of my own stuff and make this space count.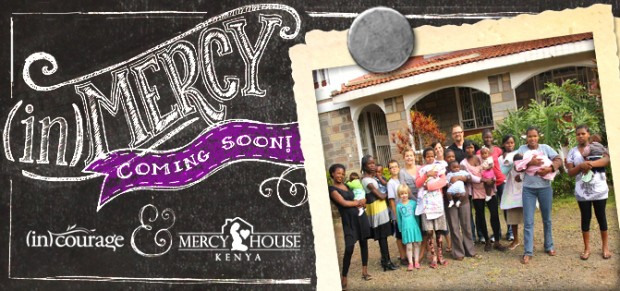 I am overjoyed to be a participating blogger for (in)Mercy…a new (in)courage project to benefit Mercy House in Kenya.   I would love for you to read more about it here.  This project speaks to me on so many levels, but the happiness I feel for being able to make this space count… well, I can't even describe it.  There are multiple phases to this project, all of them taking place before Christmas.  Talk about lofty goals!  I've specifically opted in for Phase 2, the building of a classroom addition.  This teacher's heart just couldn't resist the opportunity to educate and empower these young mothers.  Soon you'll see a button here, a graphic, and a place to help if you can.  But I'm most looking forward to telling the story, sharing the progress, and celebrating the victory of God's love in Kenya.  I can't travel there, but I can reach across the ocean and lift them up.  I can get outside of my own stuff and lend a helping hand.
I hope you'll stick with me on the journey this fall.   Updates will be peppered amongst my fall projects, more painted furniture, and fall and holiday inspiration posts.  In other words, you still get Decor… but you'll also get "more."
On a lighter fun note: don't forget to enter my Diamond Candles giveaway!  Click HERE to join the fun…
Thank you, friends, for indulging me.  I hope you have a blessed early fall weekend full of family, football, and whatever you decide counts!