And it IS a Good Friday.  My peeps will be gathered to celebrate Easter and while I see suffering and my heart hurts for many near and dear to me, God is at work.
He is at work in a mighty way, y'all.
I'm spending today quietly and that feels very right.  Not just to reflect on the sacrifice of our Savior as I wind up my Lenten journey, though that is undoubtedly part and parcel off today.  I have much to be thankful for, and there are some wonderful stirrings in my heart that I'm working to tune in to.
What I'm loving…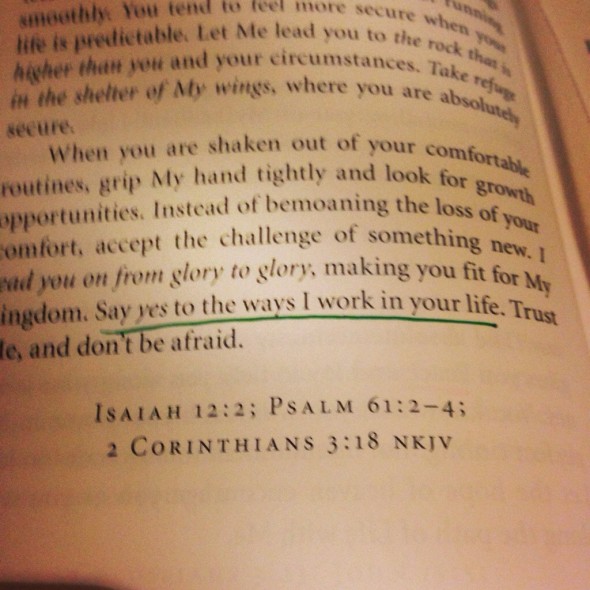 This devotional from Jesus Calling on April 15 spoke directly to me.  It might as well have read:  "HEIDI, say YES to all the ways I work in your life."  I could almost hear Him uttering those words in my ear.  And all week in the craziness of Easter celebrations with my Littles and final soccer games with my son, I have been desperate to be still.
I am terrified that if I don't hold on tightly to that sentence and keep my ears and heart tuned to Him, I will miss something enormous.
And then there's What I'm Reading…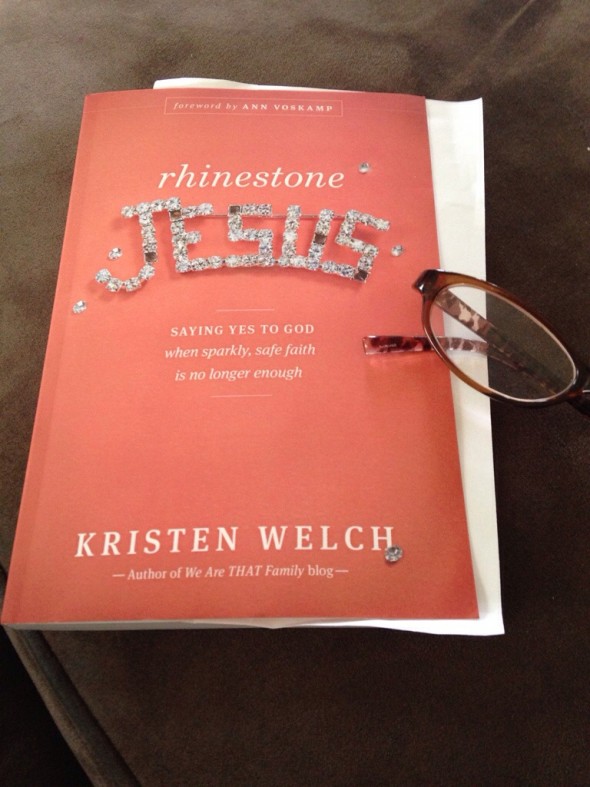 Y'all.  I will have much more on this book in the weeks ahead, including an exciting announcement!  But I would never have this book in my hand and now in my heart if I hadn't said YES to (in)Mercy last fall.   See how God works?  HE knows exactly what He's doing!
And then yesterday, I read this quote by Claire Diaz-Ortiz, who was guest posting over at Chatting at the Sky:
Because God showed up. Or rather, showed His face where He had always been.

In the middle of the lunch, in the improbable moments of that bright, sunny, tired, hungry afternoon, when I asked Him a question – THE question – the biggest question I had ever before had, he was there.

And here is what I asked:

If you have put this place in my path to change my story, open my eyes so I can see.

And He opened my eyes.
I wanted to cry YES!!  It was as if she spoke directly into my soul, as she described the circumstances that changed her life through a young boy in Kenya.
Kenya!!  Here we are again, Lord.
Please go to Chatting at the Sky and read about Claire's book Hope Runs.  I've ordered my copy already — no waiting to see I win the giveaway or any of that stuff.  It's so not about that.
God keeps putting these women, these people, before me that have listened.
And so today, friends, I am going quiet.
And I will listen.
Wishing you a blessed Good Friday.
You can read more about the (in)Mercy project HERE, HERE, and HERE.