Happy Monday and what a blessed way to start the week!  I enjoyed time with friends and my kids this weekend — and even squeezed in a much-needed nap.  🙂  And there's a spring in my step and in my fingers as I type this because….Phase 2 of (in)Mercy is officially underway, as of today!  Did you watch the video about the beginnings of Mercy House? 
We, in our comfortable homes behind our computer screens, probably have a hard time wrapping our head and hearts around the lives of these girls before Mercy.
The new van of Phase 1 came to fruition in a rapid and spectacular fashion… our hopes is that that momentum will carry over into the other phases of this project to benefit Mercy House.
This phase of building classroom additions for the ladies of Mercy House spoke to me as a teacher and life-long learner (can we ever learn enough?).  But it also spoke to me as a mother.  A mother that watches my own daughter — older than some of these sweet Kenyan mamas — excel in her own pursuit of an education.  Her hopes and dreams are many.   The Mercy House mamas simply desire to feed and clothe their children, to achieve independence, and to pull themselves up out of their circumstances of oppression and poverty.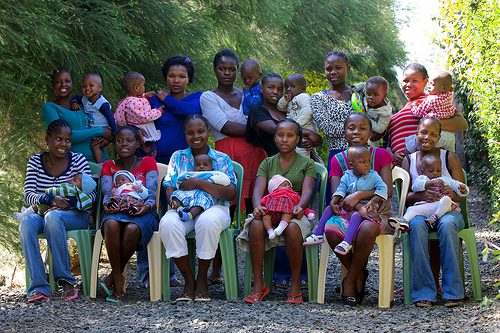 Something you might know, but maybe wouldn't mind being reminded of…
Educating girls raises their lifetime income, but also that of their families AND their countries.  Girls with a secondary education see an 18% return on their wages, compared to a 14% return for boys.
In other words, educating young women is like throwing a pebble into a pond… its ripple effect impacts everyone around them, their communities, and their country.
"We know from study after study that there is no tool for development more effective than the education of girls and women."  Kofi Annan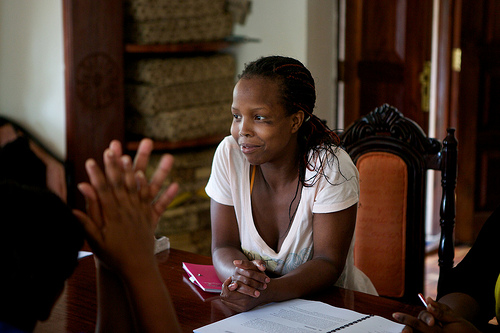 Just imagine the possibilities. How these young women could change their own circumstances and communities and the lives of their children through better education.  We take that for granted here in our part of the world, don't we?
There's another reason the (in)Mercy project in Kenya spoke to me.   You see, I'm in the debt of some of the Kenyan people.
Almost seven years ago, they quite literally saved my mother's life.
My parents were traveling on a photo safari with a group, in celebration of my dad's recent retirement.  Toward the end the trip, my mother became gravely ill and spent a few days in a little country hospital.  As the group finished up their touring and headed to Nairobi to begin the journey home, my parents met up with them my mom had a choice:  get on the plane to go home or go to the hospital in Nairobi.  She chose the hospital, knowing her condition was serious, but also knowing that meant being left behind with my dad, separated from their group.
You've heard about the violence, the unrest.  The tour company arranged for accommodations — and a bodyguard — for my father.  My mother was admitted immediately and underwent emergency surgery.  She guards the details of her illness and surgery closely, but we know this:  she would not have survived the flight home.
The weeks that followed were — you can imagine — full of anxiety, worry, fear.  For us here at home.
For Mom and Dad?  They were in the hands of the most loving, gentle, skilled souls imaginable.  Every need was met with grace and care.  They have nothing but the fondest memories of the doctors, nurses, hospital staff, bodyguards that saw them through a frightening, life altering circumstance in a foreign land.  From the first orderly to the surgeon's anesthesiologist wife who accompanied my parents from Nairobi back home to Amarillo, Texas, every person they encountered showed them the grace of God.
Is that not amazing?  The grace and mercy and loving care the Kenyan people showed this older American couple — my parents — surpassed any they had known before.
How could I not seize this opportunity?  To help impact a few lives in the smallest of positive ways — by writing a few words, sharing the Mercy House mission, getting behind this effort to make a difference for these girls?  These girls who may one day change a hospital bed for a stranger lovingly, dress an incision,  facilitate conference calls between Kenyan and American doctors, administer anesthesia to a gravely ill patient, all the while ministering to that person or family spiritually…
It's the least I can do.
This scale of this project is modest — An additional structure that can serve as a classroom, but also awnings and covered outdoor spaces that can expand study space — but its value to this home and these young women is immeasurable.  Join me by clicking on the button below, if you feel led to help with a small gift.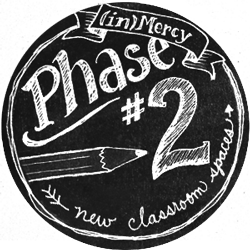 I've also added a widget in my sidebar for your convenience.  If a financial gift is out of reach, would you consider sharing this post with your Facebook friends, your blog readers, your Twitter followers?  Sharing is caring, too…
We all desire to do something that counts — that really counts — in this world.  Imagine if we pooled our resources.
Thank you for reading, for praying for this project, for sharing as you see fit.  I will be happily sharing updates over the next few weeks as our endeavor progresses!
Let's make it count.
Mercy House photos courtesy of Bess Brownlee.