Remember the days when the Super Bowl was played in January?   Not sure why that crossed my mind recently, but it did!  In our house the Super Bowl is sort of the last hurrah of football season and marks the beginning of a dearth of sports viewing pleasure… until Opening Day for baseball.  Unless you count some exciting March Madness games.  You can see where our priorities lay around here #housefullofboys.
So Super Bowl 50 is upon us and with the hubs being an Auburn Tiger but a Peyton Manning fan, we're looking forward to a great game on Sunday.  And of course, lots of good eating. 🙂   For today's Five on Friday, I'm pulling out five favorite recipes for football watching enjoyment.  I mean, we have to eat anyway, right?
1.  Baked Artichoke Dip… I could make a meal off of this!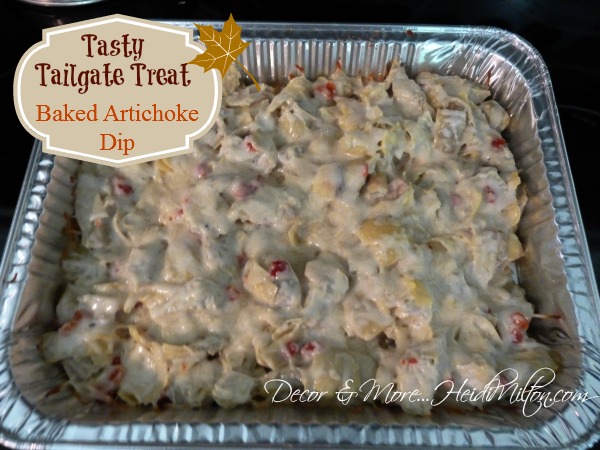 2.  Buffalo Chicken Dip… because you can't have too many dips.  And this one is yummy with celery sticks which cuts down on the guilt factor.  Veggies, people!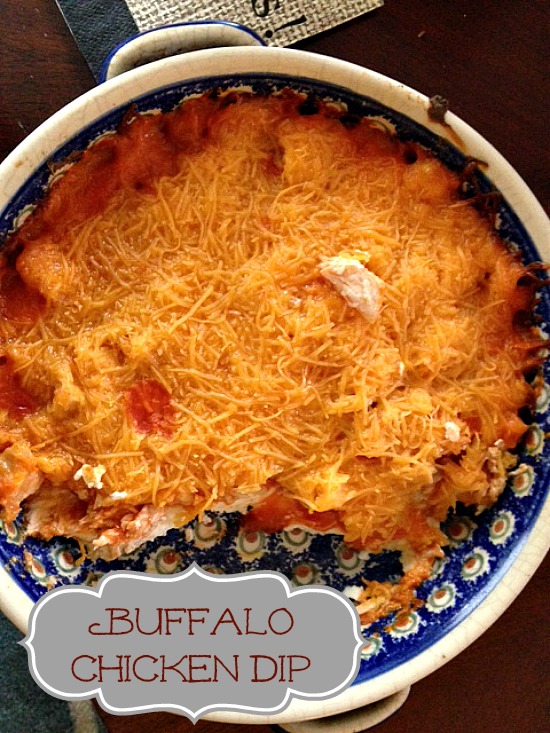 3.  Beef Vegetable Soup.  It's winter and we love a hearty soup.  Chili might be your traditional Super Bowl fare, but we prefer this one.  Serve it in mugs so it's easy to eat in front of the TV.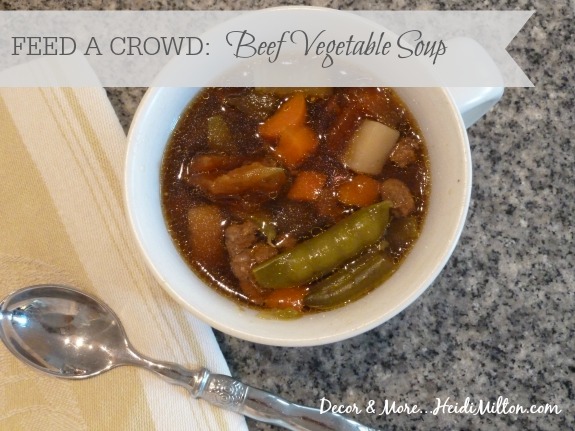 4.  Taco Bar… because nothing says "tailgate" like a plate of nachos.  Set out the fixin's and let everyone build their own.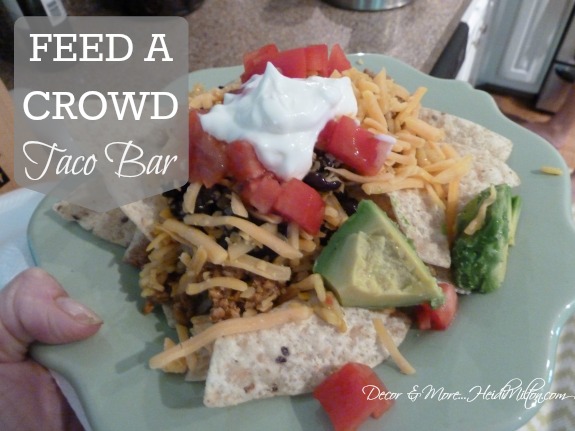 5.  Texas Sheet Cake… because I will make this every chance I get.  And it's fabulous with coffee the next day, should there be any left overs. 🙂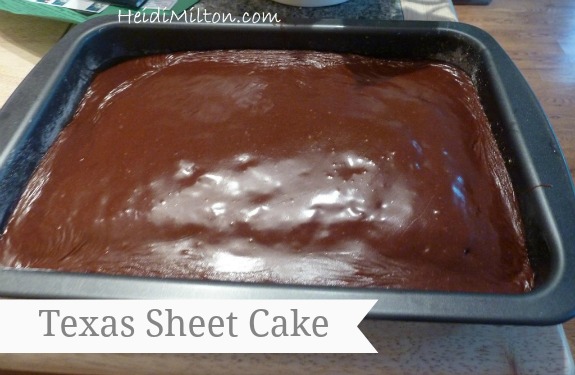 And there's our menu for Sunday's game!   I'm never sure how many I'll be feeding for these things, but it's good to be prepared.  Fingers crossed for some leftovers, too.
What are your plans and who are you rooting for?  Team Panthers or Team Broncos?