Where to begin?  Now that I'm finally catching my breath a bit, it seemed like a good time to reflect on 2016 before turning the page to the new year… and I'm READY to turn the page!
2016 was the year of change around here…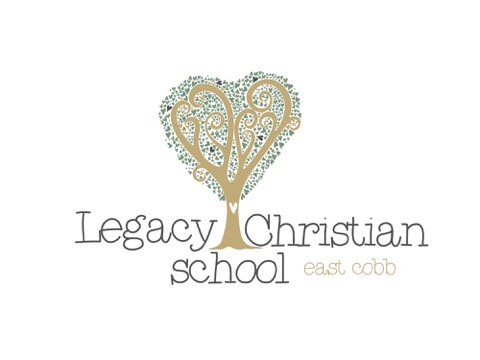 One of the biggest was opening our preschool after quite the journey.  This time last year I was in the midst of sharing our Legacy Story here on the blog.  But within a month or so, when Legacy was registering students and everything was going sooo well in preparation for our opening, I realized that I was sharing the dark side of our journey.  And because we had come so far in our own healing and moving forward, I decided to pull down those posts.
Unfortunately, the dark side reared its ugly head once again.  I didn't share that here, nor do I intend to do so now.  Suffice to say, I suffered.  My precious school was under attack before we even opened our doors.  The beauty is that the Lord stepped in and redeemed.  As only He can.  Remember my Word of the Year for 2016?  TRUST.  I didn't understand it when God laid it on my heart, but it became crystal clear through this trial.  I have only to trust in Him.
I wish I could say it's easy for me to do that.  But my humanity, my fears, my over-active brain, my insecurities, my desire to "figure it out" all get in the way.  I'm still learning.
We also became empty-nesters this year.  And watched our kids (all five of them) tackle challenges and heartaches, make mistakes and suffer consequences beyond what we as parents would or could impose.  Parenting young adults is HARD.  Hard on your heart and all those hopes and dreams you have for them.  It's also AWESOME.  When you see them learn, rise above, overcome, and take chances on themselves.  We are blessed with five really great people — not perfect people, but GOOD people.  2017 will bring new challenges and changes for all of them.  There are significant others in the picture now for a few.  We just shore ourselves up to be there, to listen well, to think before we speak (!), and remind them of truths they know in their hearts.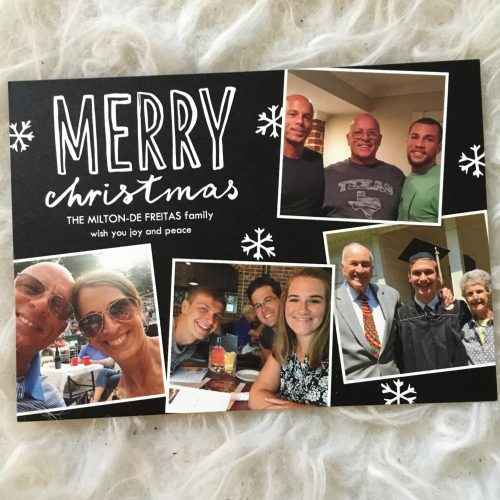 This was a challenging year for us financially.  With the hubs in a relatively new job, me without a paycheck for a good long while, and more expenses than ever (hello, healthcare premiums, I'm looking at you), we have had to tighten our belts in a big way.  This year we'll be making some other big changes to get things back on track, but suffice to say — it's been stressful.  All those home projects I wanted to tackle have been put on hold, my travel was cut to a minimum, and we've simplified a LOT of things in our world.  The good news?  It's all been ok.  The world keeps turning.  And we're hopeful and optimistic that the new year will be more stable for us in this arena.
My health has taken a hit this year.  I've mentioned a few times here that I've been under the weather and unfortunately that's a bit of an ongoing problem we're addressing.  In September I was diagnosed with severe anemia, low potassium, and low magnesium — which explained the overwhelming fatigue I was experiencing and my drastically low blood pressure.  The dearth of projects here on the blog is a direct result of all of this.  I simply have had no energy to tackle anything in my "off work" hours.  It's been all I can do to get through my work day.  The good news?  I'm slowly improving.  And frankly, having this last week to do NOTHING but sleep when I need to, watch hours of Gilmore Girls, and just rest in general has been really good.  I'm optimistic that 2017 will show continued improvement and that my energy and capacity for projects and life in general will return!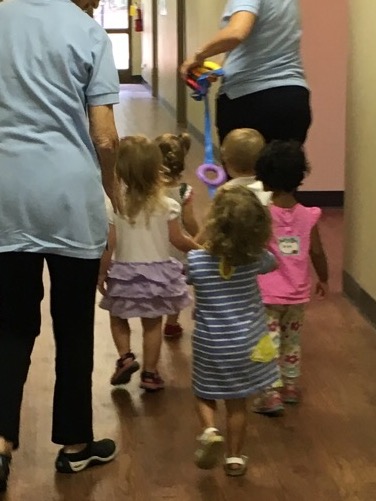 Let's brighten up the mood here while I share some GOOD STUFF!  The school is going unbelievably well.  We're 3 students shy of being full this year and are preparing to open registration for next school year in a few short weeks!  There is so much JOY in that place, it absolutely fuels me to be there each day.  God continues to shower his grace and blessings upon us and I'm busy with plans for future growth.  Who knew??  Well, He did. 🙂
Here on the blog, I shared some fun Five on Friday posts.  I've come to really enjoy these roundups of random thoughts, books to read, recipes to try, travel highlights, inspiration and more.
I also made some changes to my front porch…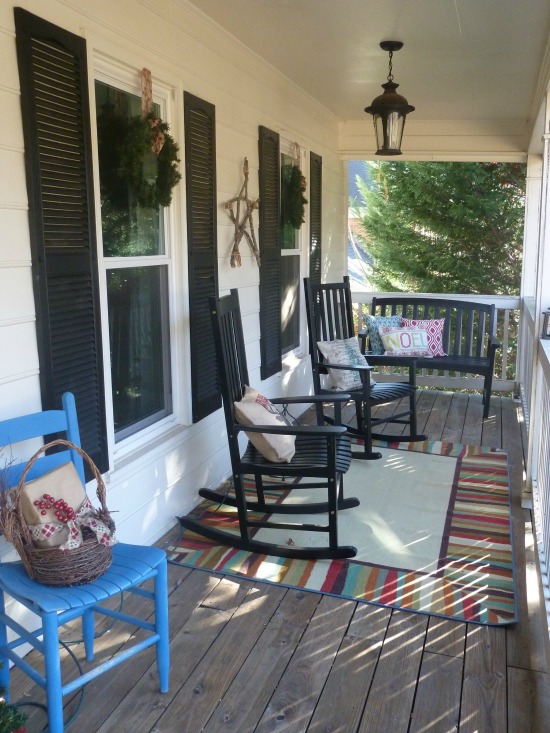 And got my dining room back in order (even decorated for the holidays!!).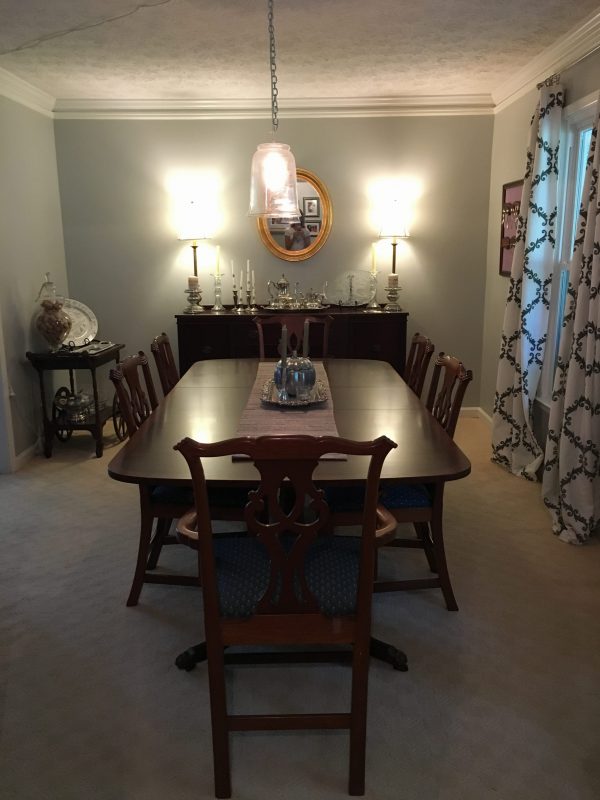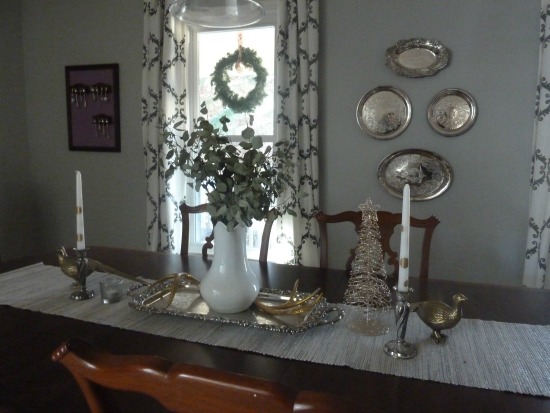 I still have my booth and it continues to do pretty well in spite of my lack of new projects and only a handful of new pieces here and there.  Christmas sales were good and it's due for a New Years refresh soon, so I'm making some plans for that.  With the school opening and busy and my energy low, I've contemplated shutting it down.  But the truth is that I LOVE being there, fluffing and rearranging, coming up with new things to put in there.  So I'm keeping it running for now. 🙂
My BFF has also moved back to Atlanta, and while we miss our time together in NYC (who wouldn't miss the city??), it's been awesome to have her here.  To meet up for coffee or have her pop by the school or the four of us meet up for dinner has been a treat.  Everyone should have a BFF like her.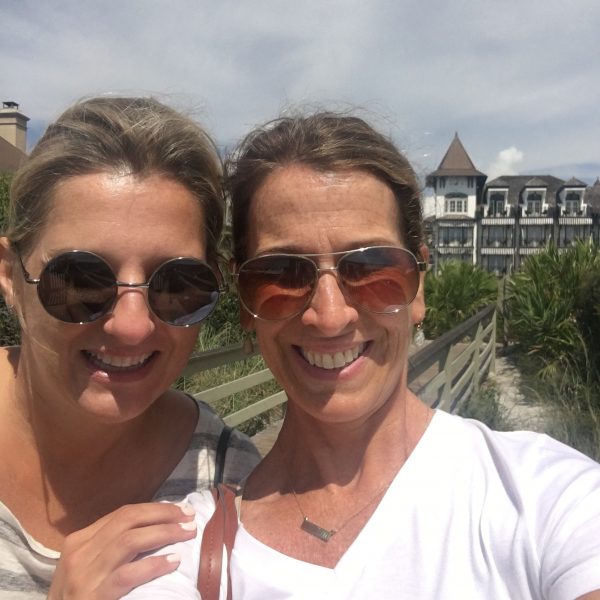 I really wanted to share a favorite book with you today.  And if I did it would have to be this one.  Interestingly though, I didn't read anything that left me breathless, that blew me away.  I didn't read quite as much as I usually do this year.  I'm not sure if it was the stress and learning curve of getting the school open (I know more about zoning, county and state compliance, licensing, budgeting, fundraising, and human resources than I ever thought I would!) or if nothing was appealing to me.  I finished this year with Anne of Green Gables (a comfortable re-read from my childhood) and The Magnolia Story (the easy to read, interesting and inspirational story of Chip and Jo).  Wonder what 2017 has in store?
So that about sums it up!  Some downs and lots of ups and this recap has me thinking through goals for the new year.  I'll be sharing those soon enough.  Thank you for indulging this walk down memory lane and letting me use this space as a journal of sorts.  I'm not sure what's in store for this ole blog, except to say it will still be here and I will still be writing and sharing.  I hope you'll still be here, too.
I wish you all a very Happy New Year with safe and festive celebrations!  I think ours will include one of these and some chocolate fondue. 🙂
See you next year!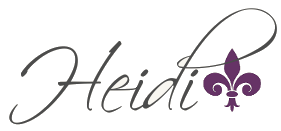 Save
Save
Save